Make your own yoga journal and planner that will keep you on track and support your yoga practice.
Yoga has increased in popularity in recent years, and for very good reason. Yoga has many positive effects for both physical and mental health. Yoga can help improve your posture, alleviate back pain and reduce stress. It also helps to promote mindfulness.
Yoga journaling is a great addition to your practice. It can be used as a tool to increase self-awareness and mindfulness about your practice, and help you gain wisdom and clarity. It can be used as a way to track progress with your yoga practice and help you become aware of how you feel in each pose. Keeping notes on your feelings and your progress helps you better connect to your body so that you can make adjustments as needed and ultimately deepen your practice.
Making a printable yoga journal and planner is quick and easy – and cost effective because with printables you can print them over and over again. In this tutorial I'll be showing you how to make a yoga journal using the Still Mind Printable Yoga Journal and Planner which includes beautiful imagery and inspirational sayings.
Instructions for Making a Printable Yoga Journal and Planner
This yoga journal and planner is made using the Still Mind Printable Yoga Journal and Planner. You can find this printable planner here in the online store.
Print out the cover onto a good quality cardstock, and the illustrated pages and planner pages onto a good quality copy paper.
I made this cute monthly yoga journal using the Still Mind Printable Yoga Journal and Planner. I printed out the cover, the six illustrated pages, one monthly planner and tracker with a writing page on the back, and eight daily practice pages printed on both sides of the paper. This gave me enough pages for a full month of journaling.
Fold the cover and each of the pages in half and press the fold with a creasing tool to make a sharp crease.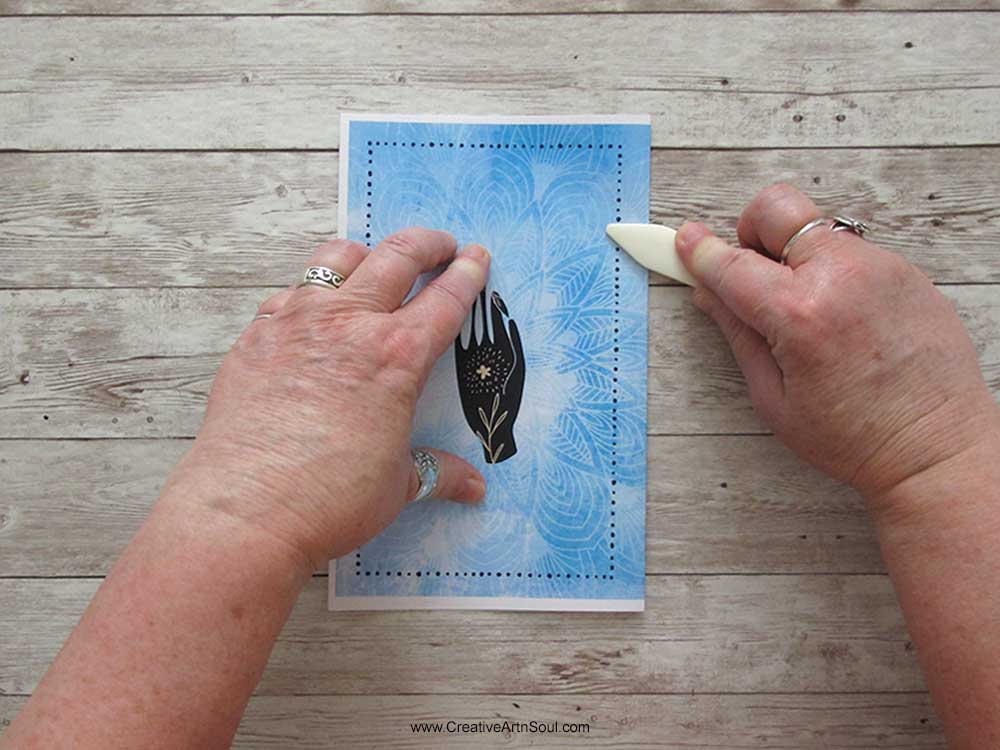 Insert and arrange the pages inside the cover and attach them with some binder clips to hold the pages together.
There are various methods you can use to assemble the journal. You could sew them together on your sewing machine, or sew them by hand using a pamphlet stitch. For this journal I stapled the pages together using a long reach stapler. This type of stapler has an extra long arm that allows you to insert long pieces of paper for easy stapling.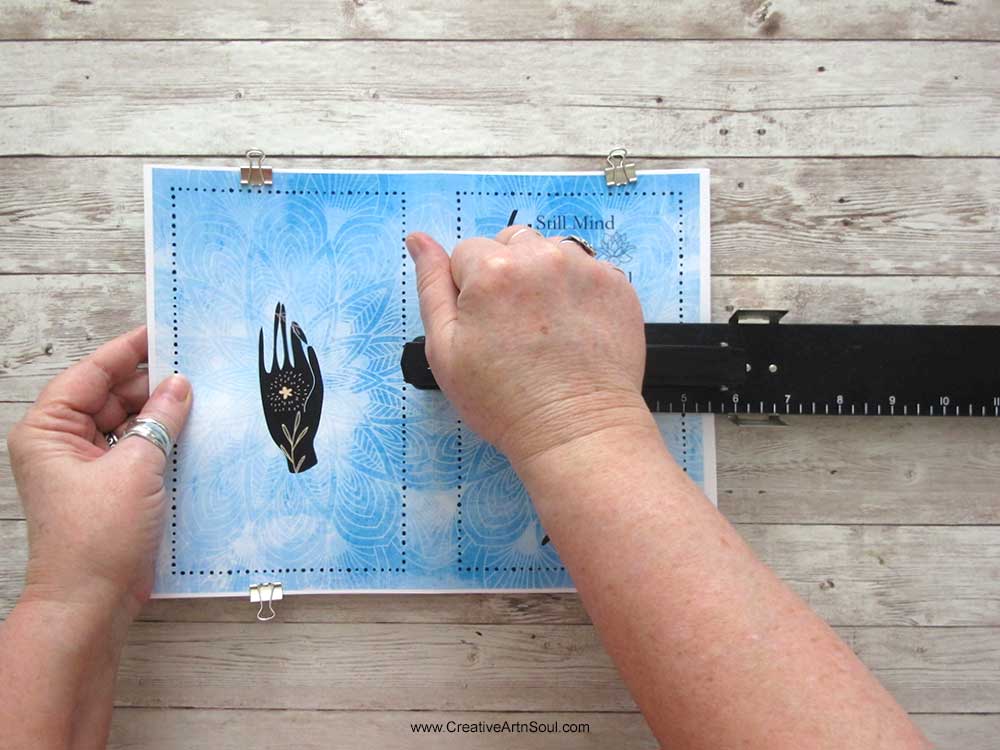 Align a ruler along the edge of the cover and trim away the excess edges of the pages using a stanley knife or a rotary cutter. Using this process ensures that they are straight and even. I like to use a quilter's ruler because it's transparent and you can very accurately align the cuts.
If the edges feel a little rough after cutting, smooth them with a piece of sandpaper or a sanding block.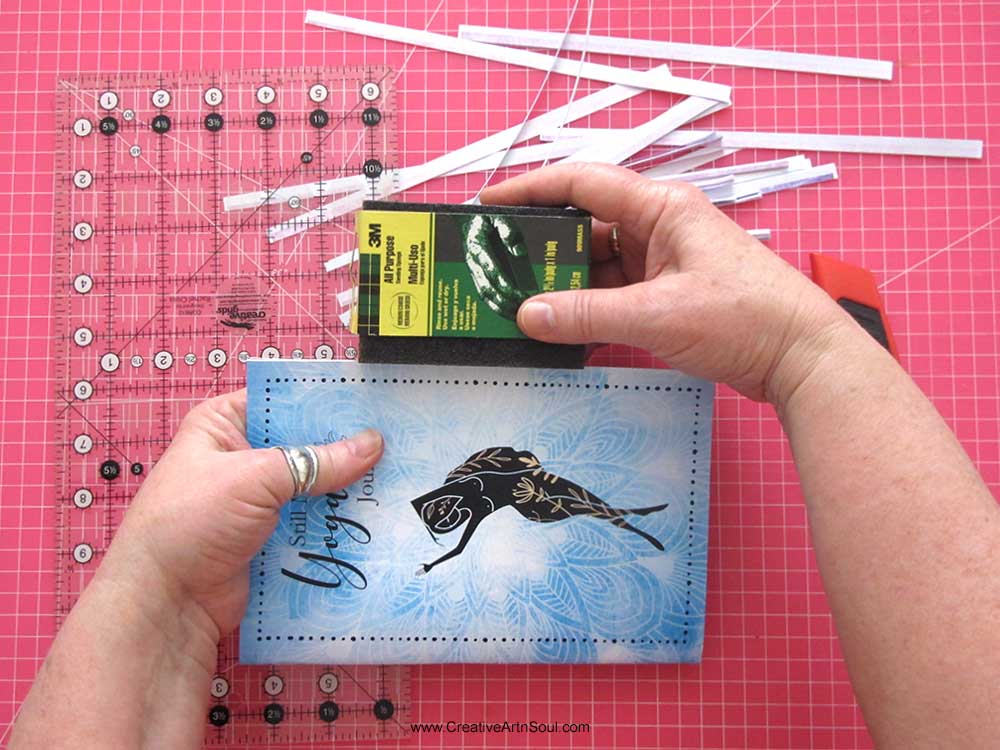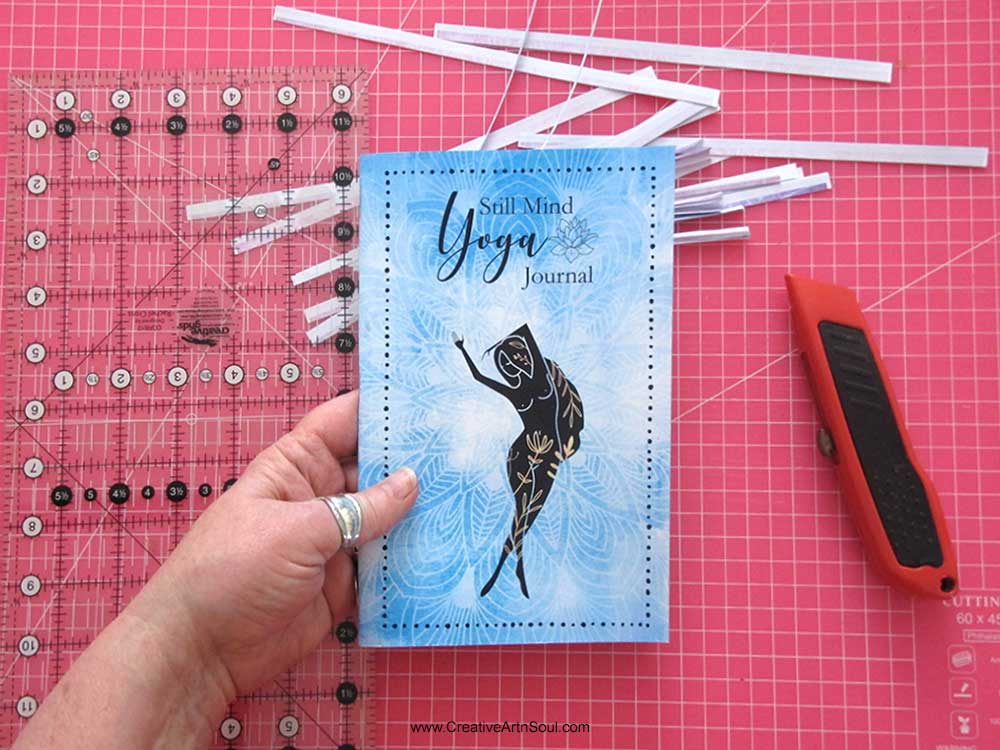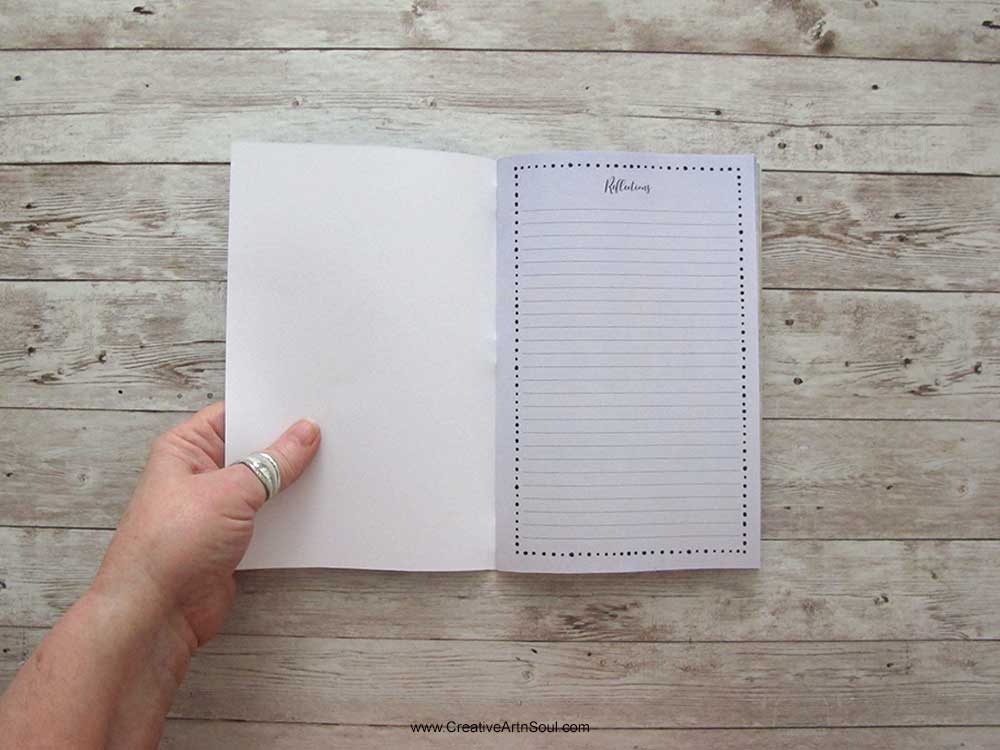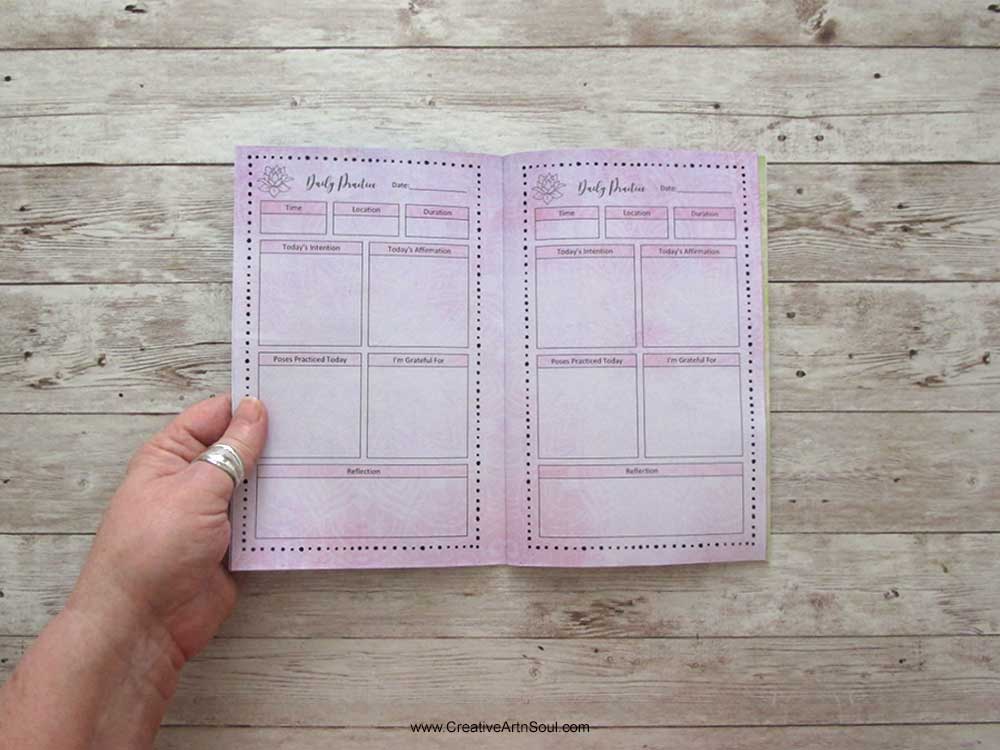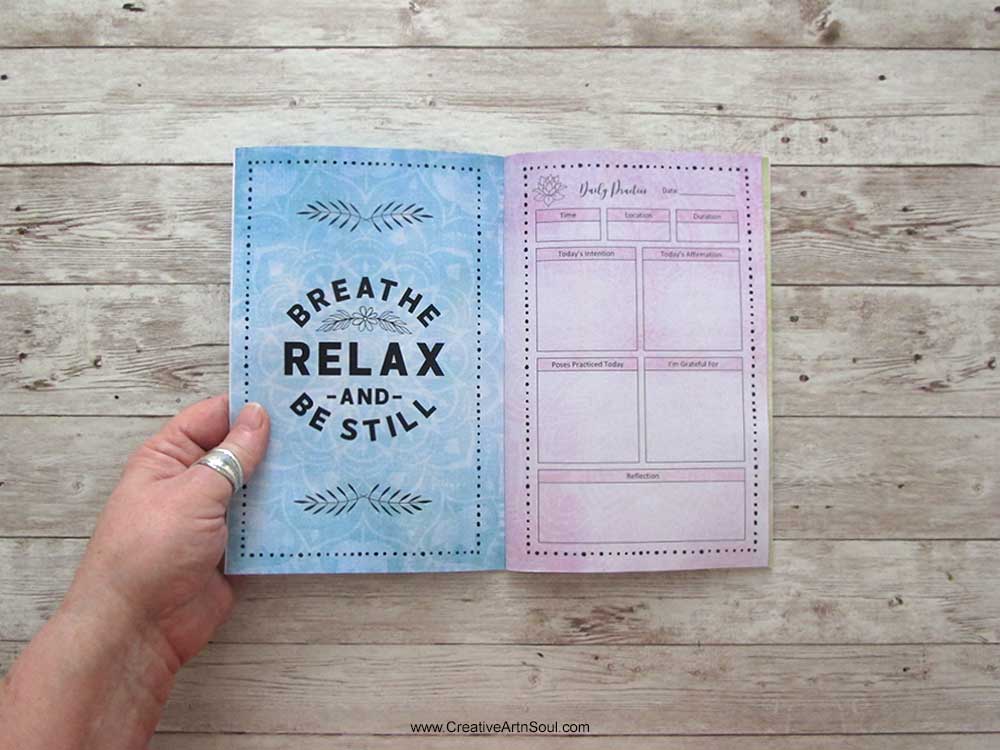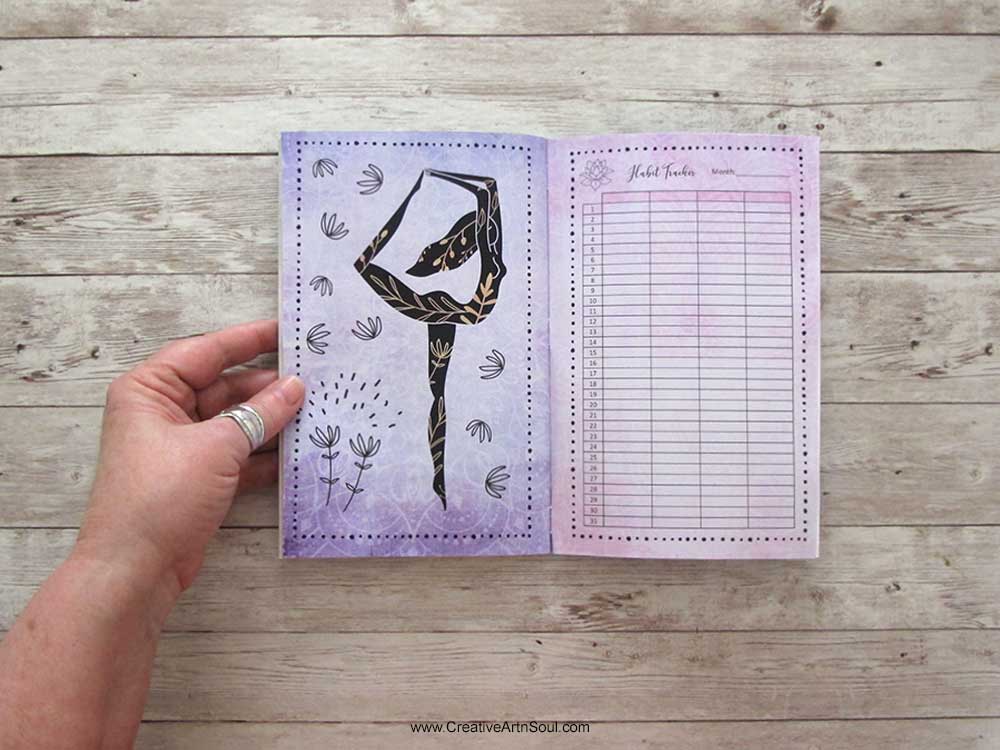 How to use the Pages in your Ring Binder Planner
You can also cut the double-sided journal pages in half to use in a ring bound planner. Using the pages in this way gives you many more options to create a larger and more interesting journal and planner by mixing and matching the pages.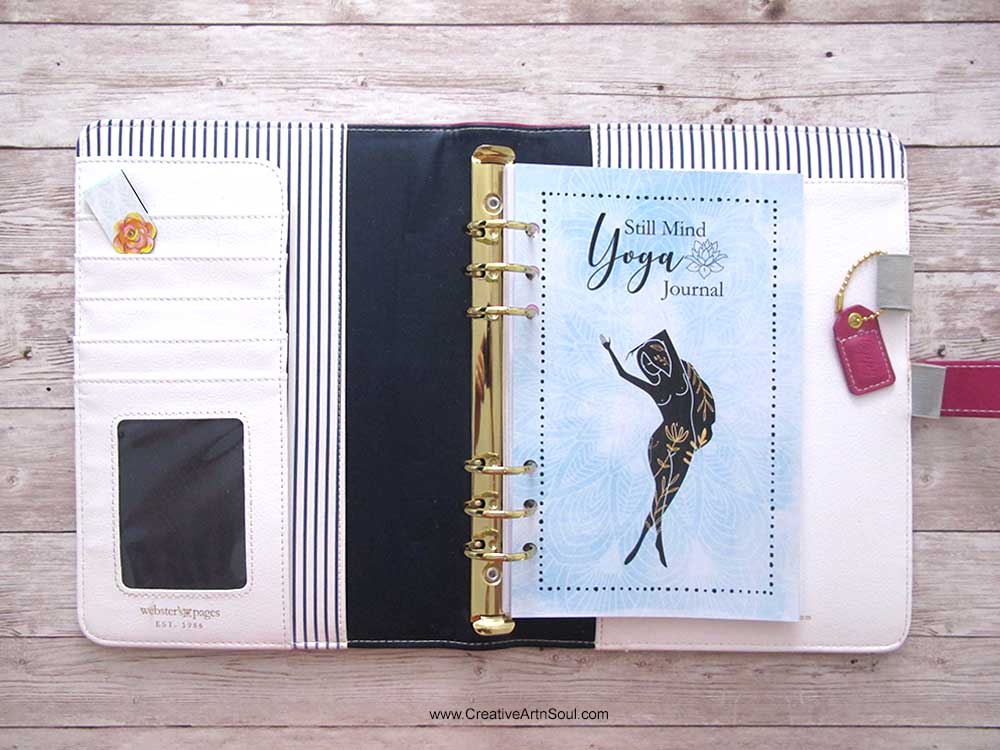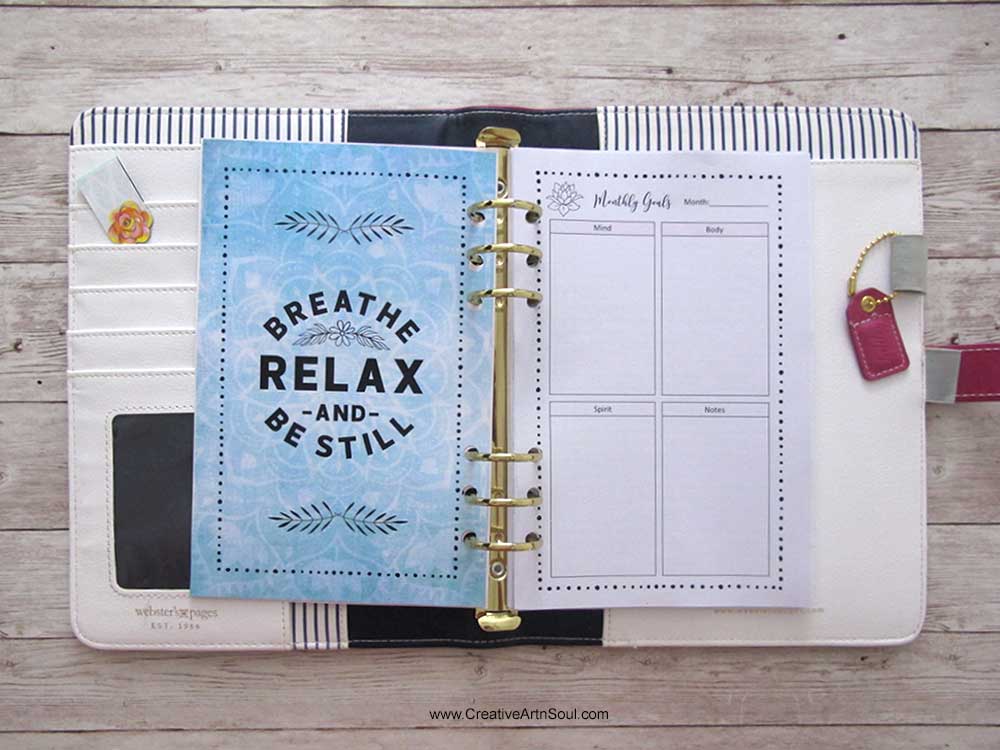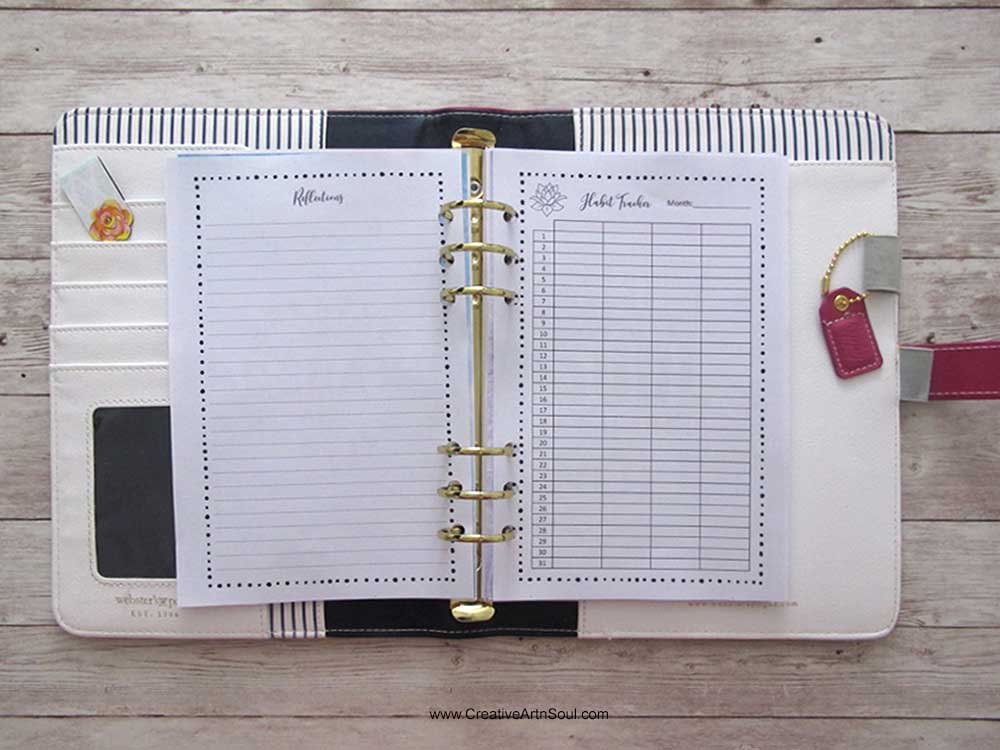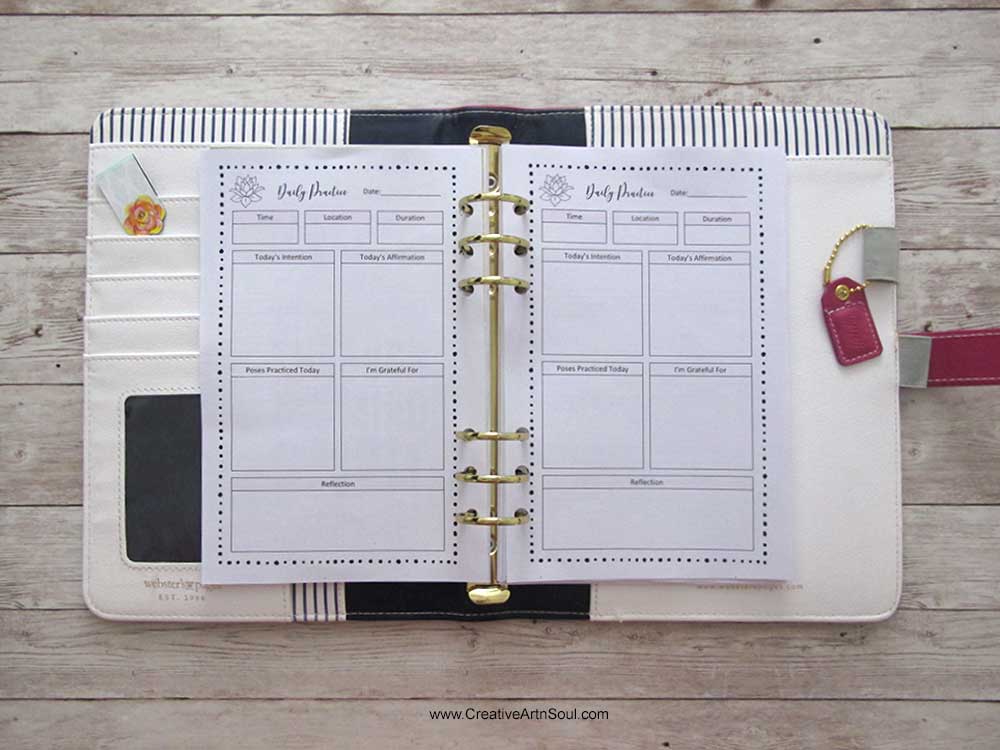 Save this pin to your favorite Pinterest board!