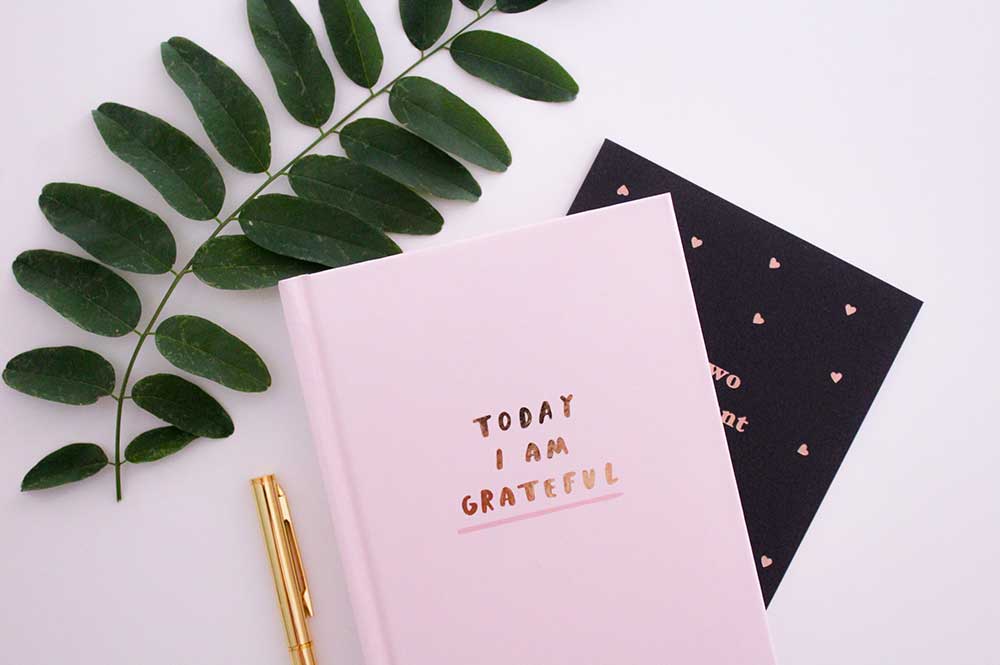 Use a gratitude journal to start your day with fresh energy and a positive attitude.
Research shows that expressing gratitude can improve not only your physical health, but your mental health also. Keeping a gratitude journal and recording the positive aspects of your day can also boost your wellbeing by taking the focus away from the negative aspects of your life.
It's all too easy to become disheartened or depressed when things go wrong, but when you choose to be thankful for the good things in life, it helps to create a more balanced outlook.
How to Journal Your Gratitude
Starting a gratitude journal is easy. Every day simply write one or two things that you are grateful for in a journal or notebook. The more detailed you can be while writing about the things that you're grateful for, the easier it is to connect with the emotion of gratitude. Emotions are a guiding light and our gratitude becomes much more effective to our wellbeing when we can actually feel it.
This deeper step into gratitude also makes it more intentional which gives you greater clarity about what is truly important in your life. So instead of just writing a list of things, write also about "why" you're grateful for them.
Even on days when you find it difficult to think of something to be grateful for, look at the small things that we might take for granted such as the air that we breathe, the sunshine, a good friend, or even a good book. There's always something.
Which Type of Gratitude Journal Should You Use
Gratitude journals come in different formats. These include handmade printable journals, commercial journals and notebooks, and even gratitude journal apps. The best type of gratitude journal to use is the one that works for you. Your journal should be easy and convenient to use, and it should not feel like hard work.
Handmade Printable Gratitude Journals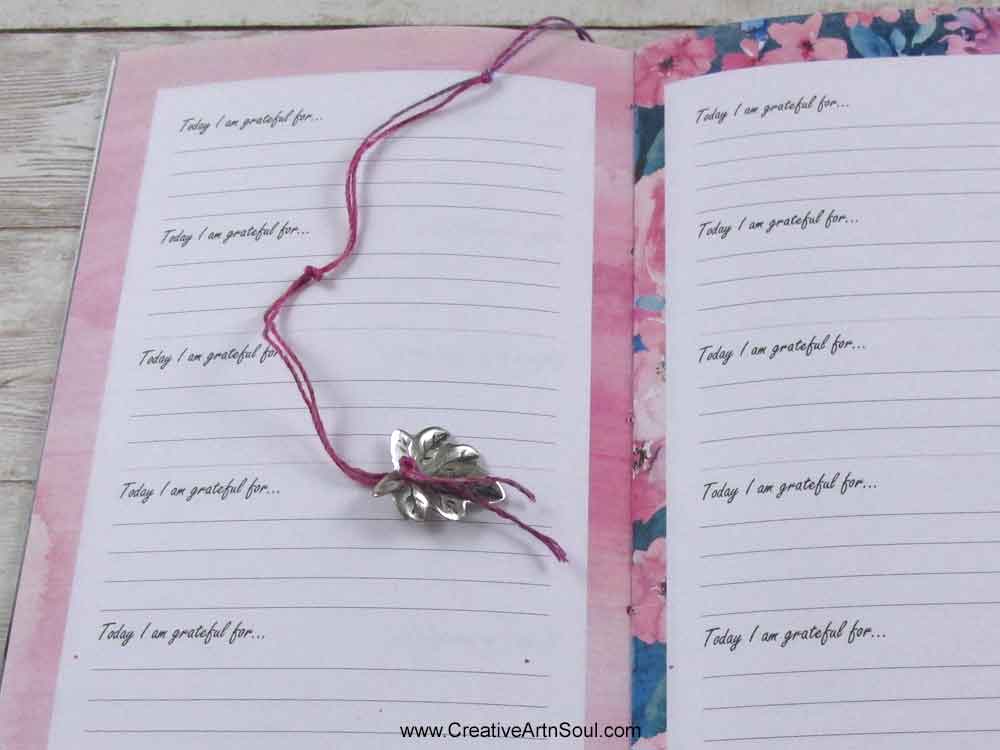 A printable journal is my favorite type of gratitude journal. I like the simplicity of this type of format because it's easy and I don't have to think too much about things. Plus, with printables you only have to download them once and then print them out as many times as you like.
I even wrote this tutorial showing you how easy it is to make your own printable gratitude journal.
If you want something a little more fancy, you can find printable gratitude journal sets that include decorative pages plus covers, here in my online printables store.
Commercial Gratitude Journals and Notebooks
An alternative to printable gratitude journals is commercial gratitude journals and notebooks. These types of journals have more pages than a printable journal, and often include a range of questions or prompts. If you'd like to go deeper with your gratitude journal practice, these are a good choice.
Gratitude Apps
Digital apps are convenient if you don't like to write by hand. Plus you can take them with you and log your gratitudes anywhere and at any time of the day or night. These types of apps usually come with a reminder so you don't miss a day. This is a great way to develop a regular gratitude habit.
Save this pin to your favorite Pinterest board!