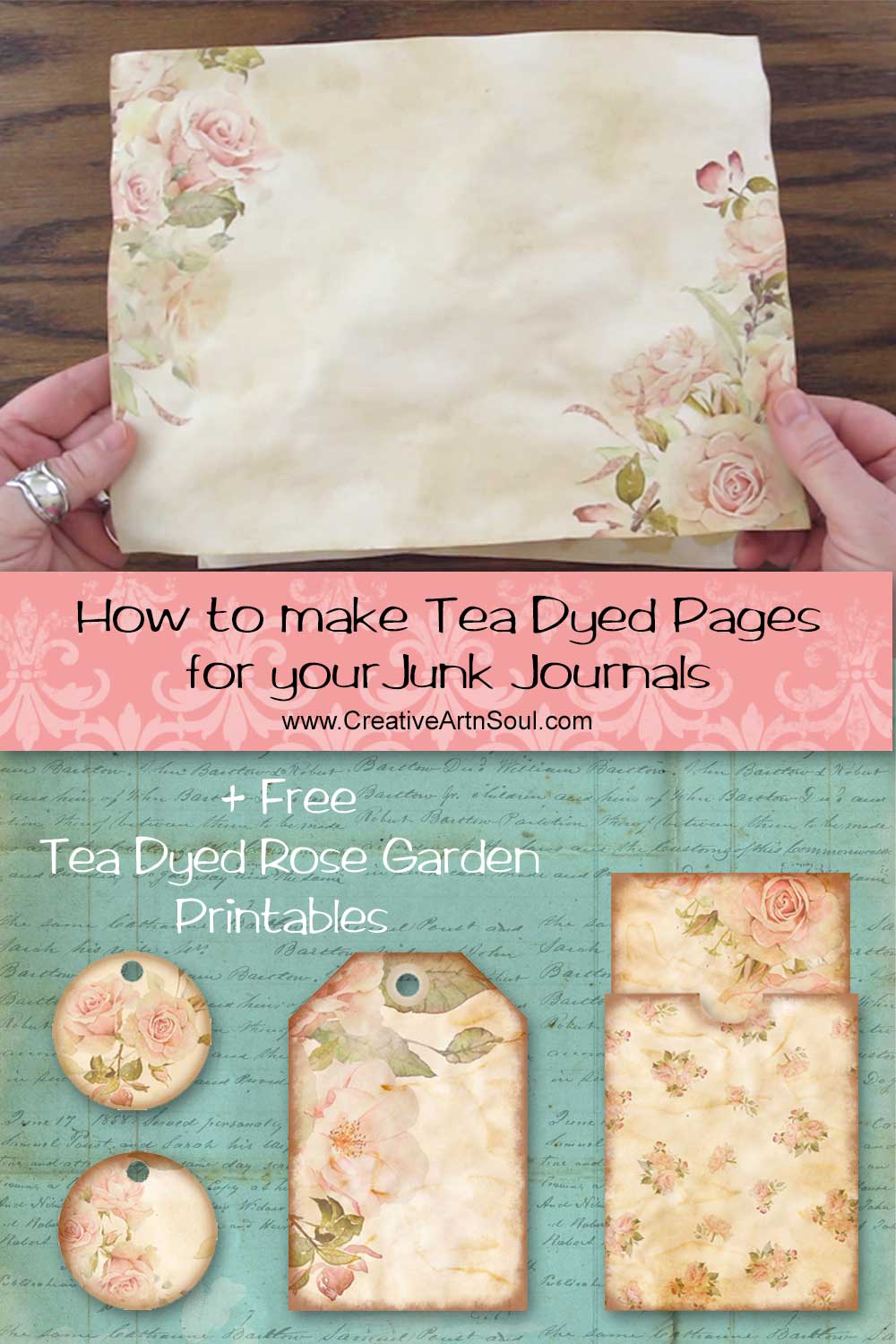 Learn how to make tea dyed paper pages that you can use in your junk journals, then download and print out the free tea dyed printables to coordinate with them.
There are lots of different ways to make tea dyed paper, and in this video tutorial I'm sharing my favorite method which is to paint the tea onto the paper and then bake it in the oven for 2-3 minutes. This is a really quick way to produce tea dyed paper that has uneven color with lots of lovely texture.
Tea dyeing is not just for plain paper
As well as using plain paper to make tea dyed paper pages, you can also use lined paper, or paper that has been printed with a design or image on it. This is the perfect technique for creating stained and aged vintage papers.
When painting on paper that has a printed image, first make sure the print is water resistant otherwise the ink will smear. Water resistant images can be printed using a laser printer, or an inkjet printer that has water resistant inks. The best type of paper to use for these pages is 24lb copy paper or similar weight.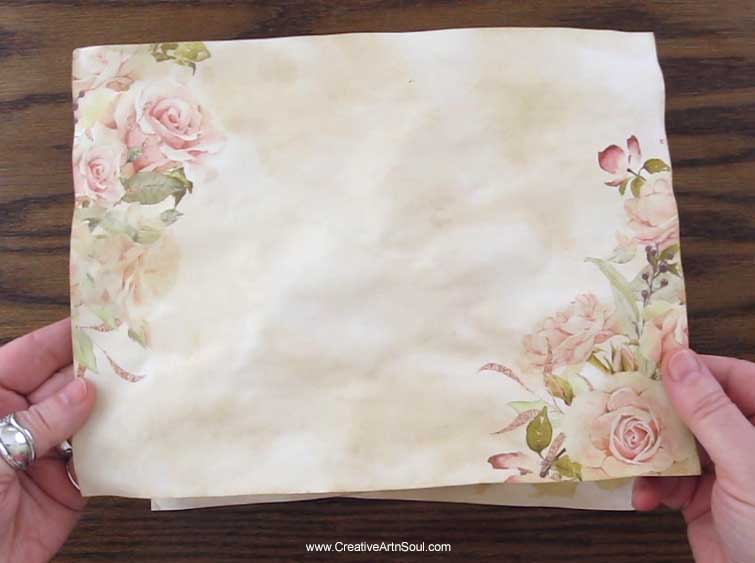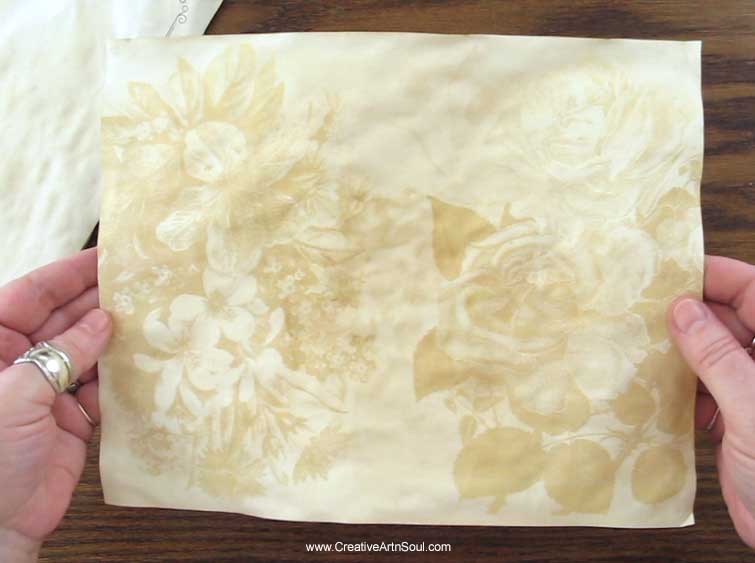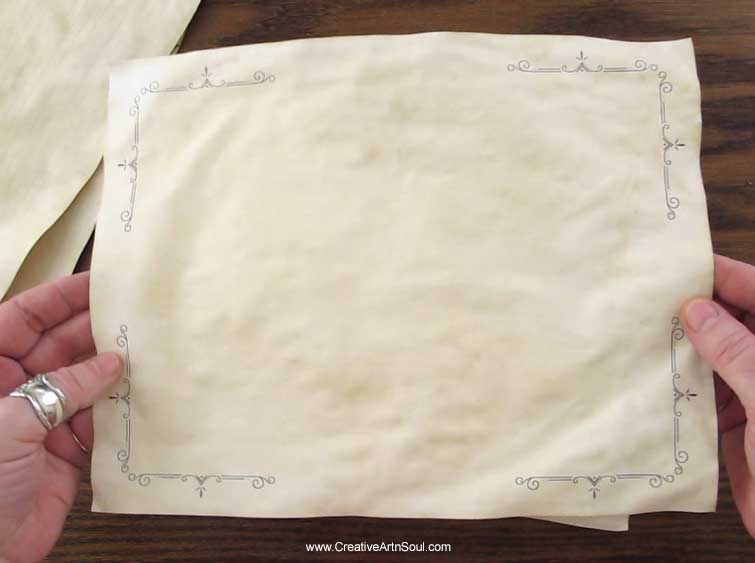 How to Make Tea Dyed Paper Pages for your Junk Journals
Download the Free Tea Dyed Rose Garden Printables
When you sign up you will be added to our mailing list.
You can unsubscribe at any time.
Shop for Creative Tea-Dyed Printables
Save this pin to your favorite Pinterest board!