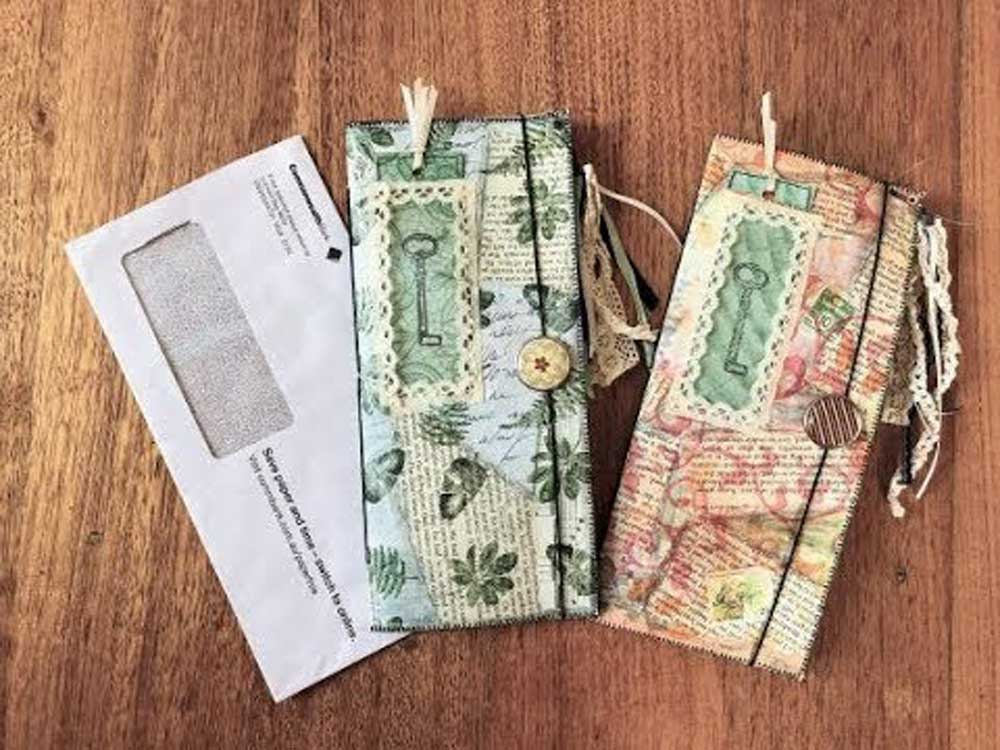 Learn step-by-step how to transform junk mail envelopes into a beautiful junk mail envelope journal!
Follow along as "Treasure Books" shows you how to recycle junk mail envelopes and turn them into junk journals with a tag, elastic closure and button on the outside, and stitched junk journal pages on the inside.
The step-by-step tutorial includes all the instructions for preparing and attaching the napkin to the cover, sewing the edges of the cover and adding the closure and eyelets. Then learn how to add lace around the window, choose papers and assemble the pages ready for the signature. Finish off with pre-binding embellishing, binding, embellishing, and finishing with a tag and tassel.
How to Make a Junk Mail Envelope Journal