Learn just how easy it is to make your own alcohol inks for use in art journals and other mixed media projects.
If you love to use mixed media to create pages in your art journals, then you'll know that alcohol inks are perfect for staining and adding transparent color.
I generally use them with stencils. But I also use them for adding aged effects and subtle shading effects to both paper and fabric.
Although I do have a collection of alcohol inks that I purchased, it always seems that I never have quite the right color when I need it. Purchasing a new bottle each time you need a new color can become quite expensive and unrealistic.
However I have been making my own alcohol inks for years after watching this video on Youtube. In the video it shows you just how easy it is to make your own alcohol inks using cheap felt tipped markers and rubbing alcohol.
As I was working on some fabric journal pages to add some dark stains, I realized that I needed some new ink colors. So the timing was perfect to also share this tutorial with you.
How to Make Your Own Alcohol Inks
All you need to make your own alcohol inks is a set of felt tipped markers, rubbing alcohol, and some small plastic bottles or containers to hold the ink.
I found some cheap markers and some small spray bottles at the dollar store. I don't generally use alcohol inks as a spray. However I found some small spray bottles of hand sanitizer which were the perfect size to use for the inks.
I removed the hand sanitizer and cleaned the bottles. Using these type bottles gives me the option of using the inks as a spray, with a dropper, or to pour onto a piece of sponge to use as a stain.
And of course you need some rubbing alcohol which can be found at your local pharmacy.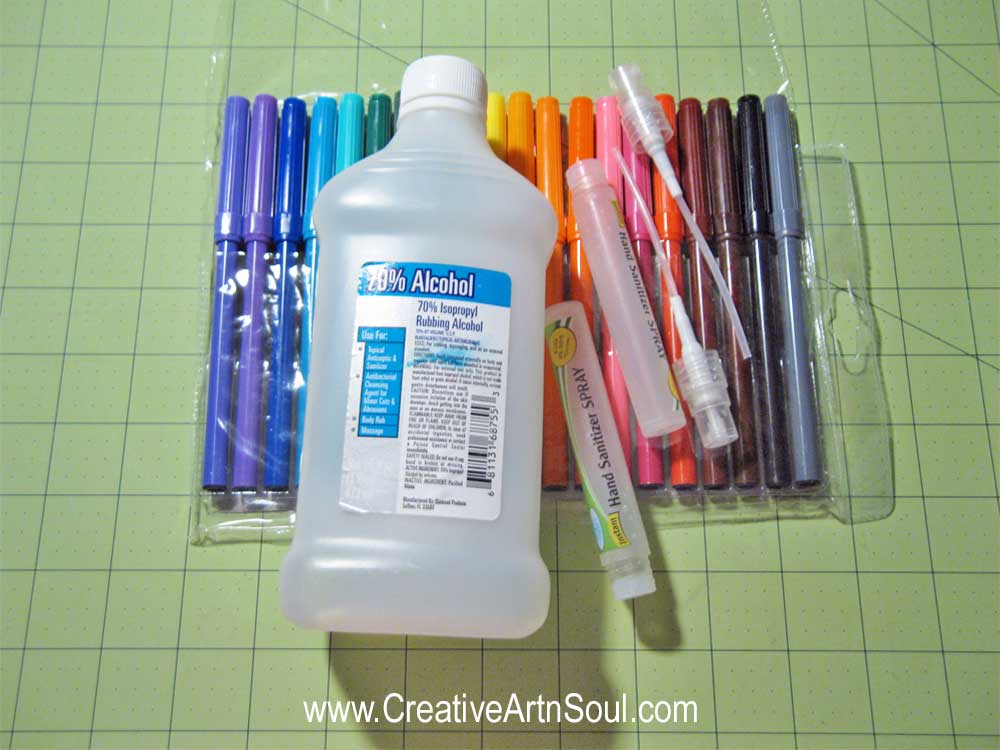 Pull the markers apart and remove the felt strip inside. I used a pair of small craft pliers to remove the felt strip then I cut it into small sections.
Soak the pieces in a small container filled with rubbing alcohol. You should then see the ink being drawn out of the felt.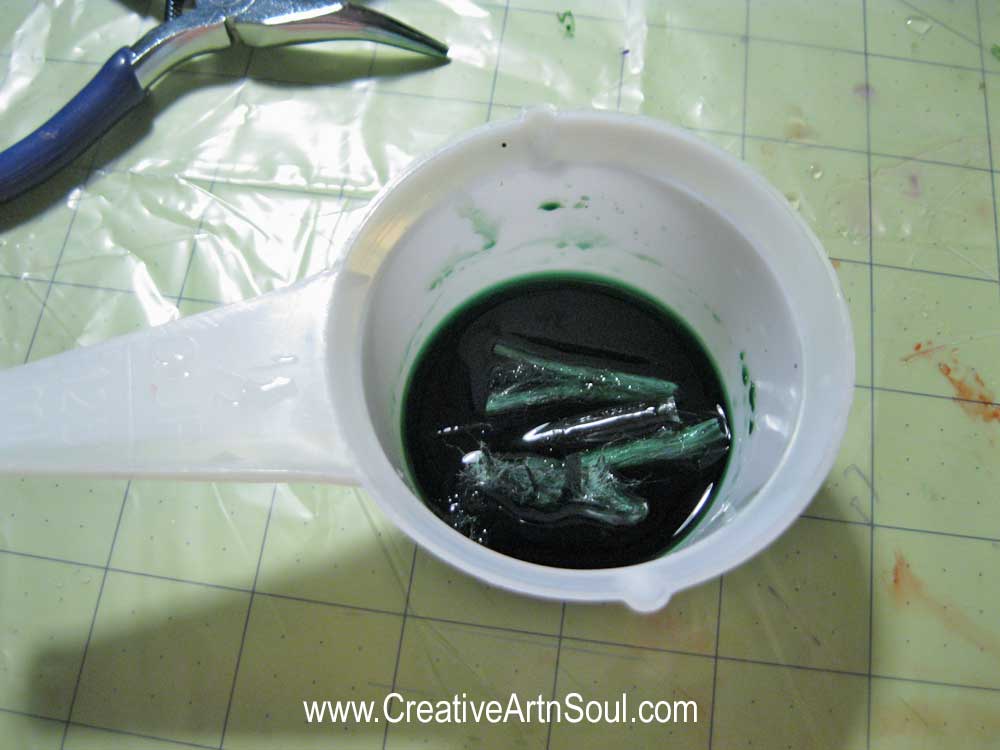 I did this with several different colors and ended up with a nice selection of alcohol inks with quite vivid colors.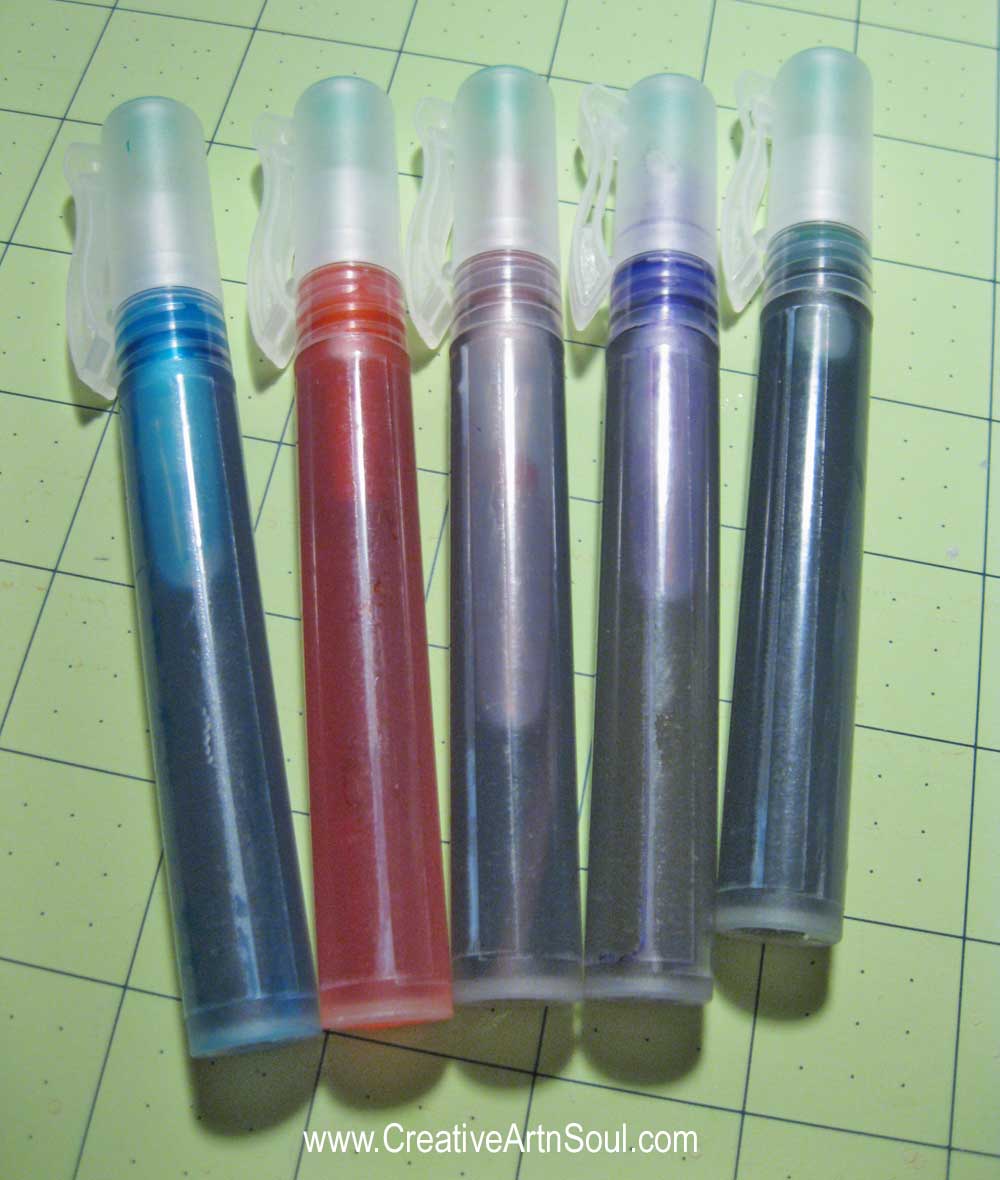 I tested one of the colors by spraying it over a stencil onto a collaged background.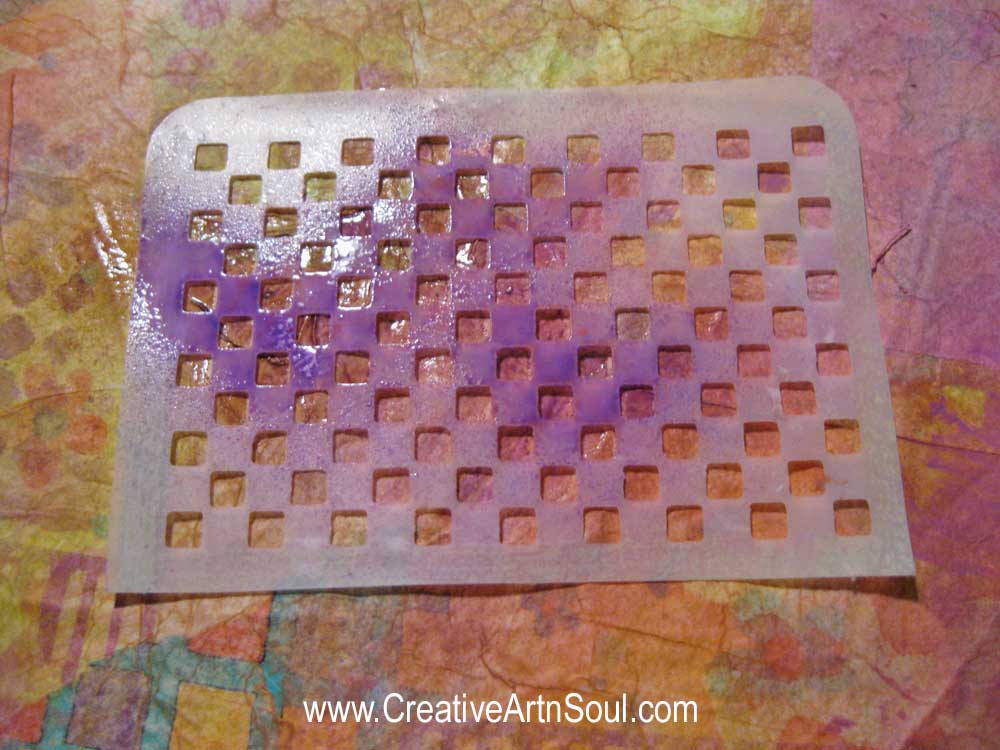 It added a lovely subtle design to the surface.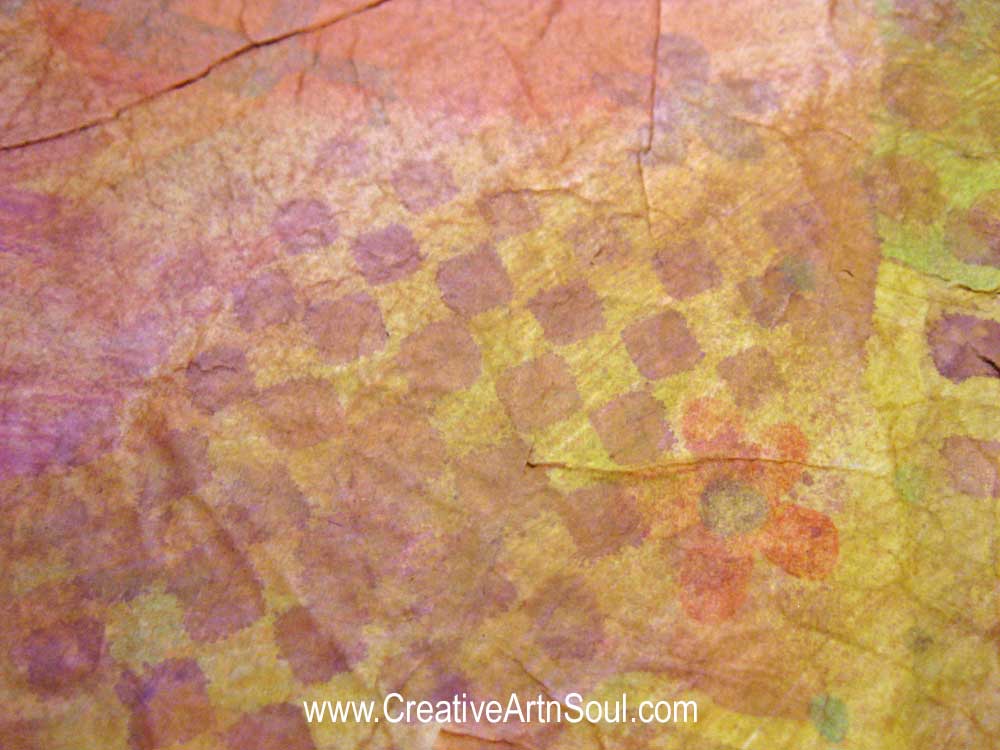 If you're going to try this, the only thing I would add is that rubbing alcohol is highly flammable. So keep it away from flames.
If spraying alcohol ink I would also suggest using it in a well-ventilated area. Alternatively wear a mask because inhaling the overspray is not good for your health. Otherwise it works a treat! Go try it!
If you're not able to make your own alcohol inks, you can always stock up from Amazon
Save this pin to your favorite Pinterest board!