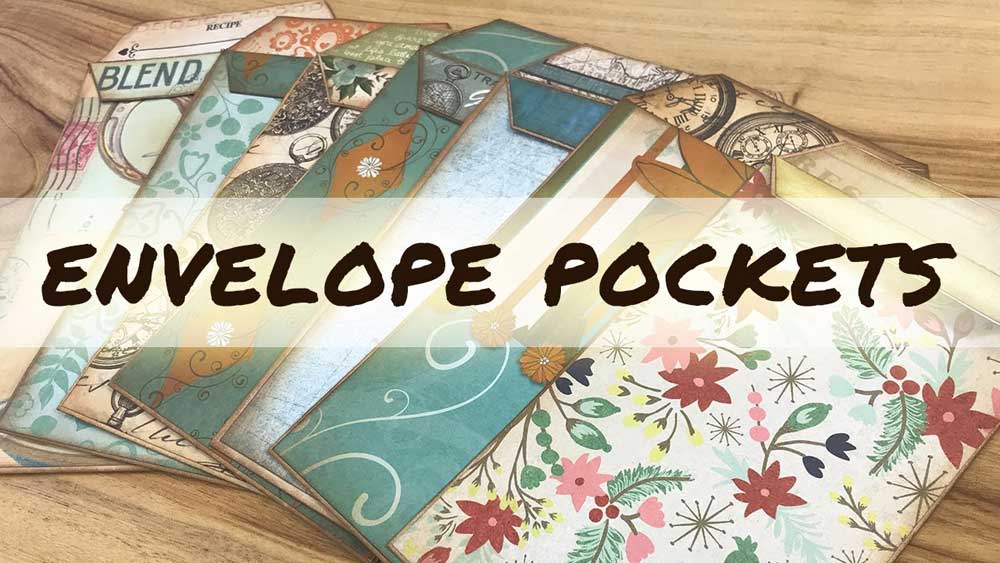 In this tutorial, learn how fun and creative it is to make envelope pockets for junk journals.
Envelope pockets are fun and easy to make and they're perfect for storing loose bits of paper and ephemera to keep your junk journals organized.
You can tuck the envelopes into your junk journals. Or glue them in. Or even sew them in.
In this video tutorial learn how to make two different styles of envelope pockets using recycled junk mail envelopes. This tutorial is perfect for beginners as it's also perfect for using up all that junk mail.
How to make Envelope Pockets for Junk Journals