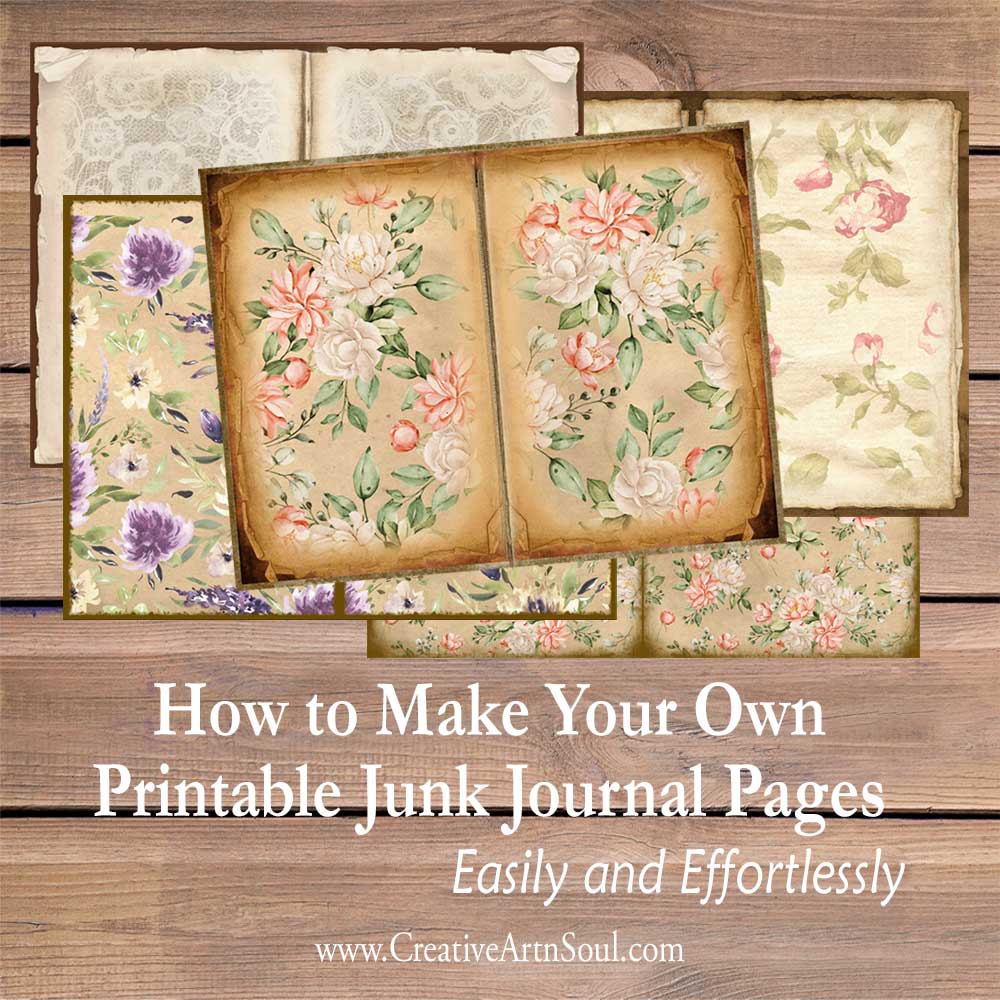 Learn just how easy it is to make your own printable junk journal pages with vintage style borders.
If you have ever wanted to make your own printable junk journal pages but it seems a little daunting knowing where to start, these junk journal border templates will make the process super easy.
To get started all you need is a set of junk journal border templates which you can find here, a photo editing program, and some digital papers or backgrounds.
I recommend CreativeFabrica for your digital files because they have tons of creative digital files at a very reasonable price.
In this video I'm using Affinity Photo which is similar to photoshop but without the recurring monthly fees! You can download a free 30 day trial here.
How to Make Your Own Printable Junk Journal Pages
To get started making your own junk journal pages open one of the border templates in your photo editing program. This is one of the basic border templates. If the background layer is locked, release it so you can move the layer around.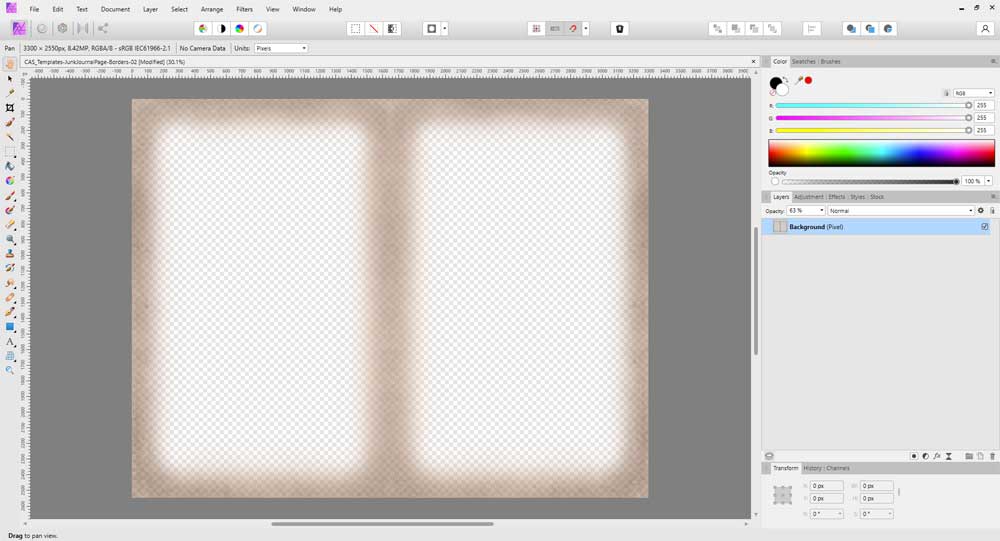 Now add a decorative paper which will be your background paper, and move the layer underneath the template layer. I'm using a vintage style paper that has some stains.
At this point, you could flatten and save this file to jpg format and print it out and use it as a basic printable junk journal page.
However you can also add other types of papers or patterns to create more interesting junk jorunal pages. Just be sure to move them to a layer underneath the template.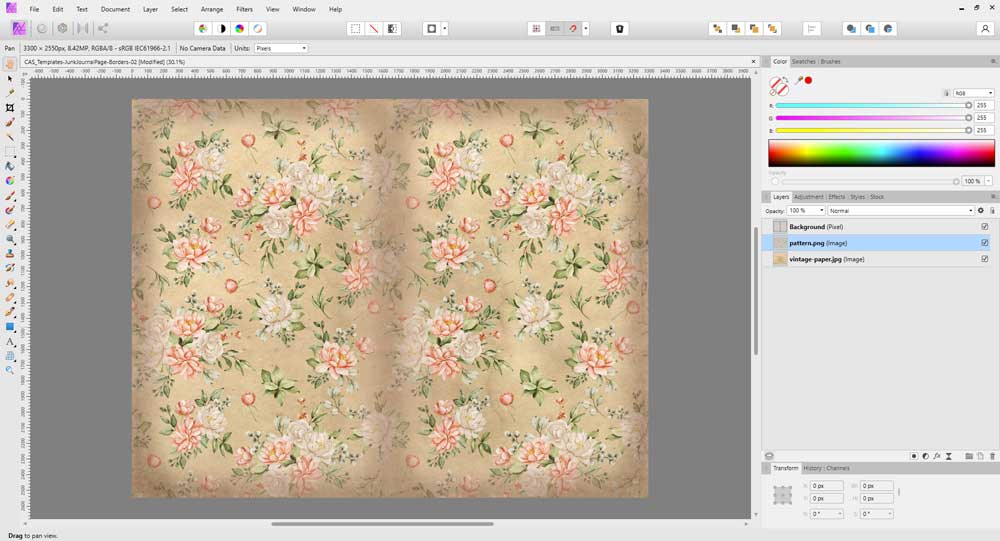 And it is that easy to make a printable junk journal pages that have dark borders similar to vintage style pages!
Make Modifications to the Border Templates
There are several ways you can made modifications to your border templates to create unique border effects.
To do this, duplicate the template and place the copy on the layer above.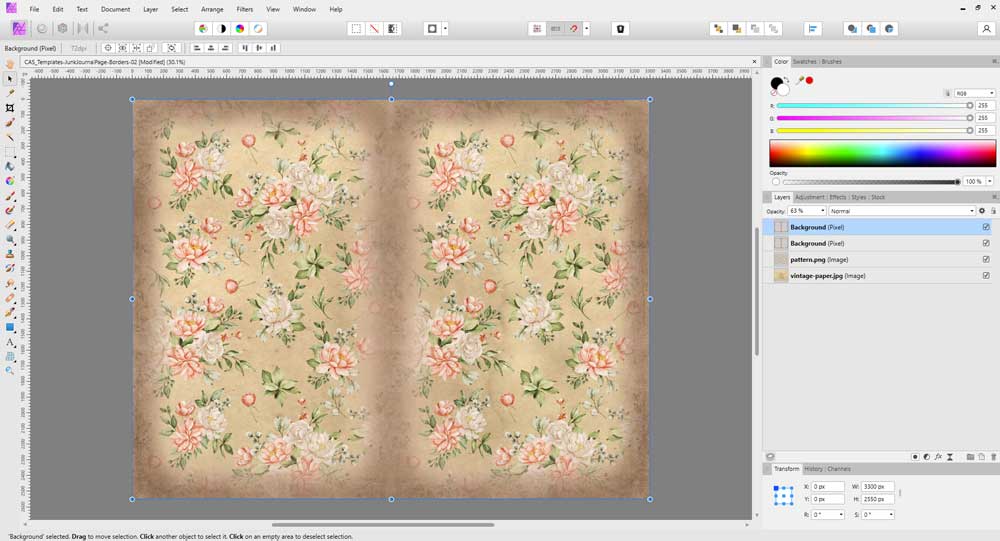 Then cycle through the blending modes and choose the best one for the effect that you're looking for.
You can use the opacity slider to soften and adjust the effect.
You can also make the borders look different by stacking different styles one on top of the other and playing around with the blending modes.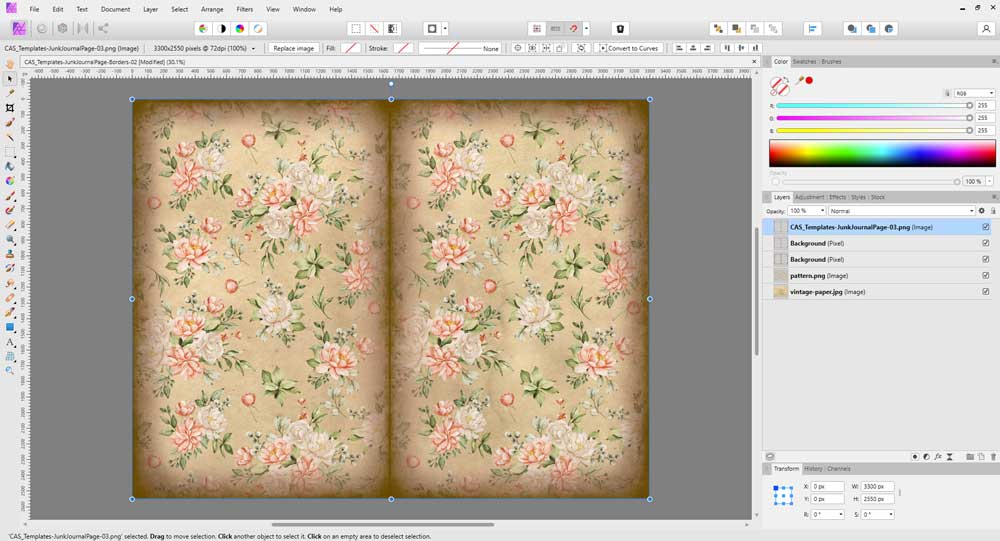 Change the color by adding a color adjustment layer to the border file. In this way you can color coordinate the borders with the color of your background patterns or papers.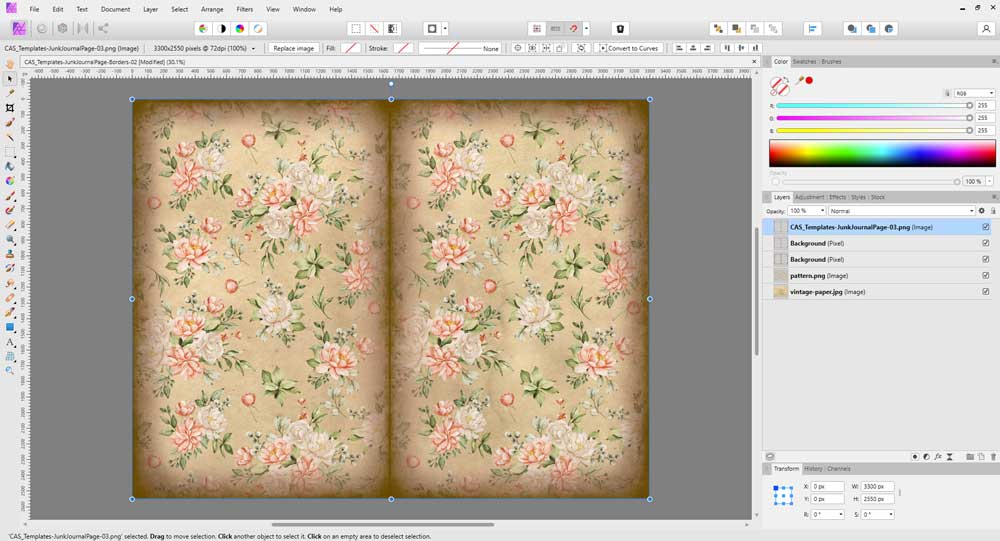 In affinity photo, to add a color adjustment layer select the recolor adjustment.
To clip it to the border layer, drag it underneath so that it becomes indented to the layer above.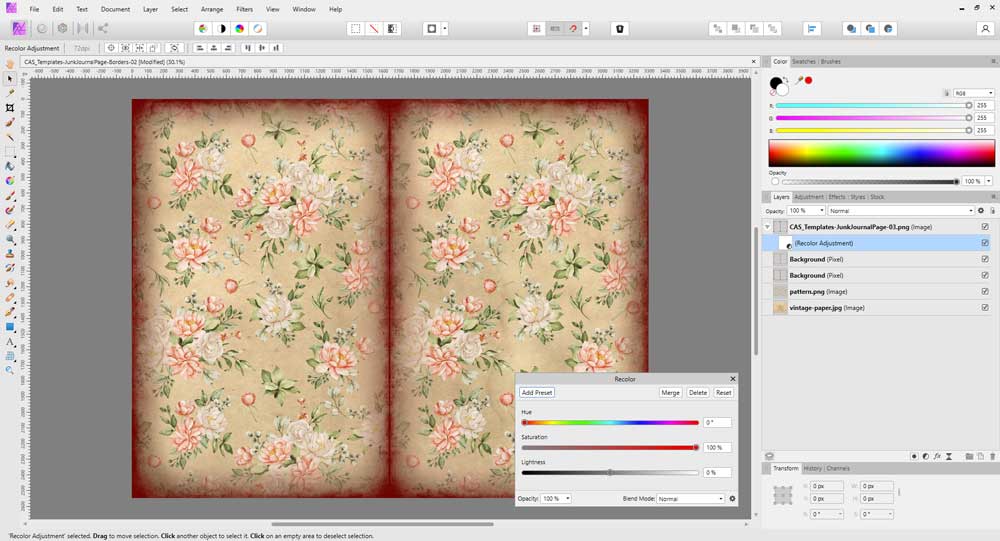 Then play around with the recolor sliders, the blending modes and the opacity slider until you're happy with the way things look.
If you're using multiple border layers you can add color adjustment layers to each of them to create complex border colors.
Torn Paper Edge Templates
These modification techniques also work for the torn paper edge border templates. Use the templates individually, or stack multiple borders, then use the blending modes, opacity slider, and color adjustments to modify.
This set also includes png files of just the inner edges so you can layer them on top and change the color or the blending mode to achieve different effects.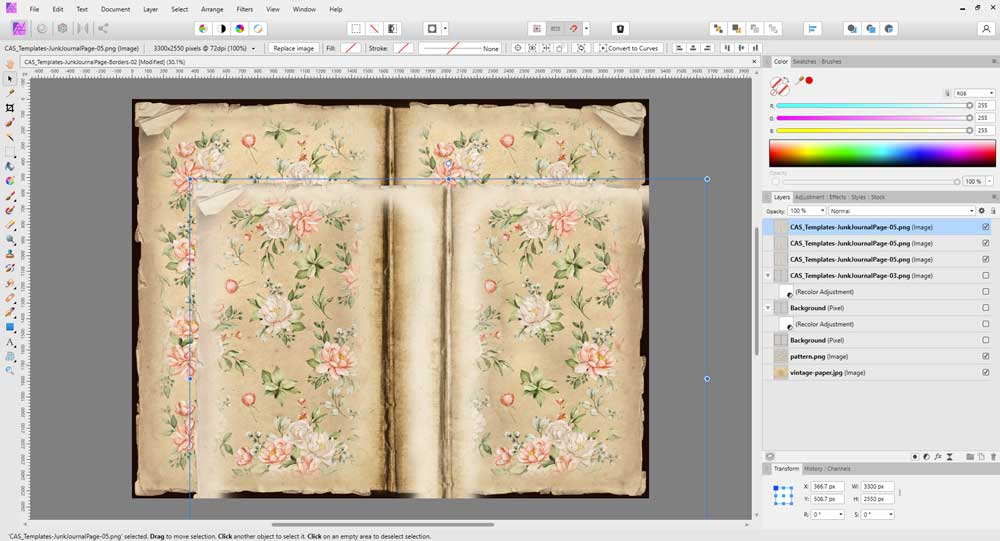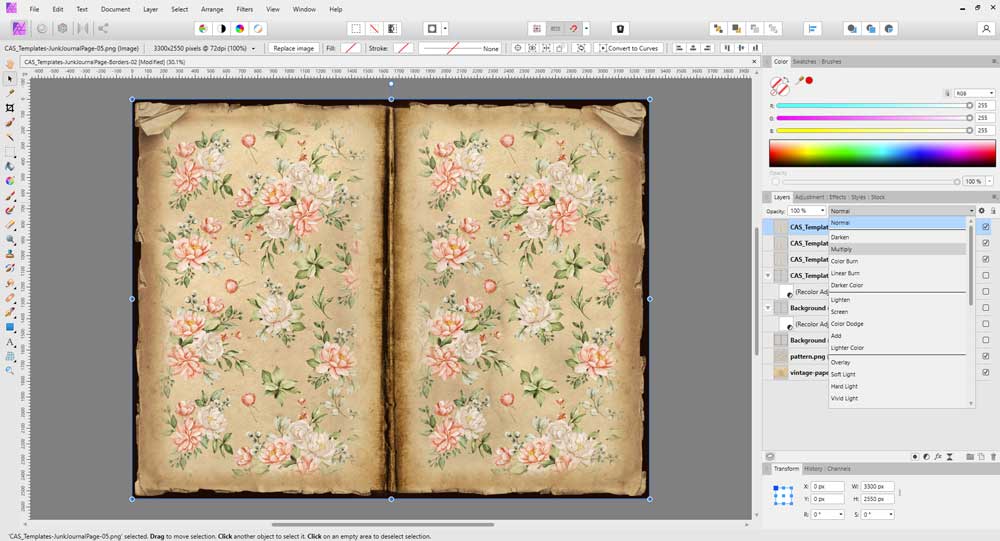 These junk journal templates will work for all types of different patterns, backgrounds and papers.
Once you've finished your modifications, all you need to do is save it to jpg format file and then print it out and use it in your junk journals.
Shop for Junk Journal Templates
Save this pin to your favorite Pinterest board!