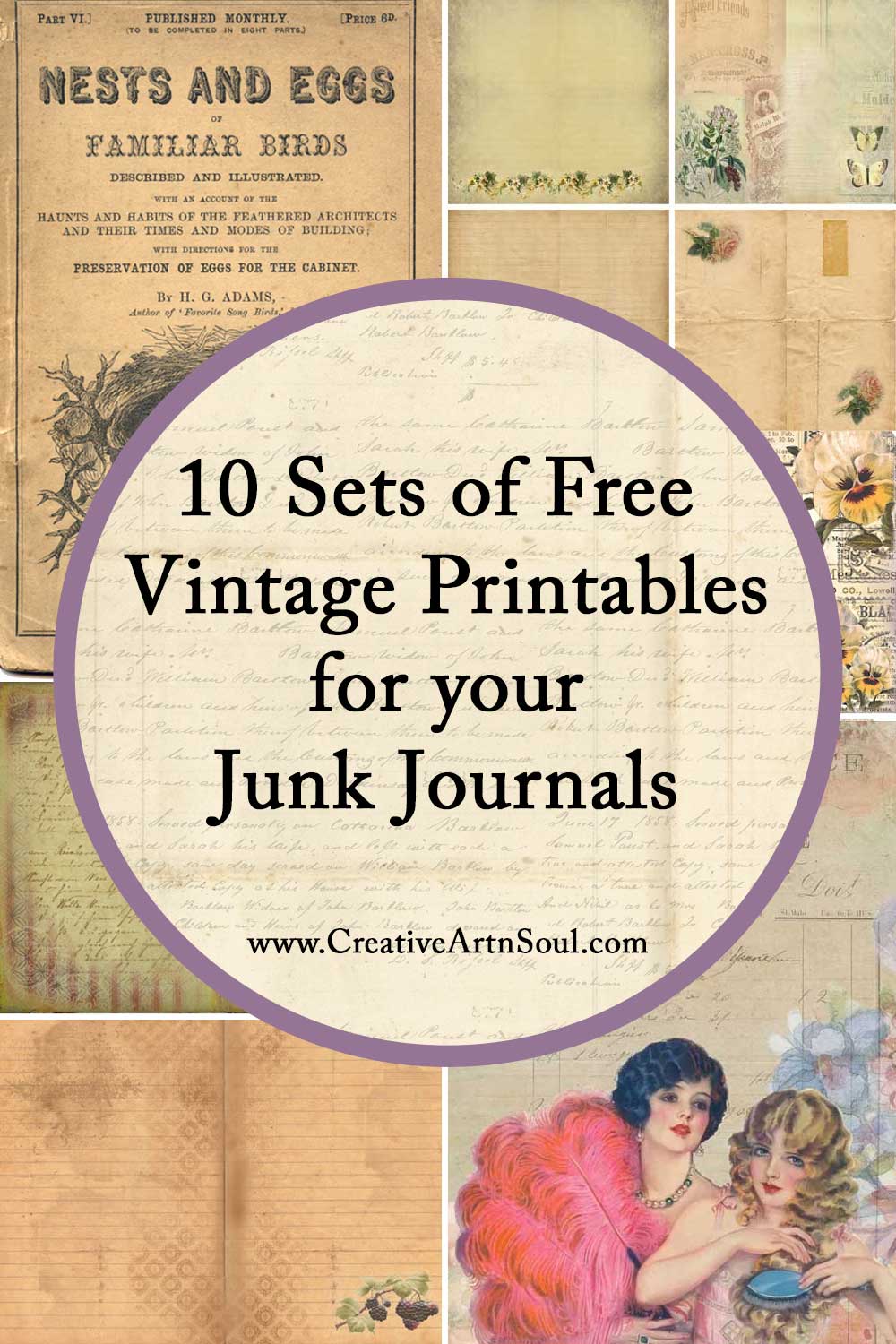 This set of 10 Free Vintage Printables is perfect for including in all your junk journals and other creative journals.
Junk journals are fun and creative to make and once you become addicted to making them, it's just so hard to stop. Junk journals are not only perfect for using up all your scrapbooking paper, junk mail, left-over paper scraps and ephemera, you can also make them using printables.
If you've never made a printable junk journal, you can find a free tutorial and starter printable kit here.
Printables are easy and convenient to use
All you need to do is download them once and you can print them out and use them as many times as you like.
You can of course purchase commercial printables like the ones I sell here in my online store. However there are also many sources for free vintage junk journal printables on the internet shared by others who are passionate about making and using printables.
Free Vintage Printables
In this collection of free vintage printables, I'm sharing some of my favorite resources for free printables from around the internet. Included in the collection are printable journal pages, journal cards, tags, and bits of ephemera.
Special Note: Although all of these are free to download, be sure to read the copyright on each of the download pages so you know what you can and can't do with them.
If these aren't enough, you can find even more free junk journal printables here.
Free Vintage Printable Torn Tags
This set of free vintage printables includes a set of six tags that feature torn vintage-style flowers on a kraft paper background, in soft colors of green and purple. They are perfect to include in your junk journals or you could even use them as gift tags.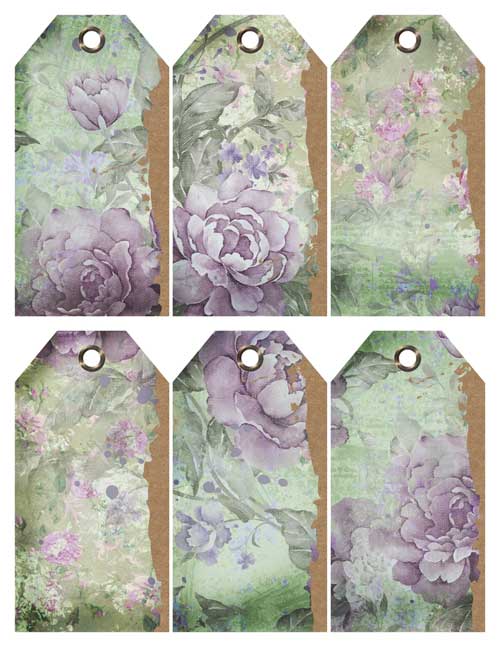 Tiny Notes and Envelopes
These notes and envelopes are so cute and tiny and are the perfect size to use in all your mini-journals. If you browse around Glenda's website you'll find lots of other types of lovely free junk journal printables.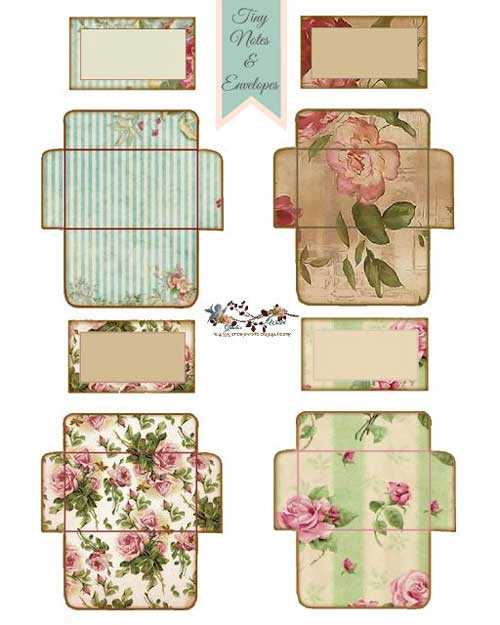 Vintage Printable Journal Pages
This free vintage image is designed by ArtsyBee who shares her creative digital art for free here on Pixabay. This image is perfect to use for collage, as a journal page, or even resized to use as journal cards for your junk journals.
Download from ArtsyBee on Pixabay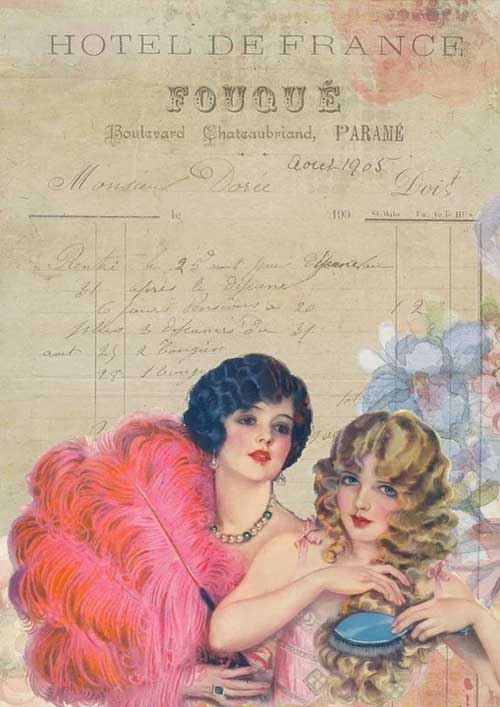 Vintage Printable Ephemera Sheet
This free vintage printables download includes a set of 23 elements including tabs, circles, butterfly and inchies. They were made from scanned vintage paper ephemera. Use in your junk journals or other types of creative vintage-style journals.
Download from VintageGlamStudio
Free Vintage Printable Journal Pages
You will love these free vintage printables! Four journal pages are sized to suit a Sizzix ScoreBoards Passport Book Die however they could also be used in your small or mini journals.
Another set of four journal pages are sized to fit a Sizzix Journal Die but these could also be used in a traveler's notebook size journal.
Download from Astrid's Artistic Efforts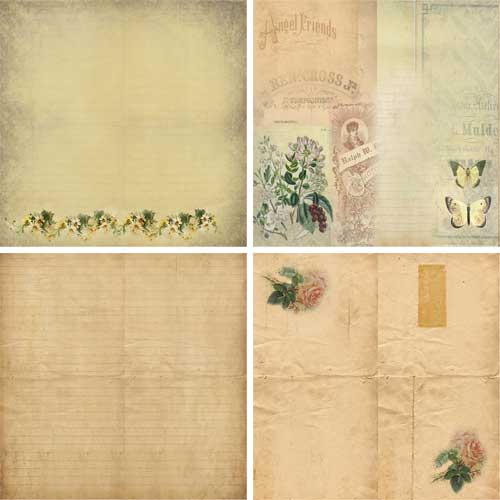 Journal Cards
This set of 10 printable journal cards are sized 4″ x 6″ and include a variety of vintage-style designs made with bits of ephemera. Use them in your junk journals or other creative journals.
Download from Tortagialla Art & Design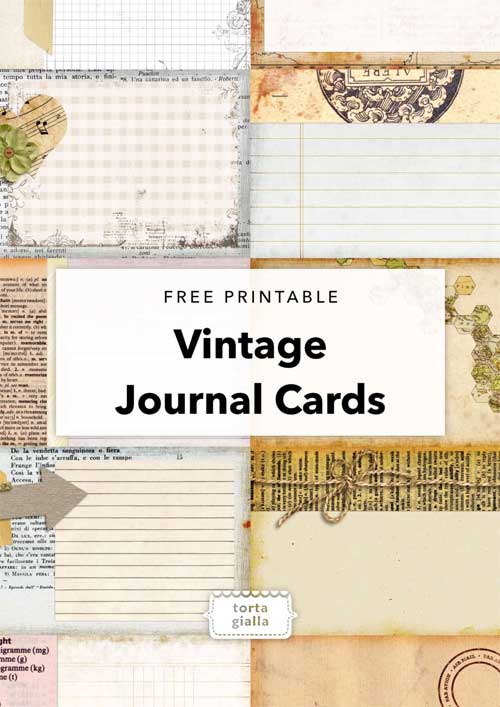 Ribbon Spool Cards
This set of free vintage printables includes a set of printable ribbon spool cards can be printed and used in your junk journals, or print them on thick cardstock and use them to organize bits of lace or yarn. Included in this printable set are two different designs and sizes to choose from.
Download from Astrids Artistic Effors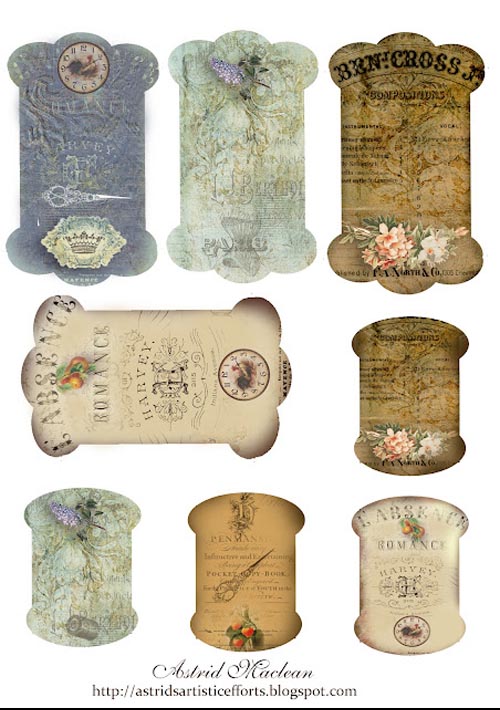 Free Vintage Printable Tags
It's difficult to choose which of these two sets of printable tags are lovelier! Use them in your junk journals or use them as tags on your gifts.
Download from Lilac-n-Lavendar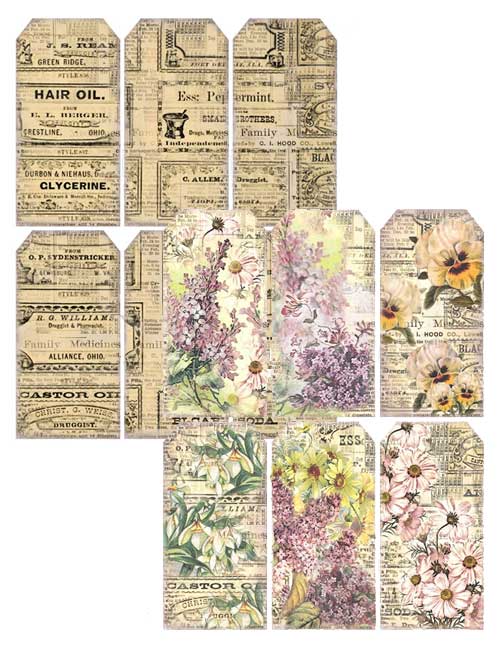 Free Vintage Printable Journal Cards
This lovely set of free printable journal cards are ideal to use in all your journals. The set includes nine cards size 2.5″ x 3.5″ with vintage-style imagery and colors.
Download from Sweetly Scrapped Art
Title Page Ephemera
This printable collection includes five vintage title pages from old books. These pages include imagery of birds, ornamental shapes, nature and calligraphy. These pages can be used for collage or in your junk journals.
Download from The Graphics Fairy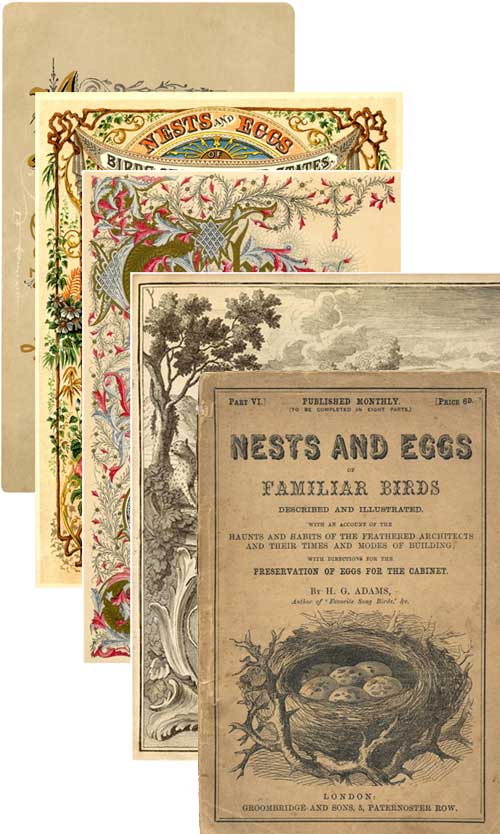 Download these Free Vintage Junk Journal Pages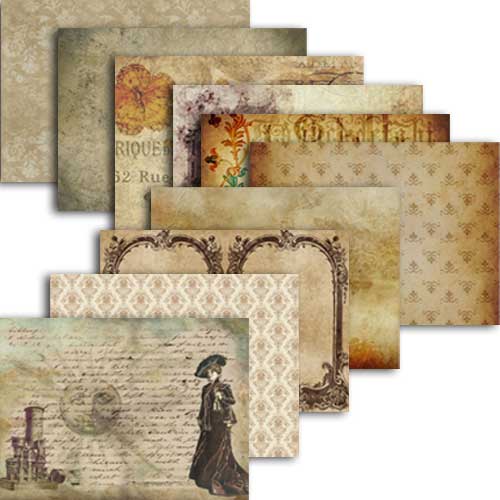 When you sign up you will be added to our mailing list.
You can unsubscribe at any time.
Discover More Creative Junk Journal Resources
Save this pin to your favorite Pinterest board!