Learn how to make a hidden spine for your junk journals and other types of handmade journals.
Junk journals with exposed spines are the perfect way to display beautiful hand-stitched bookbinding techniques, but for spines where you want to showcase bits of lace, ribbon, or other embellishments, making a hidden spine is a better choice.
For this junk journal, which is themed "Taking Flight", I wanted a cover that looked like a book cover with no stitches showing on the outside.
It was a bit of trial and error trying to figure out the best way to do this, but the journal finally came together better than I expected and I made this video tutorial showing you exactly how I did it!
This stitched mixed media journal was made using pages from my printable journal kit Taking Flight, which were printed and then embellished with fabric collages and other types of page embellishments.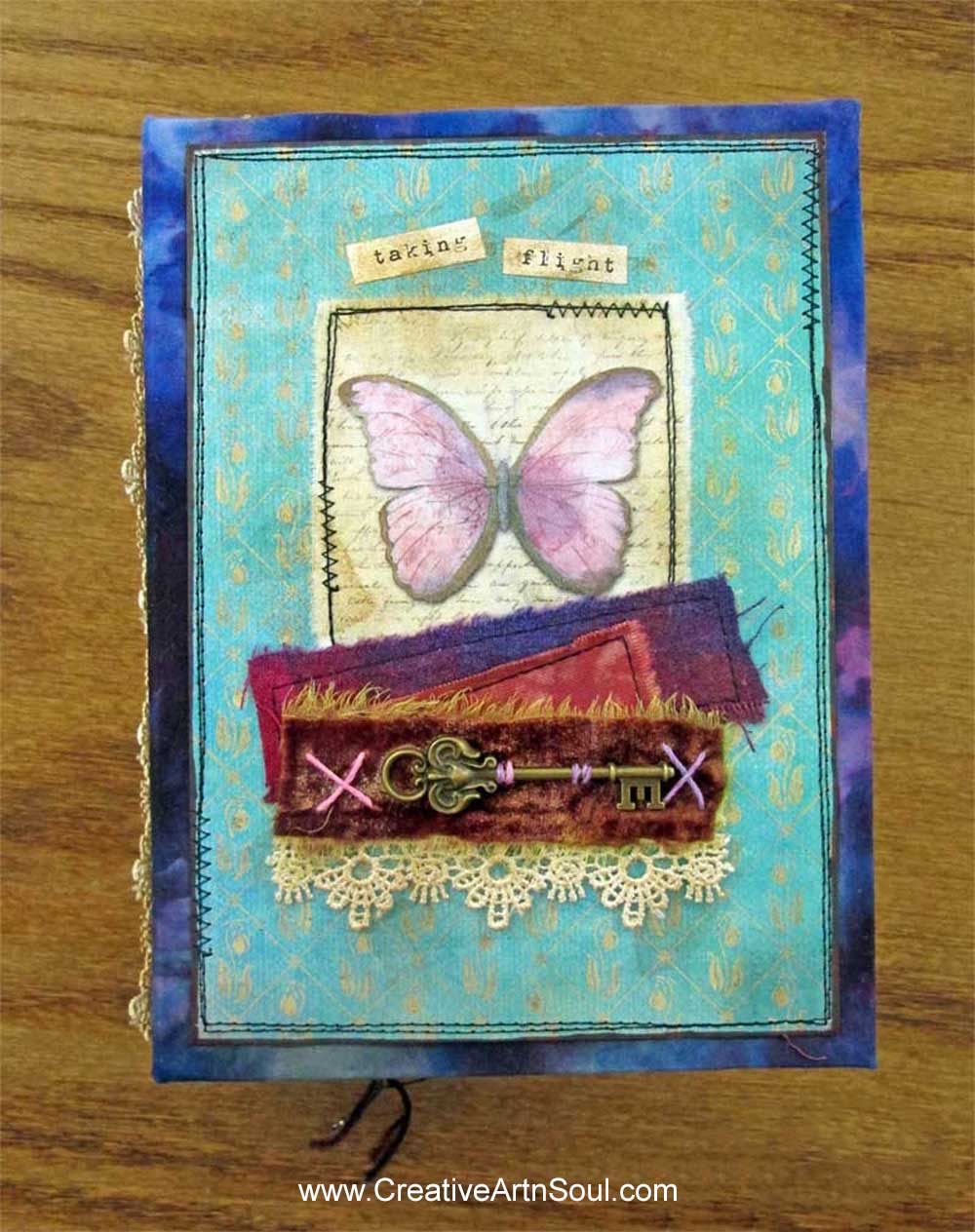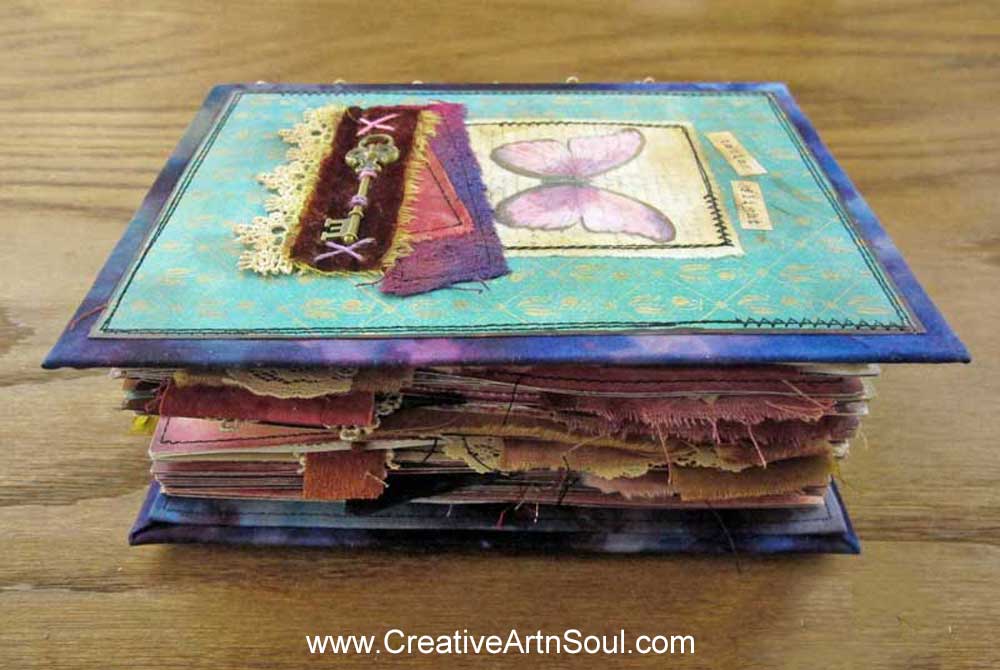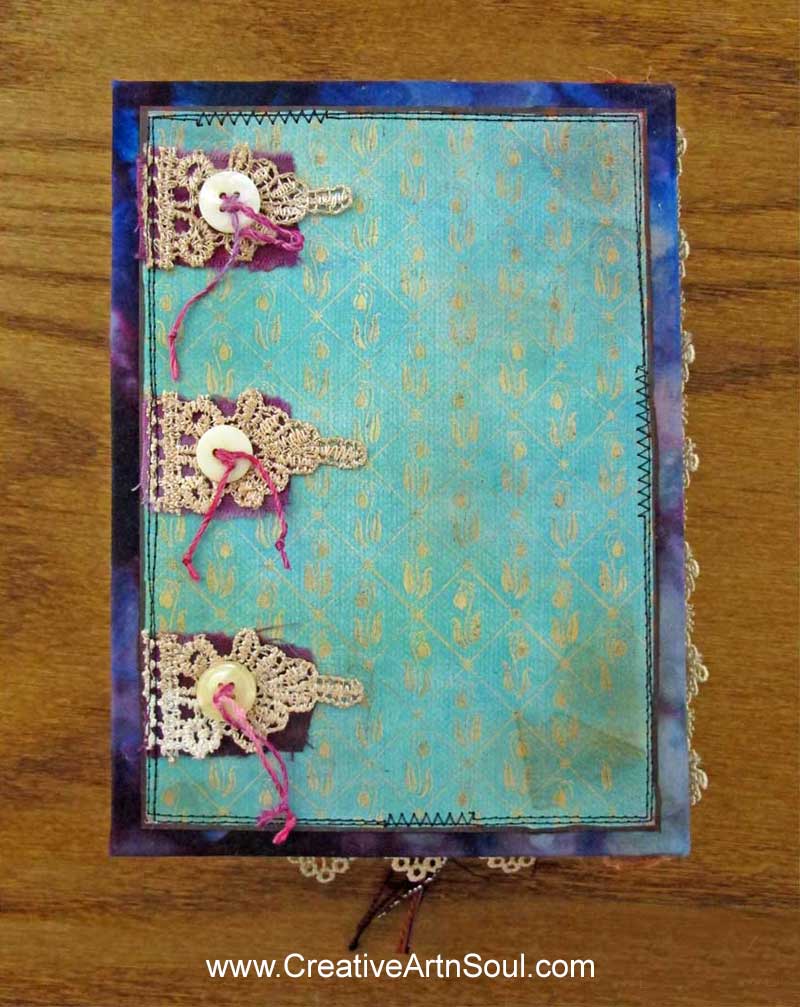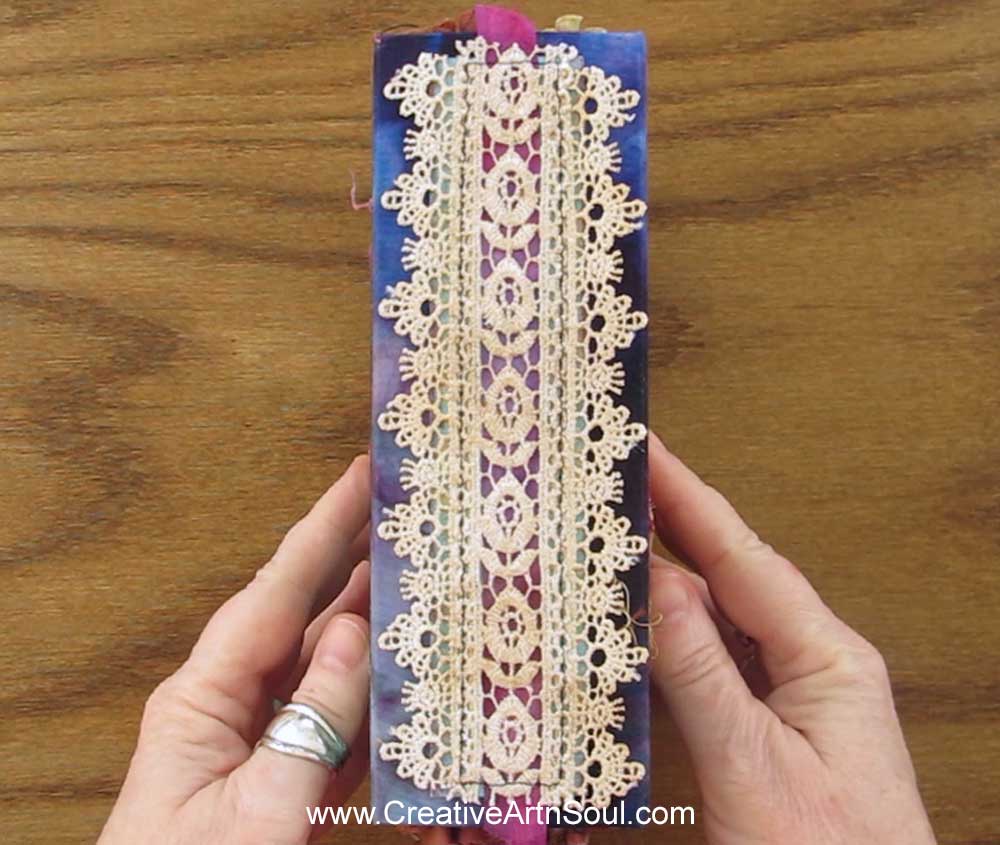 How to Make a Hidden Spine for your Handmade Journals
Supplies
A Quick Flip-Through of the Pages
Save this pin to your favorite Pinterest board!