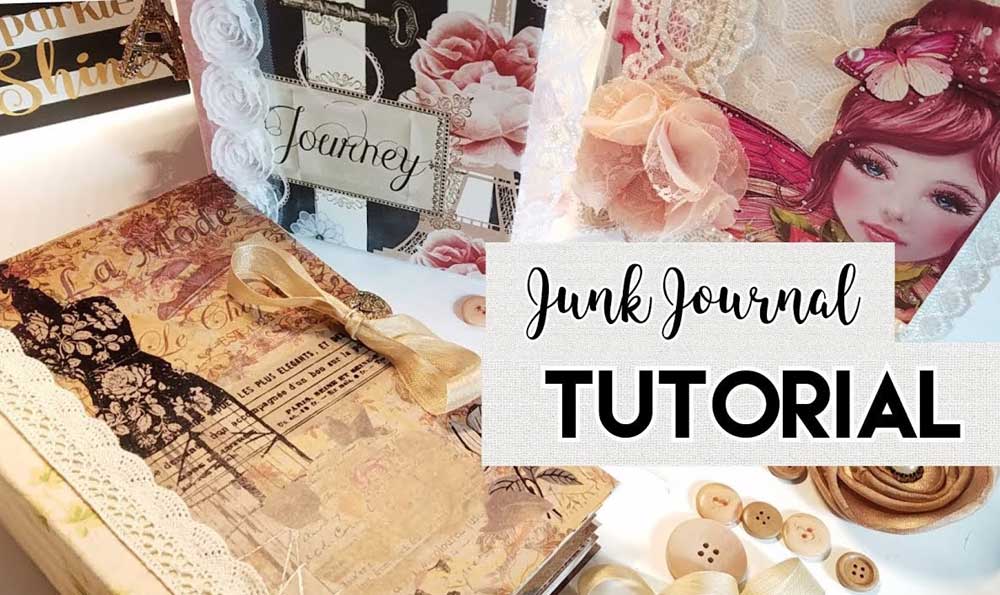 In this beginner junk journal tutorial discover how easy it is to make a creative junk journal.
Junk journals are fun and creative to make, and because there are no rules you get to create them in any way you like using your own favorite papers and pages and embellishments.
In this video tutorial, "RosaKellyScrapbooking" shows you how to make an easy beginner junk journal using a cover made from a cereal box, and coffee and tea-dyed paper pages. Finish the pages using fabric embellishments such as lace, buttons, and bits of scrap fabric.
Easy Beginner Junk Journal Tutorial