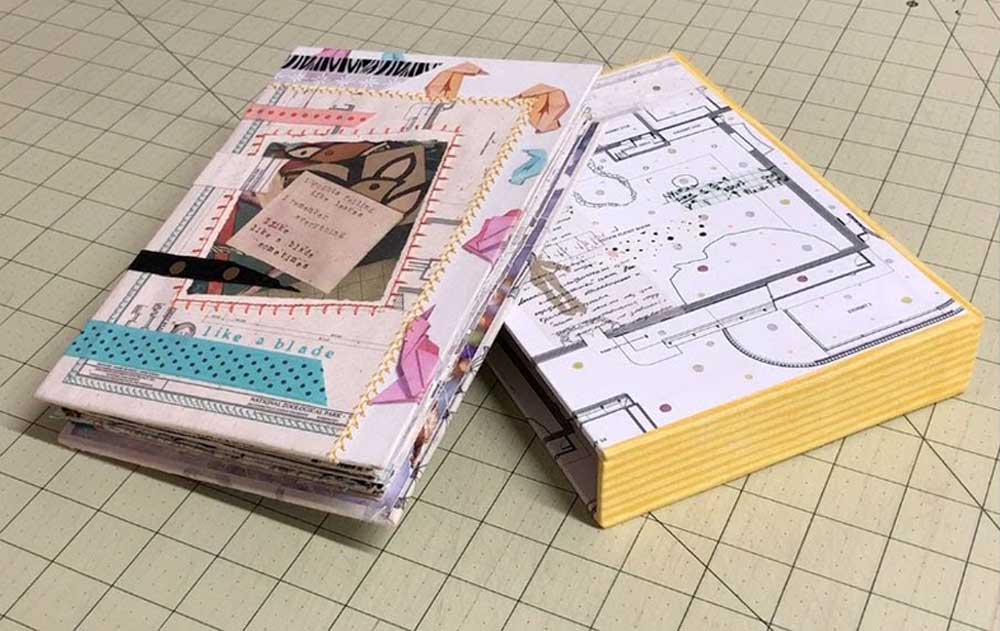 Learn fun techniques for how to make a journal using a creative ribbon binding.
In this series of video tutorials Kristi Warren shares techniques making a fun junk journal which is assembled using a creative binding technique using decorative ribbons.
The pages are made using a variety of supplies including paper scraps, fabric scraps, washi tape, and rice paper.
When assembling the journal it's important to make sure the ribbons are glued securely, so use pva glue or a strong craft glue, and heavy waxed thread for sewing the binding.
How to Make the Junk Journal Pages
How to Make the Journal with a Creative Ribbon Binding