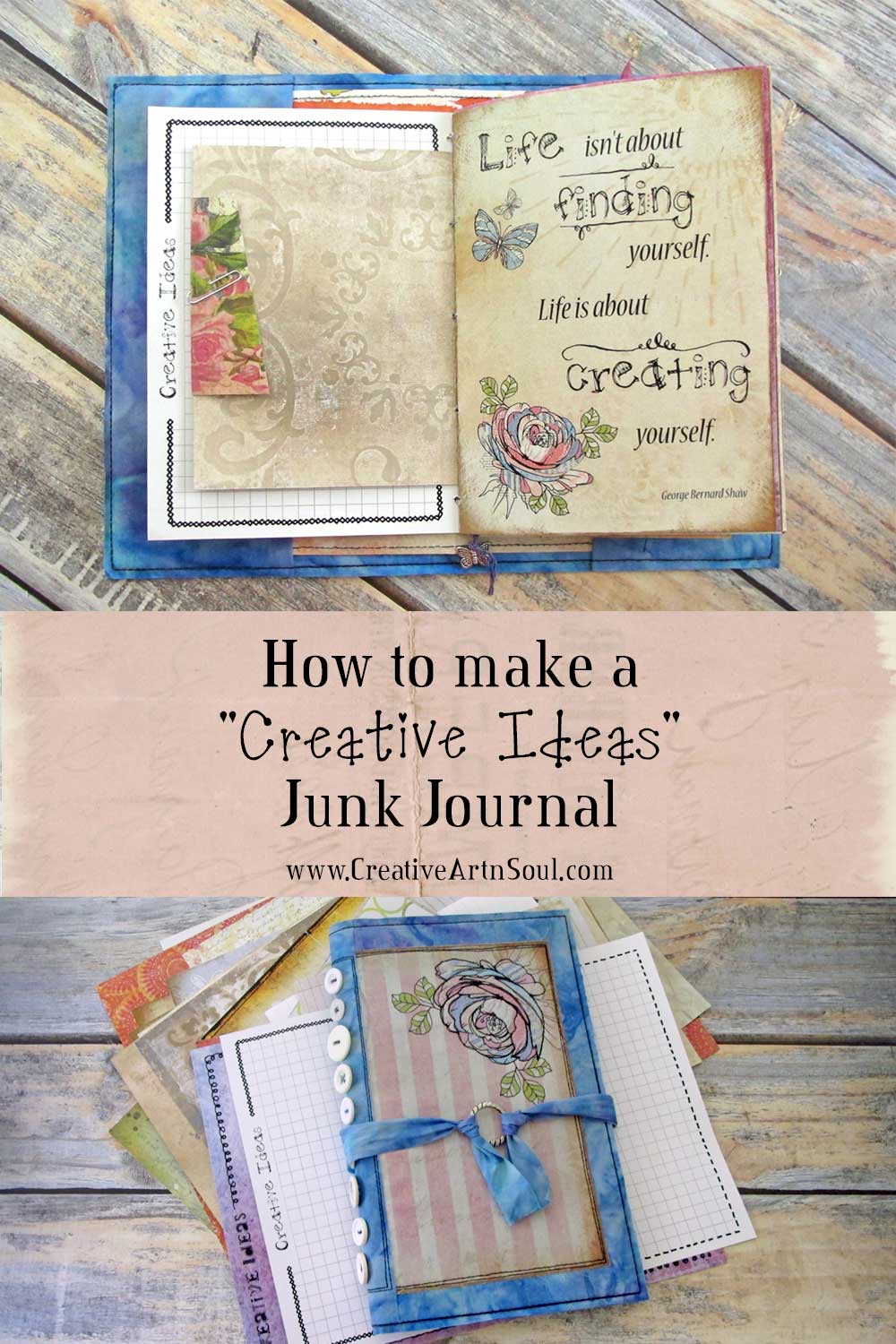 Make a Creative Ideas Junk Journal to capture all your creative ideas!
Over the years one of the things that I've learned about being a creative artist and business owner is that if you don't write things down, they are soon forgotten.
This is particularly true when creative ideas arrive in a flash of inspiration. Because these ideas often arrive at the least convenient time, I always make sure to carry a notebook or journal with me wherever I go. In this way I can capture my ideas when inspiration strikes.
I sometimes use a small notebook that I always carry with me, but I also like to be a little more creative with my notebooks and journals.
For the last several years I've been making a style of junk journal that I call my creative ideas junk journal. I use this journal to write, sketch, and capture the thoughts, ideas and things that inspire me. One of the things that I love about these types of journals is that there are no rules about how they should be made or what should be included in them. They are my own personal space so I get to make them in a way that works for me.
After making this Scrappy Journal Cover, I decided to use the cover for a new creative ideas journal using these printables papers. So while I was making the journal I also made a quick video showing you how to make your own.
How to Make a Creative Ideas Junk Journal
Download the Free Creative Ideas Printables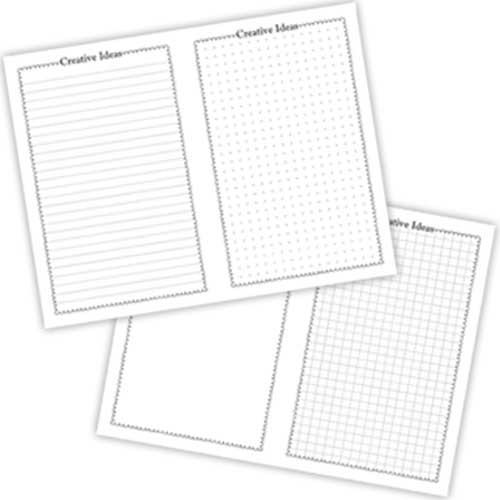 When you sign up you will be added to our mailing list.
You can unsubscribe at any time.
Save this pin to your favorite Pinterest board!