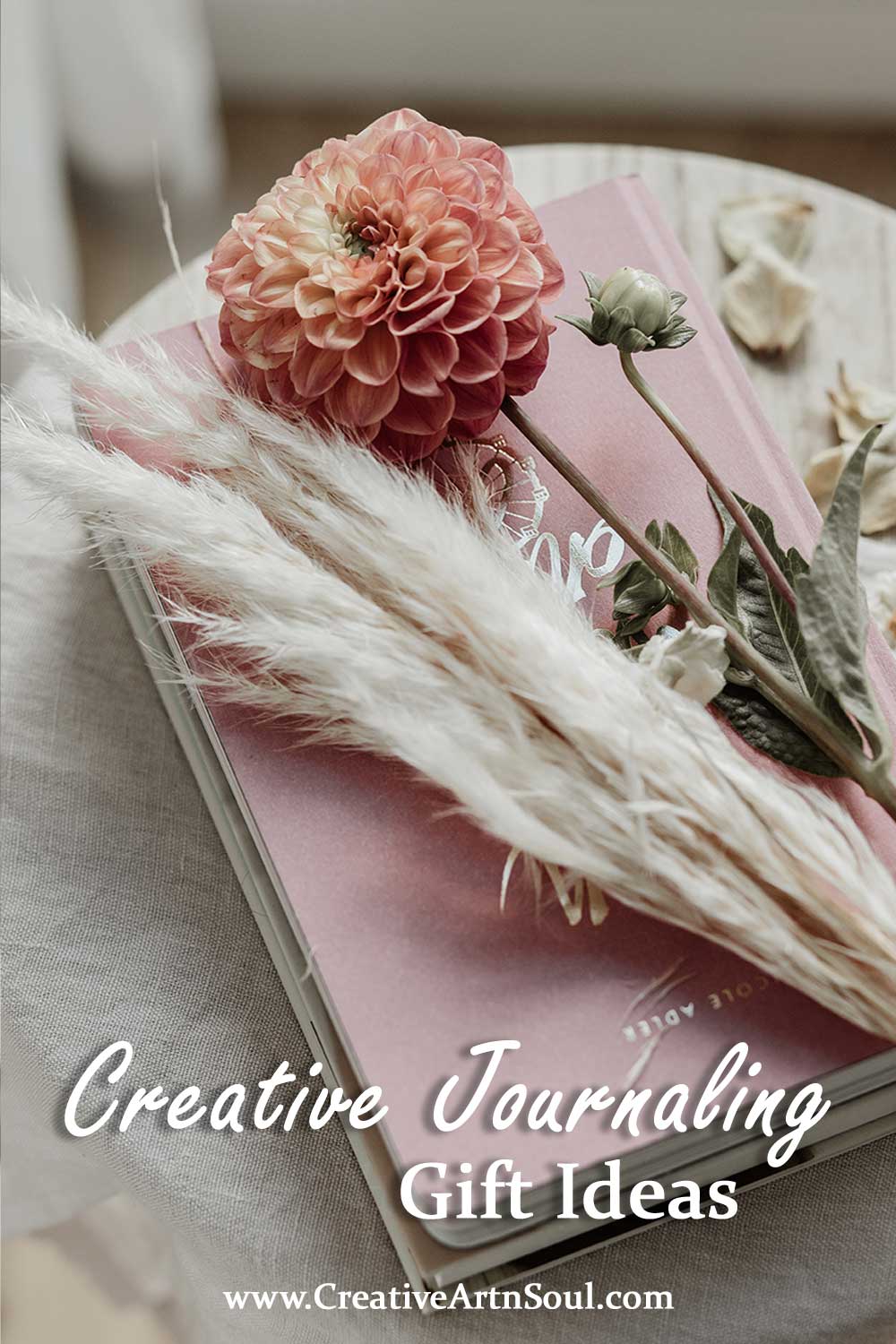 Whether you love to write in a journal, make creative hand-made journals, or even do a little art journaling from time to time, these creative journaling gift ideas are sure to inspire the journaler in your life.
Creative Journaling Gift Ideas Contents
Creative Journaling Gift Ideas: Visual Journaling Books
Learn new and fresh techniques for art journaling and creative journaling with these creative journaling books
The Painted Art Journal
Tell your story as only you can through a series of guided projects that culminate in a beautiful, autobiographical art journal worthy of passing along to future generations. Along the way, you will hone your own unique style of artful storytelling, filled with the images, colors and symbols that resonate most powerfully with you.
---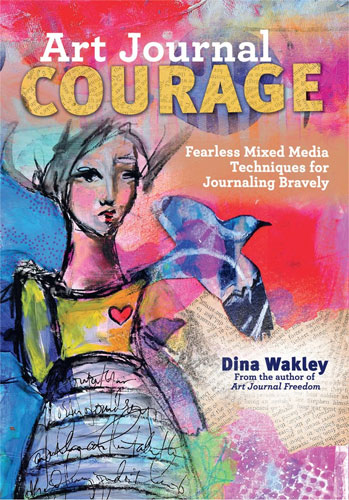 Art Journal Courage
Discover the techniques and courage you need to journal bravely! Art journaling promps and techniques will help you develop a handwriting style you'll love and words you'll want to write. Learn not only how to train your hand, but also how to appreciate your own unique drawing ability. Additional mixed-media techniques will help you overcome your fears of new materials.
---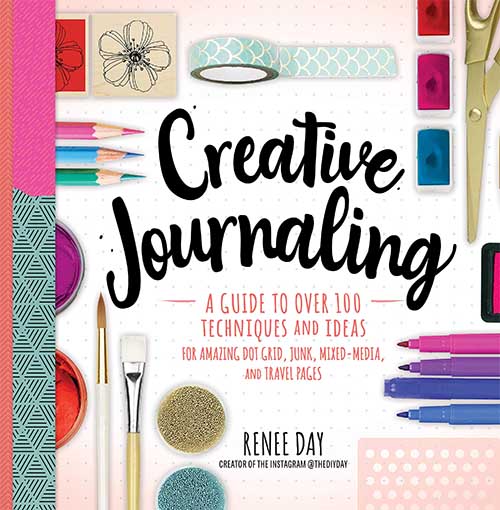 Creative Journaling
Spark your creativity and keep yourself organized with the beautiful pages and easy-to-follow instructions of Creative Journaling. With 52 projects, from simple tricks, like making your own washi tape, to more ambitious projects, like crafting a custom planner, you'll soon have the best-looking to-do list around.
---
Journal Me Organized
Journal Me Organized provides all the information you need to eliminate mental clutter, focus on goals, and enjoy a creative outlet. Learn how to first choose a notebook and then delve into the basics of cross-referencing to the intricacies of different types of journaling, planning, goal setting, and time management. Included are inspirational pages, clever ideas, and easy-to-follow instructions.
---
Creative Journaling Gift Ideas: Self-Guided Journals
Use these self-guided journals for gathering insight and self-reflection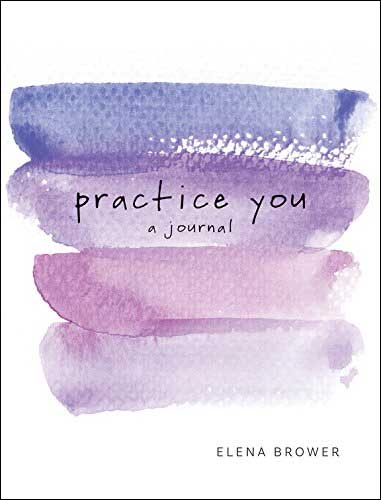 Practice You
Gather your own wisdom through writing, self-inquiry, and reflection. Practice You is a portable sacred sanctuary to record our flashes of insight, find our ground, create and clarify our goals, and bear witness to our own evolution.
---
Start Where You Are
Navigate the confusion and chaos of daily life with a simple reminder: that by taking the time to know ourselves and what those dreams are, we can appreciate the world around us and achieve our dreams.
---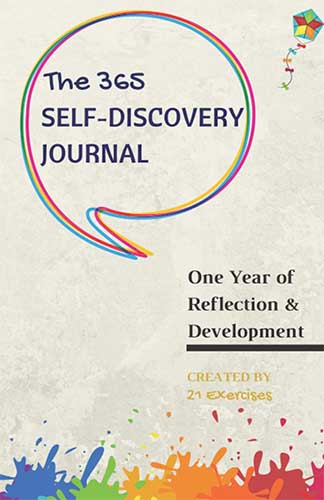 The 365 Self-Discovery Journal
Daily guided questions will safely help you to explore your next best version in relationships, wealth, freedom, health, career, and personal growth. With quotes to inspire you, this well-designed guided journal is the perfect buy for anyone who seeks an uplifting book for daily use.
---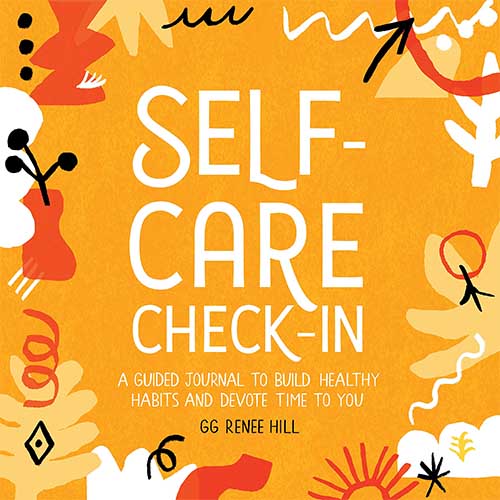 Self-Care Check-In
Actionable journal prompts and inspiring quotes guide you through thoughtful reflection, goal-setting, decision-making, and active planning. Identify unhelpful behavioral patterns along with positive creative impulses and discover how to make constructive adjustments in your life.
---
Creative Journaling Gift Ideas: Bookbinding
These tools and supplies will make your bookbinding projects easy and effortless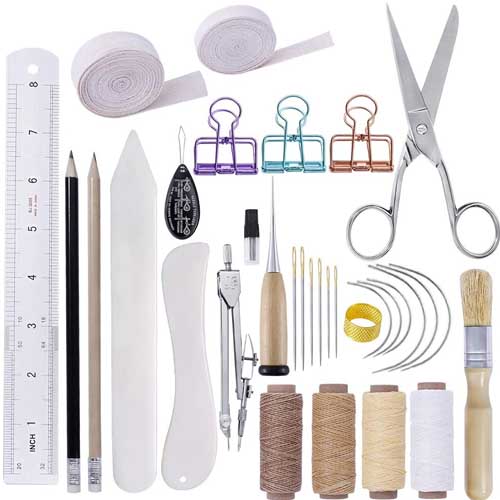 Bookbinding Kit
This kit includes everything you need to get started bookbinding.
---
The Cinch Book Binding Machine
With this easy-to-use book binding machine you can create unique journals and notebooks with wire coil spines in no time at all. You can easily punch up to 20 sheets of light-weight paper at a time, and then easily attach the wire coils through the holes.
---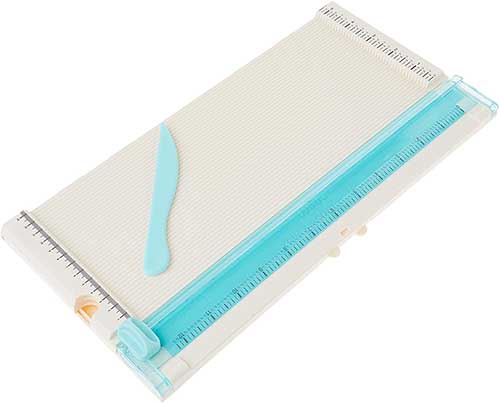 Paper Trimmer and Score Board
This paper trimmer and scoreboard will allow you to cut and trim your paper, as well as score it so it folds easily.
---

Bookbinding Guide
Everything you need to make custom saddle, coptic, and Japanese bound books.
---
Creative Journaling Gift Ideas: Paints & Inks
These paints and inks can be used in your art journal or other types of creative journals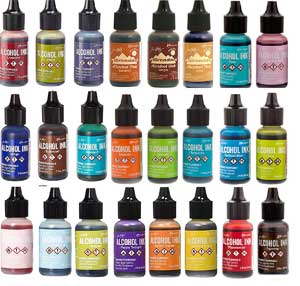 Alcohol Ink Set
This set of dye-based inks includes 24 different colors. The inks acid free, permanent, quick drying and transparent.
---
Golden Fluid Paint
Golden Fluid Acrylics are viscous, with high tinting strength, flexibility and durability on many surfaces. The paints are highly pigmented and a little goes a long way. These types of paints are ideal for spraying, brushing, or mixing with other Golden colors. This set incudes ten 1 ounce jars.
---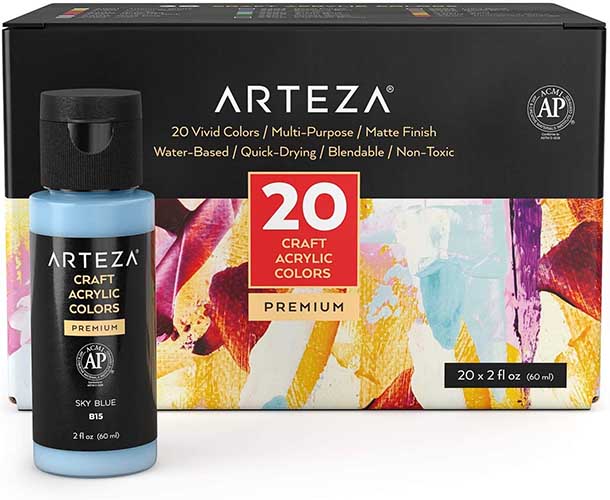 Acrylic Paint Set
This set of 20 multi-purpose matte acrylic paints is a great starter set and perfect for art and other creative projects.
---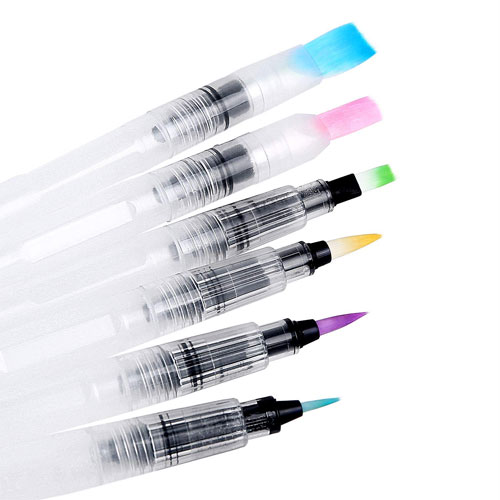 Water Brush Pen Set
Water brush pens are refillable multipurpose brushes that can be filled with water to blend watercolors or watercolor pencils, or fill them with colored inks and water soluble paints. To apply, simply press the sides of the barrel gently. This set includes 6 brushes in different sizes.
---
Creative Journaling Gift Ideas: Pens, Pencils & Markers
Using good quality pens, pencils and markers in your journaling practice will make your writing and drawing really stand out.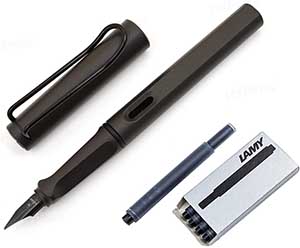 Lamy Safari Fountain Pen
There is something special about writing in your journal using a fountain pen, and this particular pen is affordable and perfect to get started learning how to use a fountain pen. Choose a medium nib for everyday use, or a fine nib for thinner lines if you prefer precise handwriting.
---
Pitt Artist Pens
Pitt Artist Pens are perfect for writing, outlining, and drawing in your journals. The ink is highly pigmented, permanent and waterproof which means you can paint over it without it running. The brush nib gives freedom to create versatile brush strokes of broad, medium or narrow width with an even application of color.
---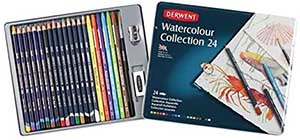 Derwent Watercolor Pencils
Derwent Watercolor Pencils offer the best of both worlds. This set includes color pencils that have a soft texture that's easy to blend and layer, and Inktense Pencils that are pigment intense for rich color and can be blended with a brush. These watercolor pencils provide pure, concentrated color that can be applied to paper using wet or dry techniques.
---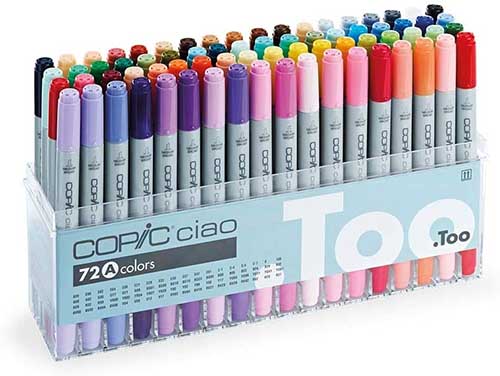 Copic Premium Artist Markers
Copic markers are preferred by ultra-blendable, low odor, alcohol based inks. Copic ink applies smoothly and is easy to blend. Unlike water-based inks which tend to pill and oversoak the paper while blending, Copics mix on the surface to deliver the wonderfully rich blends. With Copic markers you can refill the marker and replace any damaged nibs so your marker will last a lifetime.
---
Creative Journaling Gift Ideas: Ephemera
Creatively embellish your journals and planners with bits of ephemera such as clipart images, words and phrases
Vintage Ephemera
This pack of vintage ephemera is perfect for embellishing your junk journals and creative journals. The pack includes 50 pieces of cardstock die cuts in assorted colors and designs including clipart, titles and quotes.
---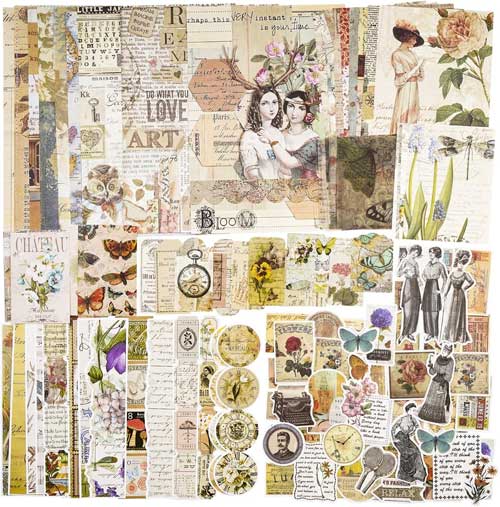 Vintage Scrapbook Accessories
These vintage scrapbook diecuts are made from cardstock. They come in a variety of sizes and have a retro style with a vintage feel. They are perfect for all your creative journaling and scrapbooking.
---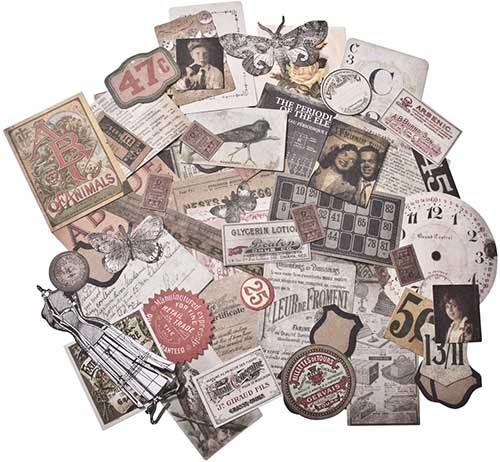 Tim Holz Thrift Shop Ephemera Pack
This eclectic collection of printed memorabilia contains 54 assorted pieces of varying colors and designs. This ephemera is constructed of heavy weight paper with a vintage thrift store theme. The pieces range in size from 1″ to 7″ in height.
---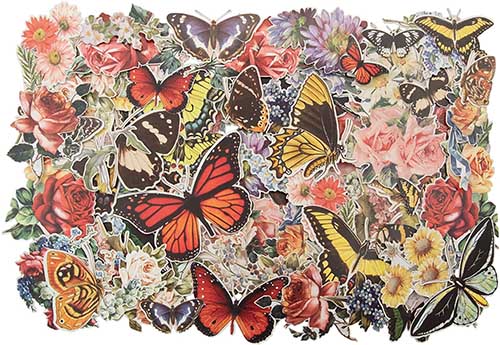 Botanical Ephemera
This curated collection of salvaged elements includes 83 die-cut pieces including animals, phrases and flowers. This ephemera can be used with paints and inks, and is ideal for layering and embellishing all your creative journals.
---
Creative Journaling Gift Ideas: Mixed Media
Washi paper is perfect for embellishing all your creative journals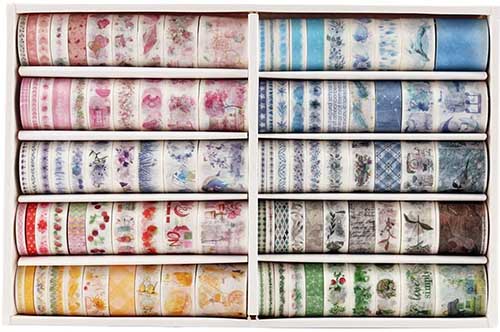 Washi Tape Set in Six Sizes
This set of washi tape comes with 100 rolls in 6 different sizes and is perfect to use in your journals, planners and other papercraft projects. The washi tape can be easily torn by hand, will stick to most clean surfaces, and can be removed without leaving any sticky residue.
---
Washi Tape Dispenser
Store all your washi tape in this handy dispenser. This pack includes four dispensers that can be stacked for space-saving convenience.
---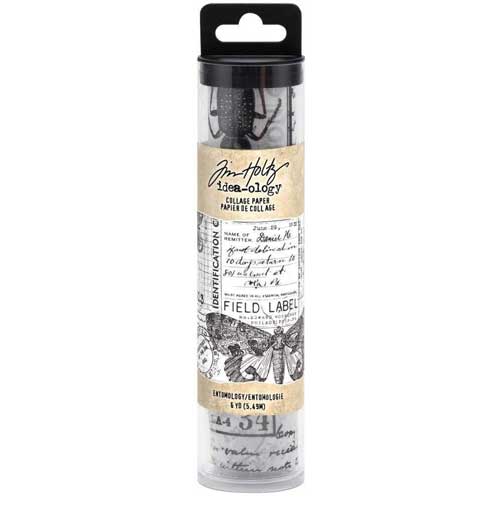 Collage Tissue Paper
These four rolls of transparent tissue paper feature vintage-style imagery and are ideal for collage art, or adding layers of texture to your art journals or other creative journals.
---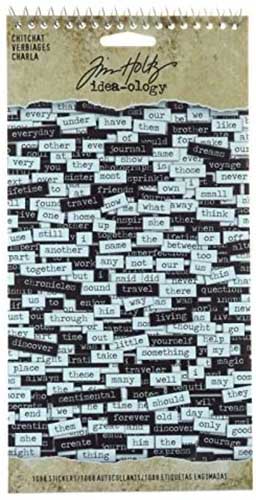 Tim Holtz Chitchat Word Stickers
Packaged in a convenient spiral-bound pad, this booklet includes 1,088 black and white word stickers. These words and phrases can be used in your junk journals, creative journals, scrapbook pages and mixed media projects. The words can be used individually, or stacked together to tell the perfect story.
---
Creative Journaling Gift Ideas: Printers
Choose the ideal printer for printing out printables for your creative journals.
You can learn more about printing your printables here.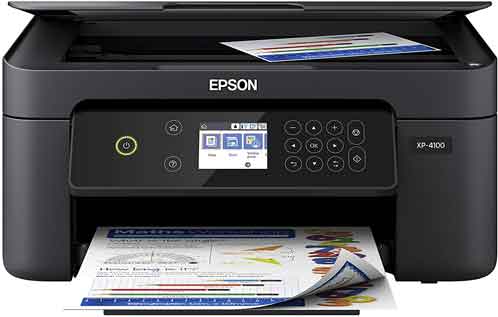 Epson XP-4100 Inkjet Printer
This Epson XP-4100 inkjet printer is an affordable basic home inkjet printer with copier and scanner. It produces excellent photo-quality prints.
---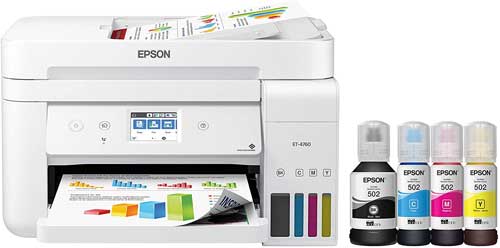 Epson EcoTank ET-2760
An alternative to the standard home inkjet printer is this inkjet printer with eco-tanks which uses large tanks to store the ink. Instead of using ink cartridges, ink is purchased in bottles and poured into the tanks, which ultimately makes the cost of ink less expensive.
---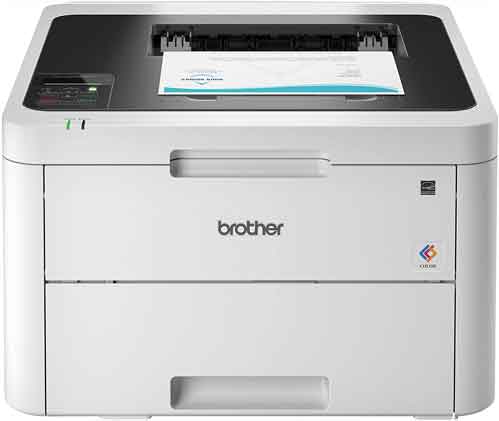 Brother HL-L3230CDW Laser Printer
This Brother HL-L3230CDW Laser Printer is an economical color laser printer. It's worth noting that laser prints are quite good but they are not photo-quality, but they are more economical than inkjet printers and are ideal for printing quantity over quality.
---
Save this pin to your favorite Pinterest board!