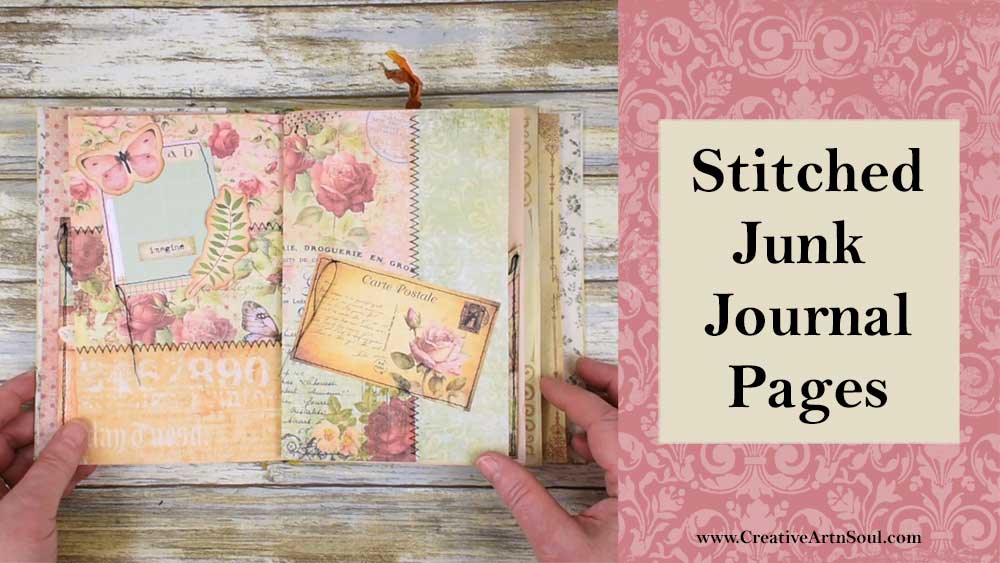 Discover how easy, fun and creative is to make stitched junk journal pages.
If you're looking to add a unique and personal touch to your junk journal pages, try adding some machine stitching. Adding machine stitching to your junk journal pages is a very creative way to embellish your junk journals and offers both a visual and tactile element that enhances the pages.
Although straight stitch and zig-zag stitch are ideal for sewing on paper, sewing machines come with a wide range of functional as well as decorative stitches to choose from. If you're not sure if a particular stitch is suitable for sewing on paper, do a test first on a sample piece of paper before you sew in your journal.
And don't be afraid to get creative! You can also incorporate other elements like fabric scraps, lace trimmings, or ribbons into your machine stitched junk journal pages for a truly unique look. Take some time to experiment with different techniques and stitches until you find what works best for you.
How to Make Stitched Junk Journal Pages
In this tutorial, discover how fun and easy it is to make machine stitched junk journal pages. These stitched junk journal pages are easy to make for any type of junk journal – even journals with stitched in pages – because the stitched segments are made separately and then glued onto the page.
Supplies
To make these particular stitched pages I'm using the printable papers that are included in this month's Junk Journal Printables Club kit, but you could use any other type of printable papers or even scrapbook papers.
I'm using my large no sew junk journal with removable pages, but you can easily adapt the techniques to work with any type of junk journal.
If your junk journal has pages that are stitched in, you can still easily turn them into embellished stitched pages, because these stitched pages are made separately and then glued onto the journal page.
To begin, first measure the page in your journal where you're going to add some stitched elements.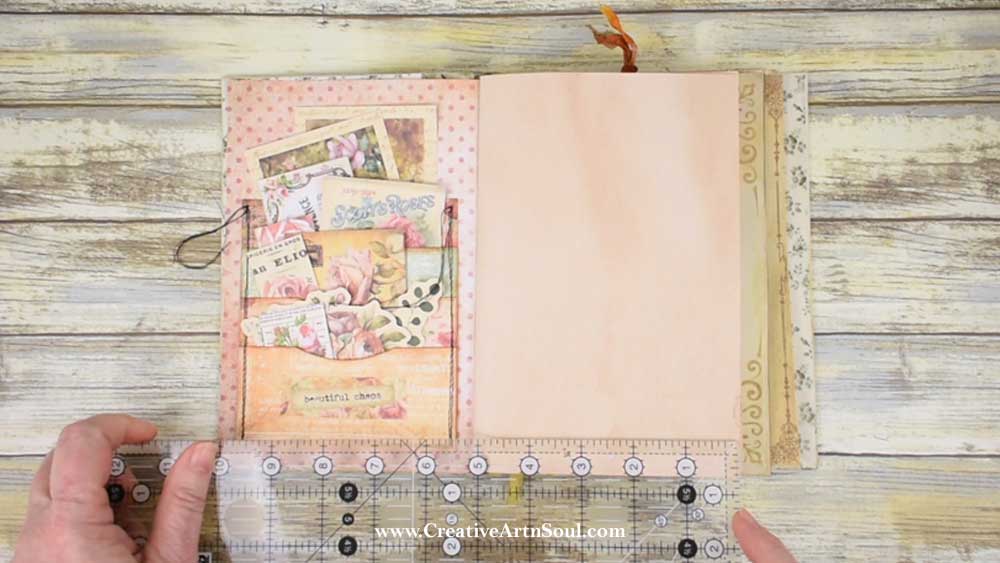 Once you have an idea of the size of your page, pull out a few sheets of printable papers or scrapbook papers, and start playing around with a page design.
Use a combination of different patterns and colors, and lay the papers out so that the finished design is large enough to cover the entire journal page.
I'm opting for simplicity and using only three different papers in a simple design, however you could use more if you wanted to.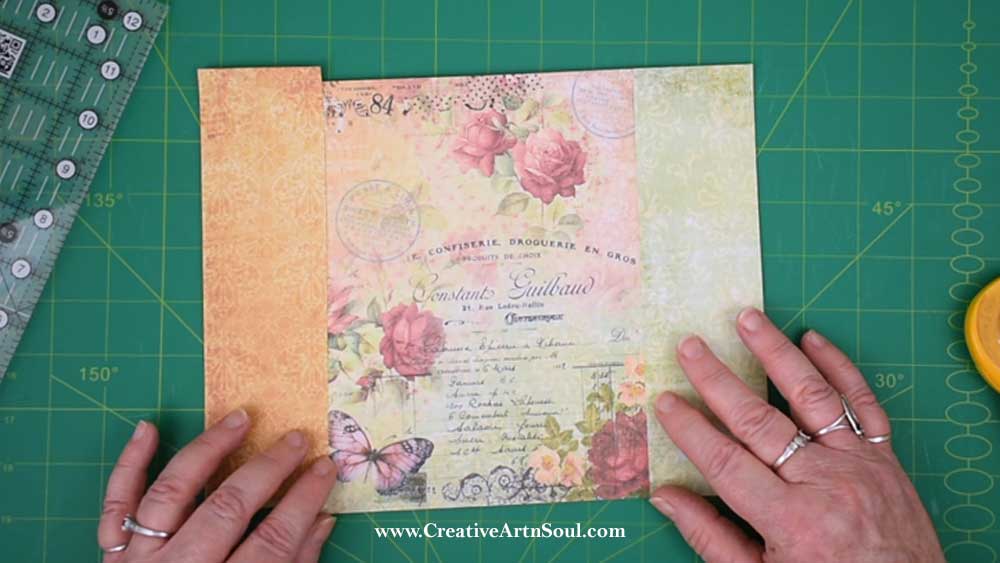 Once the design is laid out, attach the papers with paperclips or a dab of gluestick to hold everything in place which you sew the pieces together on your sewing machine.
I've sewn these pieces together using a zigzag stitch in black thread. I like the look of the black thread because it stands out more than white thread does. However you could use a different stitch and different color thread.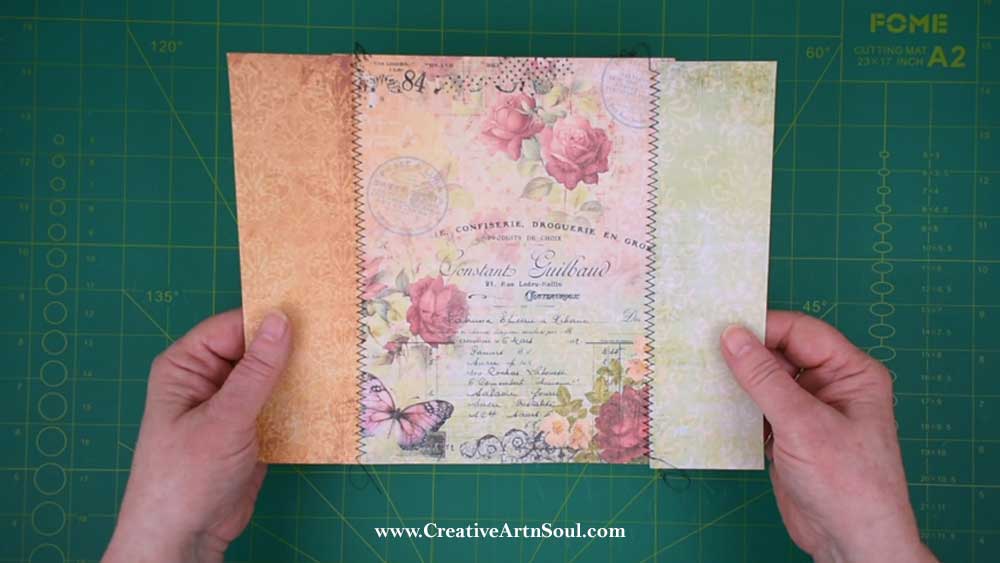 I'm also going to add a couple of pieces of postcard ephemera and stitch them on as well. I've stitched the postcards on using a straight stitch so that the stitching doesn't all look the same.
Before you glue the stitched page onto the journal page and trim away the edges, first make sure that the ends of the stitching doesn't get cut off in case it comes loose from the page. So pull out a few stitches if necessary, then tie them off on the underside.
Once the stitches are tied off, apply some glue to the underside of the stitched page. Make sure the entire underside is coated in glue to ensure that after you press it onto the journal page there aren't any bubbles, and it won't come loose.
Press the stitched page onto the journal page.
Trim away the excess from around the edges. If you're gluing onto a journal page that's stitched into your journal, use a pair of scissors to cut away the excess paper around the edges.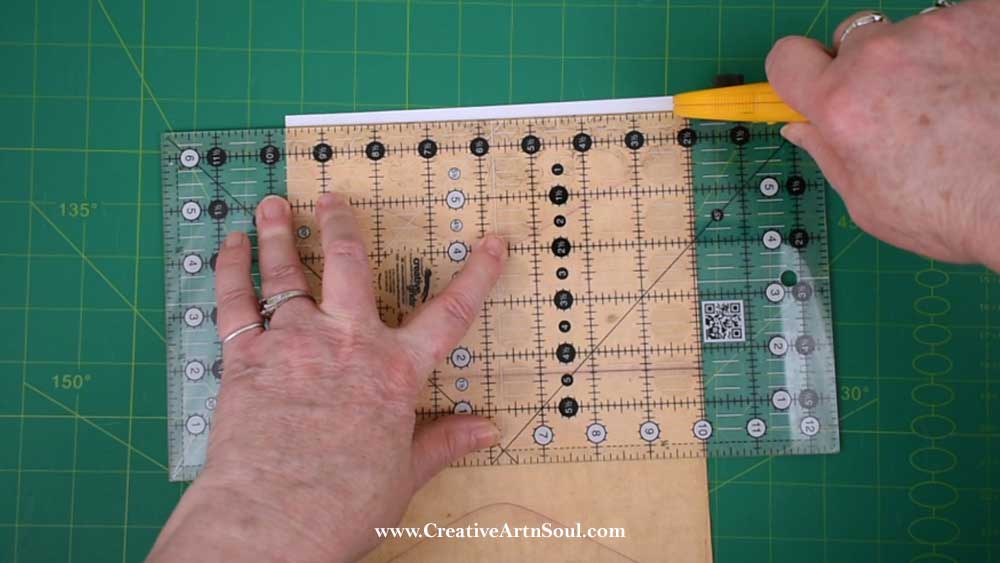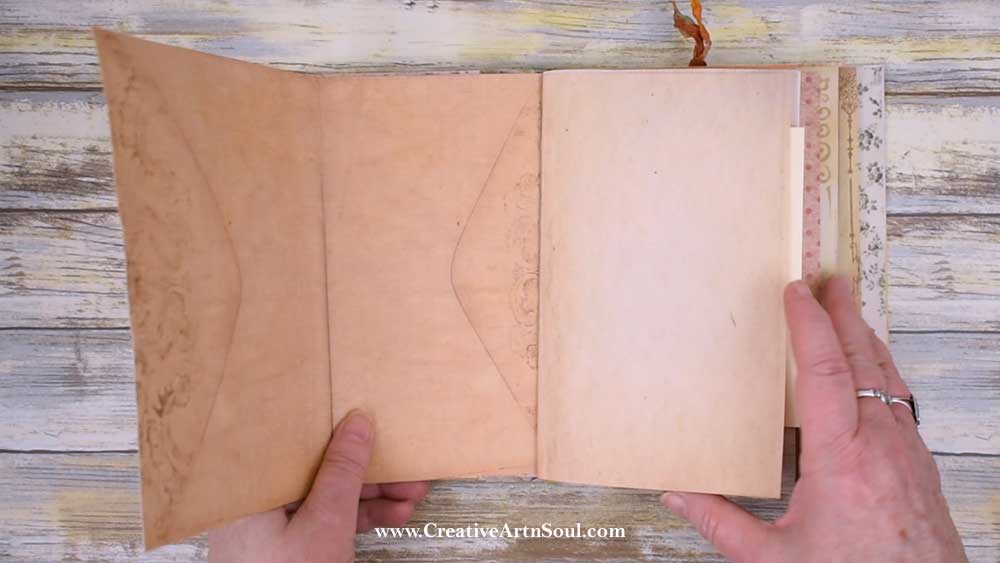 Save this pin to your favorite Pinterest board!