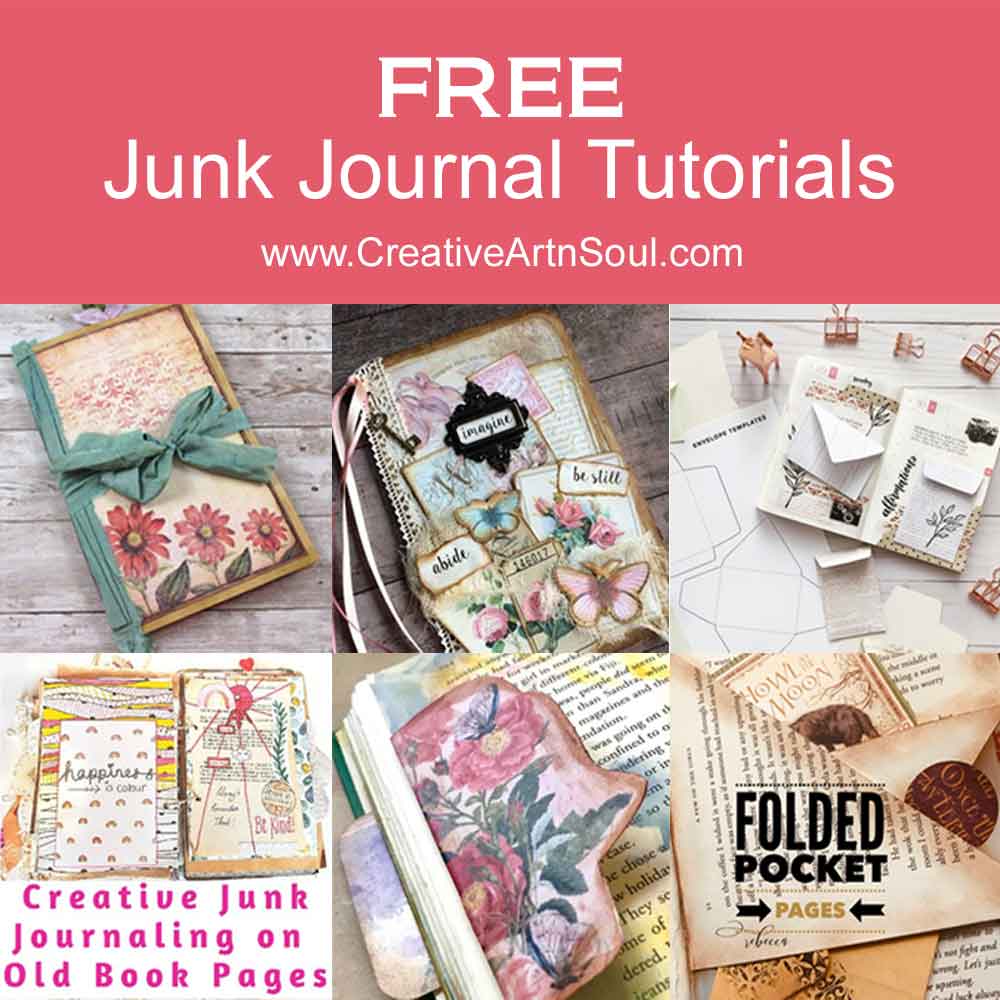 These free junk journal tutorials are guaranteed to inspire you to learn new and creative junk journaling techniques.
If you love to make junk journals, then I'm sure you're always searching for new and fresh inspiration to make your journals interesting and unique. In this collection of free junk journal tutorials which have been sourced from around the internet, you're sure to find fresh creative inspiration.
New to Junk Journals?
If you're new to junk journals though and not sure how to get started making one, sign up for my free class "Make a Printable Junk Journal" where you can learn the basics of making a junk journal using printables.
Once you've got the basics mastered, you can then begin adding your own personal touches by trying out some of the techniques listed in the free junk journal tutorials directory below.
Take your journaling journey even further with the junk journal printables club, or browse the creative junk journal printables that can be found here in my online store.
What is a Junk Journal?
Junk journals can be used in many different ways for many different purposes. There is no "one size fits all" definition for what a junk journal really is.
The only thing that junk journals really have in common is that they are made using a combination of different types of pages such as
There is no right or wrong way to make a junk journal which makes it a very creative process. You get to make a junk journal that reflects your personality.
My personal favorite types of junk journals are ones that have a theme or tell a story. These types of journals are fun and creative to make using printable journal kits that are designed using a theme.
Other types of junk journals can be more practical, like this creative ideas junk journal for capturing your creative ideas. Or even an everyday junk journal which can be used as a memory journal.
Whichever way you intend to use your junk journal I'm sure you'll agree that they're fun and very creative to make.
Free Junk Journal Tutorials
For even more creative junk journal tutorials, visit my Youtube Channel
Explore These Creative Junk Journal Resources
Save this pin to your favorite Pinterest board!