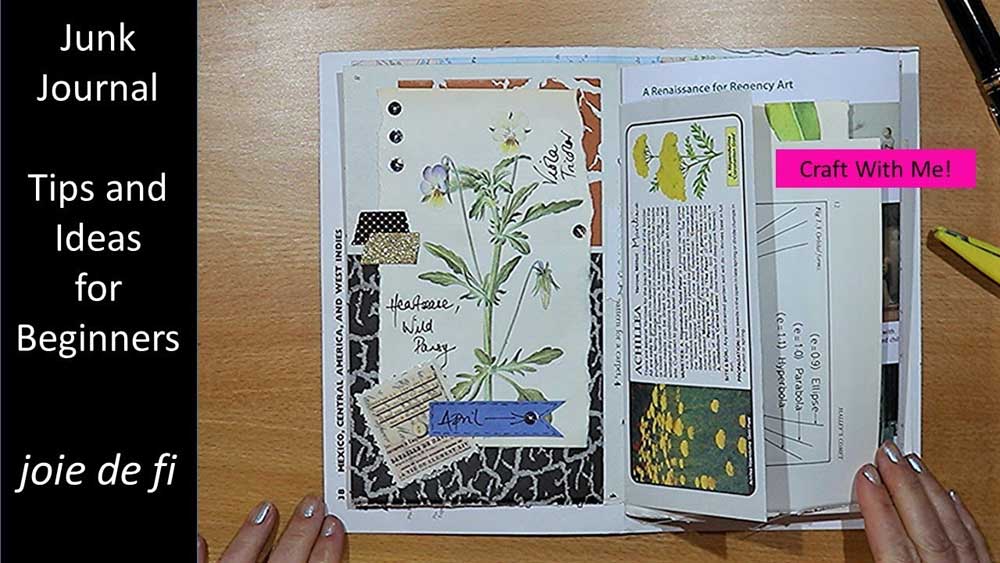 In this video you'll discover beginner tips and ideas for junk journals that will elevate your journals and make them much more interesting.
These tips and ideas will help you to make the pages of your junk journals, creative journals and even art journals more interesting. "Joie de fi" explains simple and creative ways for embellishing journal pages and making collaged pages.
Tips include:
hunting through second hand stores for books with interesting images that can be used in your journals
using decorative edge scissors for trimming images
adding handwriting to make your pages personal
layering papers to create interesting collages
using washi tape to not only stick things down, but also to embellish pages
Plus lots more interesting ideas for infusing your journals with creativity.
Beginner Tips And Ideas For Junk Journals