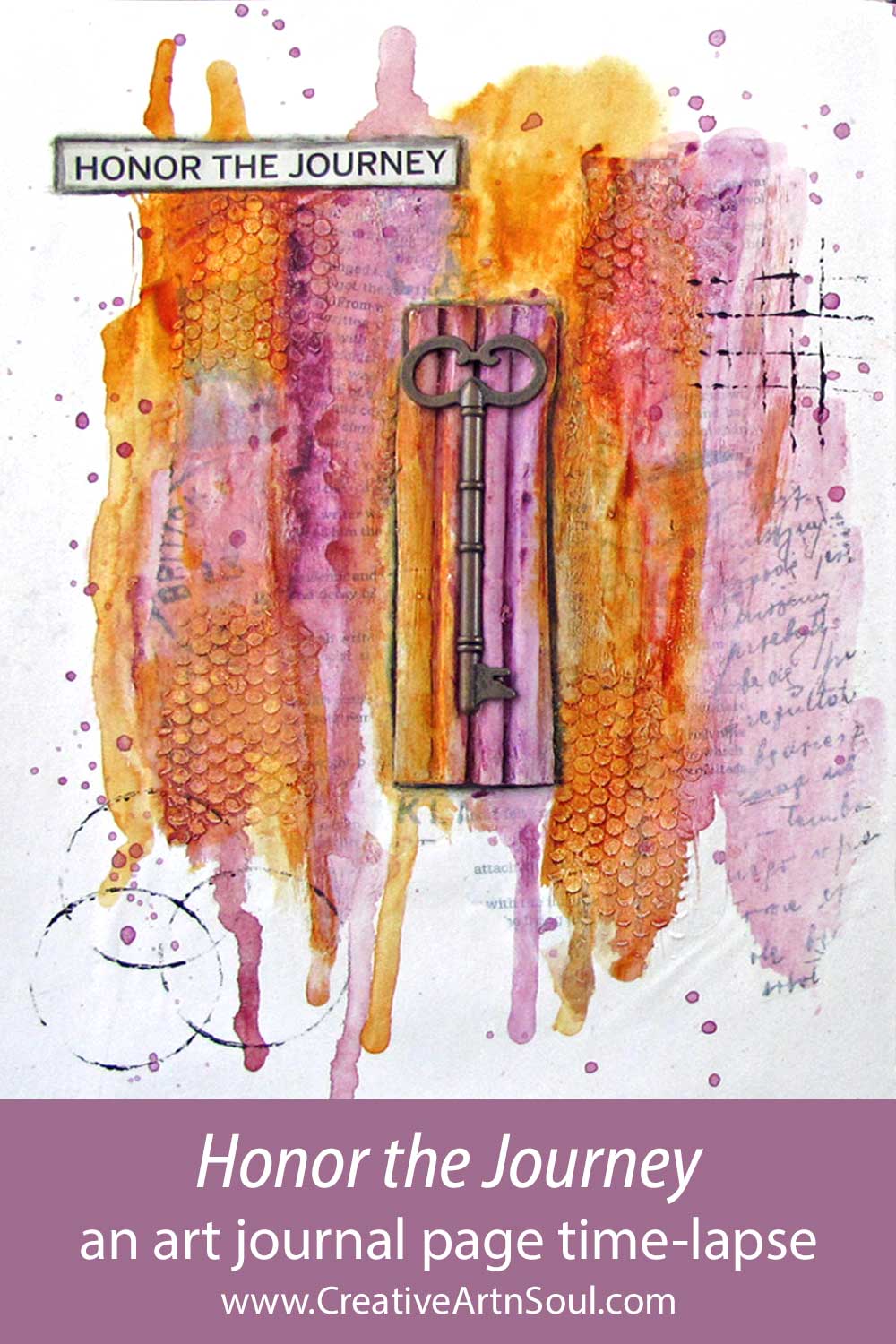 For this art journal page I chose to work with a butterfly because it's a symbol that appears often in my art, and for me represents the creative journey. I can think of nothing more creative than the journey the butterfly takes from caterpillar to chrysalis to beautiful butterfly, and the transforming process that occurs along the way.
For this particular creative journey in my art journal, I chose to work intuitively and explore techniques for using collaged papers, dimensional texture, and acrylic paints made to look like watercolors. I used Golden Fluid Acrylic Paints because they have a particularly strong pigment, even when watered down.
I was a little nervous about how this journal page would turn out, given that it looked quite messy at the beginning, but in the end I love the colors, and I like the way they blended with each other. Once dried, they do indeed look like watercolor. Overall I really like this journal page, and it definitely was quite a journey. Scroll to the end of the page for a time-lapse video.
>
Supplies & Resources
Art Journal Page Time-Lapse
Subscribe to my Youtube Channel and get notified when new videos are uploaded.
Save this pin to your favorite Pinterest board!