This particular art journal page didn't go as expected and I almost gave up on it. That little voice inside my head – the perfectionist – almost made me start over. However there were certain things I really liked about the page so I persevered and although it's not my favorite page, I learned a lot. And that's really what art journals are for – experimenting and playing and just enjoying the process – even if it does go completely wrong.
I really enjoyed the collage process and the texture it creates once you paint over it, however the original tissue paper butterflies that I pasted onto the page eventually disintegrated under all the painting so I decided to paint over them and then re-think the whole design. Painting over the tissue however created additional texture and I really liked the way it all crinkled up so I'll be doing using that technique again.
After adding more paint, the page was starting to look rather vintage in color, so I decided to move in that direction but I kept things simple because it was starting to look a little overworked. If you scroll to the end of the page, you can see how things progressed in the time-lapse video.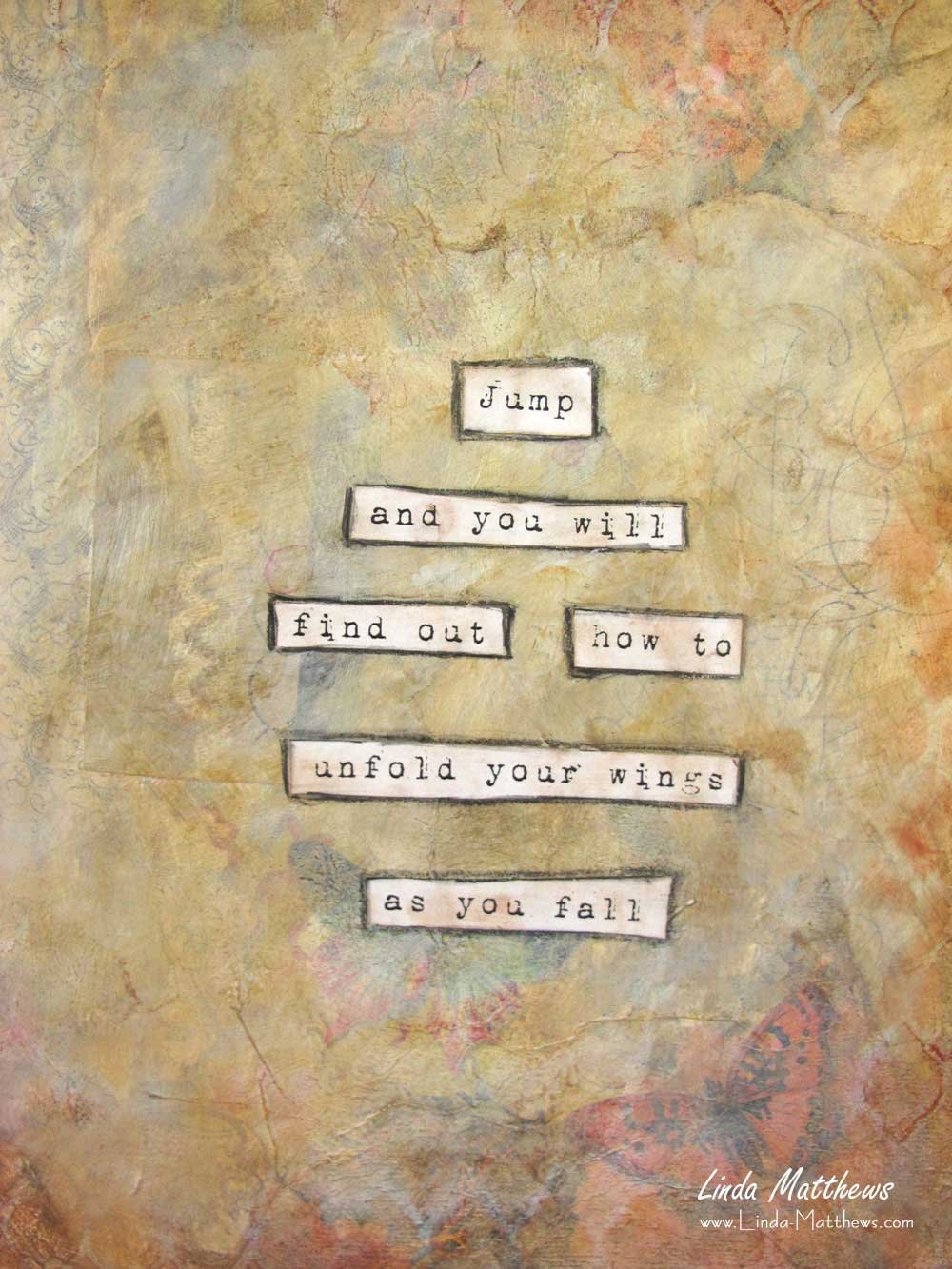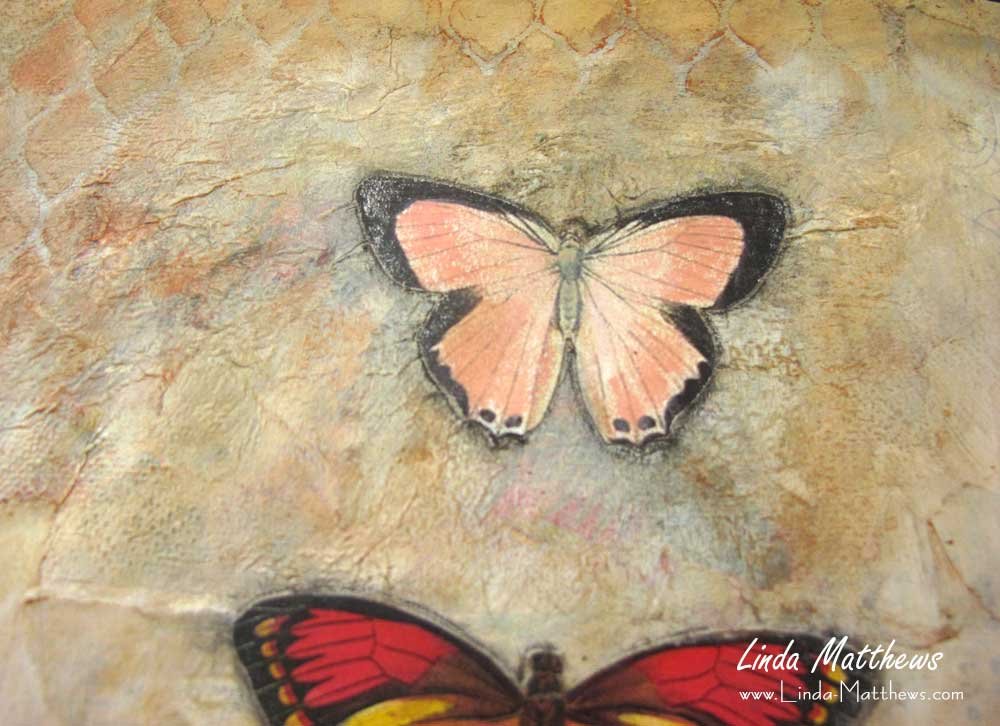 Supplies & Resources
Art Journal Page Time-Lapse
Subscribe to my Youtube Channel and get notified when new videos are uploaded.