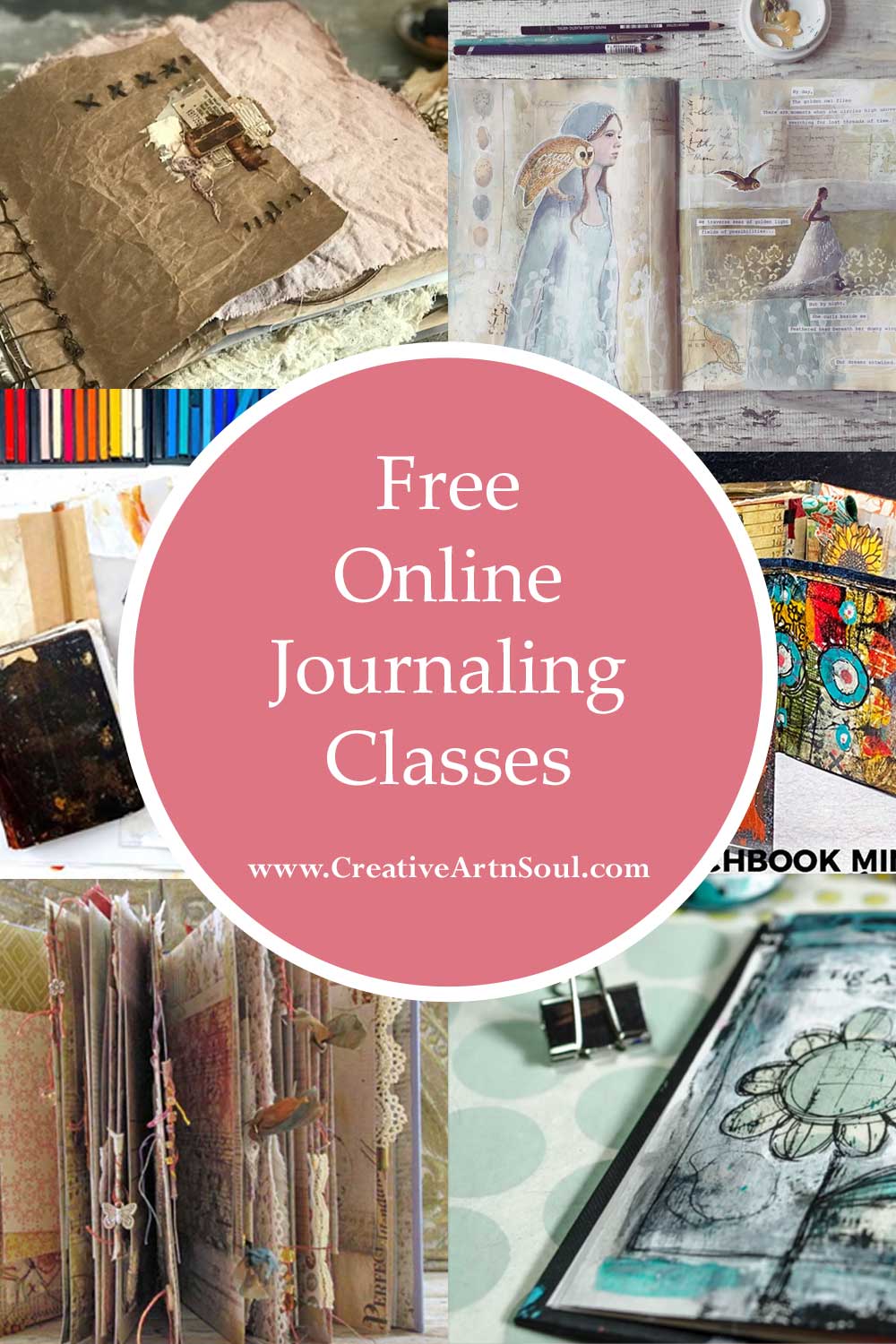 These creative and free online journaling classes are guaranteed to inspire!
Journaling is one of the most creative and useful personal development tools you can find and provides an outlet to deal with stress and anxiety in a healthy way. Using a journal you can process your emotions and feelings through writing or art-making – or a combination of both. You can practice new art techniques, and you can even keep a documented record of your life.
Journaling offers a creative outlet for everyone. You can use a writing journal to record your thoughts and feelings, you can express yourself artfully in a mixed media art journal using paints and stencils, and you can even put your sewing skills to the test when making stitched journals.
In this curated collection of creative and free online journaling classes, or free to watch with trial membership, I've scoured the internet to find quality classes that will inspire you. If you're new to journaling you're sure to find easy journaling classes or techniques to get you started, and if you're already experienced making and using creative journals, you're sure to find some new techniques to add to your toolbox.
Journaling Classes on CreativeBug + Special Offer
Classes offered by CreativeBug are also free to watch when you sign up for a very generous 2-month free trial. This means you can take your time and watch any of the classes that they have available during that period of time. CreativeBug has thousands of classes and add new classes every day. Plus membership is very reasonably priced so it's worth considering signing up.
If you do decide to sign up for membership, be sure to choose from one of these special deals so you get even better value. You can either get 2 months free plus 50% off for life which works out to only $4.95/month when you sign up using this special link. Or pay only $1.00 for your first month using this special link.
Totally Free Online Journaling Classes