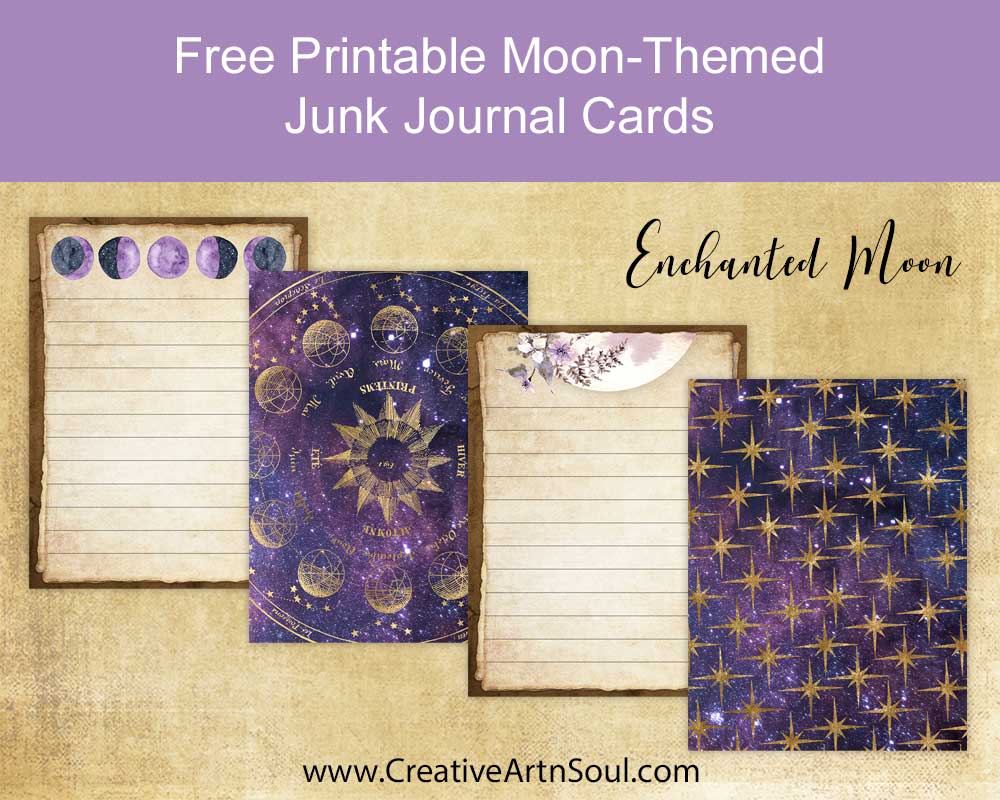 These free printable junk journal cards are perfect to use in all your junk journals and creative journals.
Included in this free printable set are four printable moon-themed junk journal cards. Designed with moon images and colors of the night sky, they can be used in all your junk journals, moon journals, and other types of creative journals.
Download the Free Printable
Moon-Themed Junk Journal Cards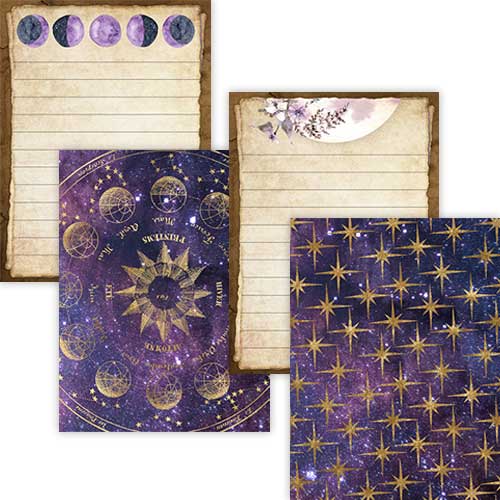 These free printables are a sampler set designed to coordinate with the Enchanted Moon Printable Journal.
This printable junk journal is available for purchase here in the online store, or you can grab it for free when you sign up for the Junk Journal Printables Club.
The Enchanted Moon printable journal kit is sized to finish at approximately 5.5″ x 8.5″ and includes 8 double journal pages, 5 pages of elements including pockets, envelopes, journal cards etc, plus 8 moon phase cards.
The printable journal is created using moon images and colors of the night sky.
Use this kit to make your own junk journal, or incorporate the pages into other journals. This kit can also be used for altered books, printable note paper, scrapbooking paper, journal pages, and other types of papercraft.
Save this pin to your favorite Pinterest board!