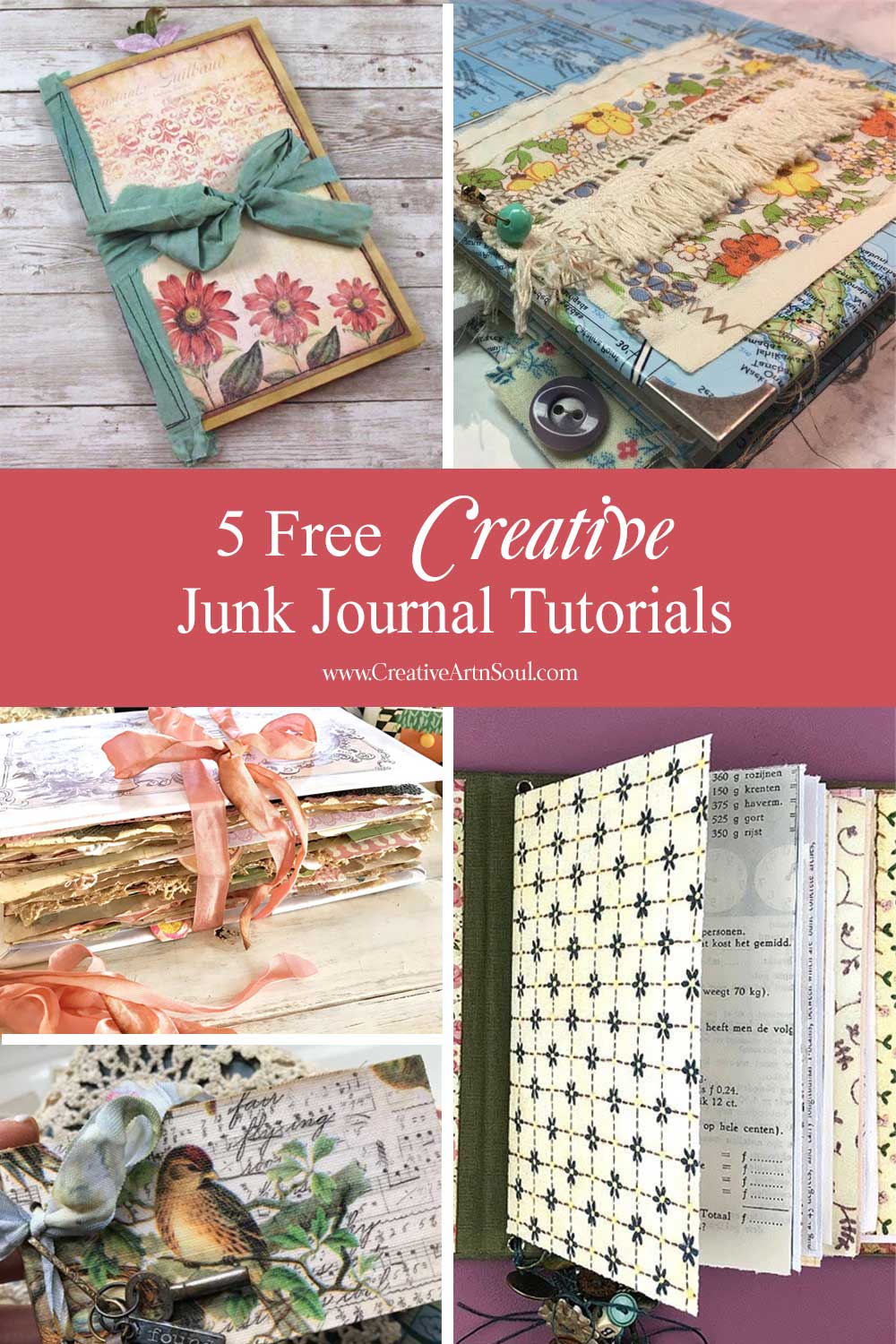 These junk journal tutorials are filled with creative inspiration and techniques designed to inspire you.
Junk journals are a fun and creative way to make unique handmade books using a combination of different types of papers such as recycled papers, scrapbook papers, collage papers, printables, found papers and other types of paper ephemera.
Junk journals can be used in all sorts of different ways. They can be functional and used as a creative way to record your daily events and memories much like a regular journal but with pictures and words. You could also make them using fabric, stitch and lace which is my personal addiction. Or they can simply be a way to express yourself creativity by using up unwanted papers and ephemera to create a unique journal or artist book.
There's no right or wrong way to make a junk journal. You can make your own rules a you go along. However it's always great to have some inspiration and direction, particularly if you've never made a junk journal before.
These creative junk journal tutorials each show you how to make a different type of junk journal. The tutorials are sure to inspire and encourage you on your creative journalmaking journey.
Free Creative Junk Journal Tutorials
Make Your Own Junk Journal Free Online Course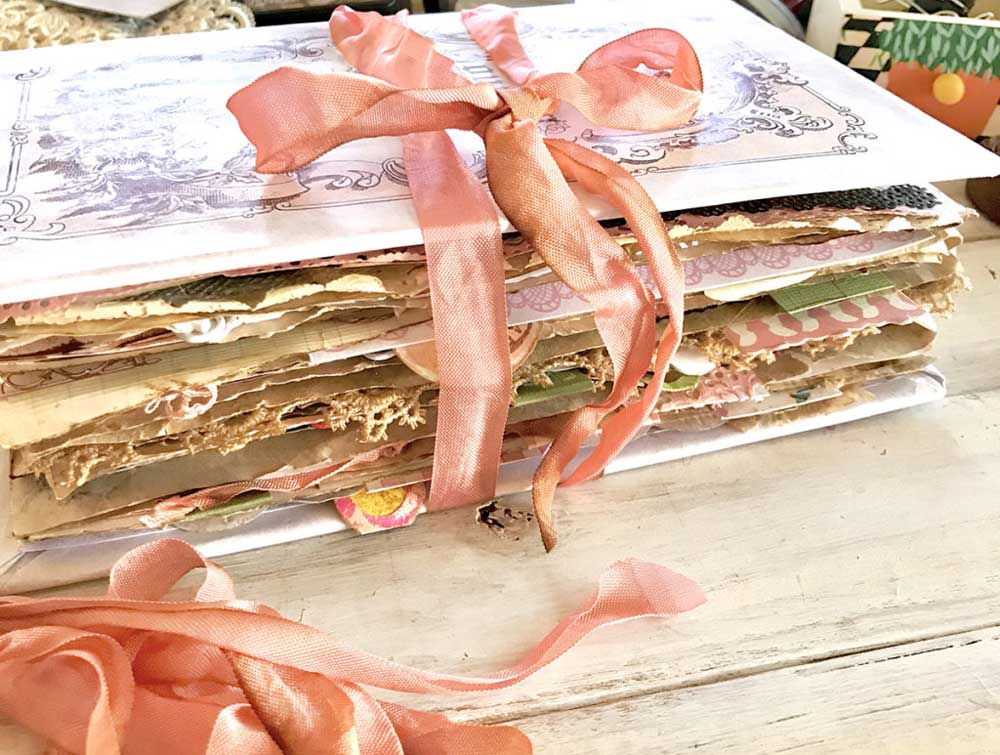 In this junk journal tutorial, the Graphics Fairy presents an indepth eight-part tutorial. This tutorial takes you step-by-step how to make a Parisian themed vintage style junk journal filled with embellished pages.
Using a book to make the cover, you'll learn how to make your papers and fabrics look vintage. You'll also discover many other techniques that go into making a beautiful junk journal.
You can find the tutorial here >>
How to Make an Easy Junk Journal From Start to Finish
In this video tutorial by Liz For A Day, learn how to make a junk journal using mixed papers with a hard cover made from a book. This junk journal tutorial is perfect for beginners and is a fun and easy way to get started with junk journals.
Mini Junk Journal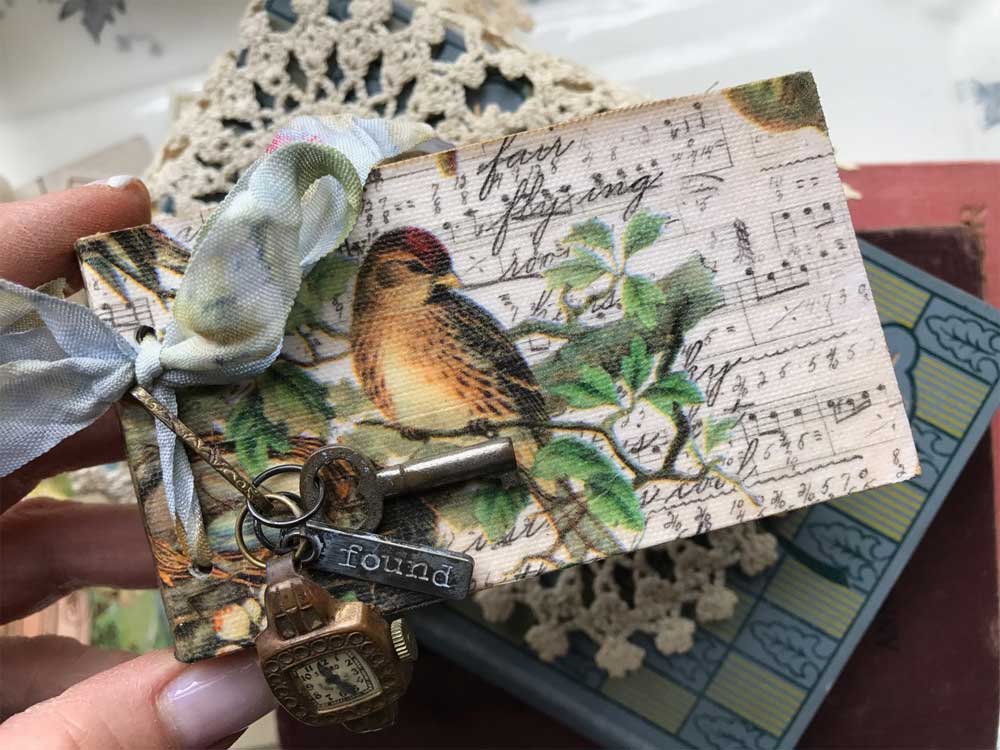 Mini junk journals are so cute and fun to make. They are perfect for using up all those wee paper and fabric scraps that you've collected over time. In this tutorial you'll discover how to assemble a mini journal with frames made with the Sizzix Tim Holtz Thinlits Pocket Frame Die Set. If you don't have a Sizzix machine, you could also cut and assemble your own handmade frames out of cardstock.
You can find the tutorial here >>
No Sew DIY Junk Journal
No sew journals are quick and easy to make and you don't have to have any special skills to put them together. However they can sometimes look a little uninspiring. In this video tutorial from 49dragonflies, you'll learn a creative and easy binding method for a no sew junk journal that looks just perfect!
How to Make a Printable Junk Journal + Free Printable Journal Kit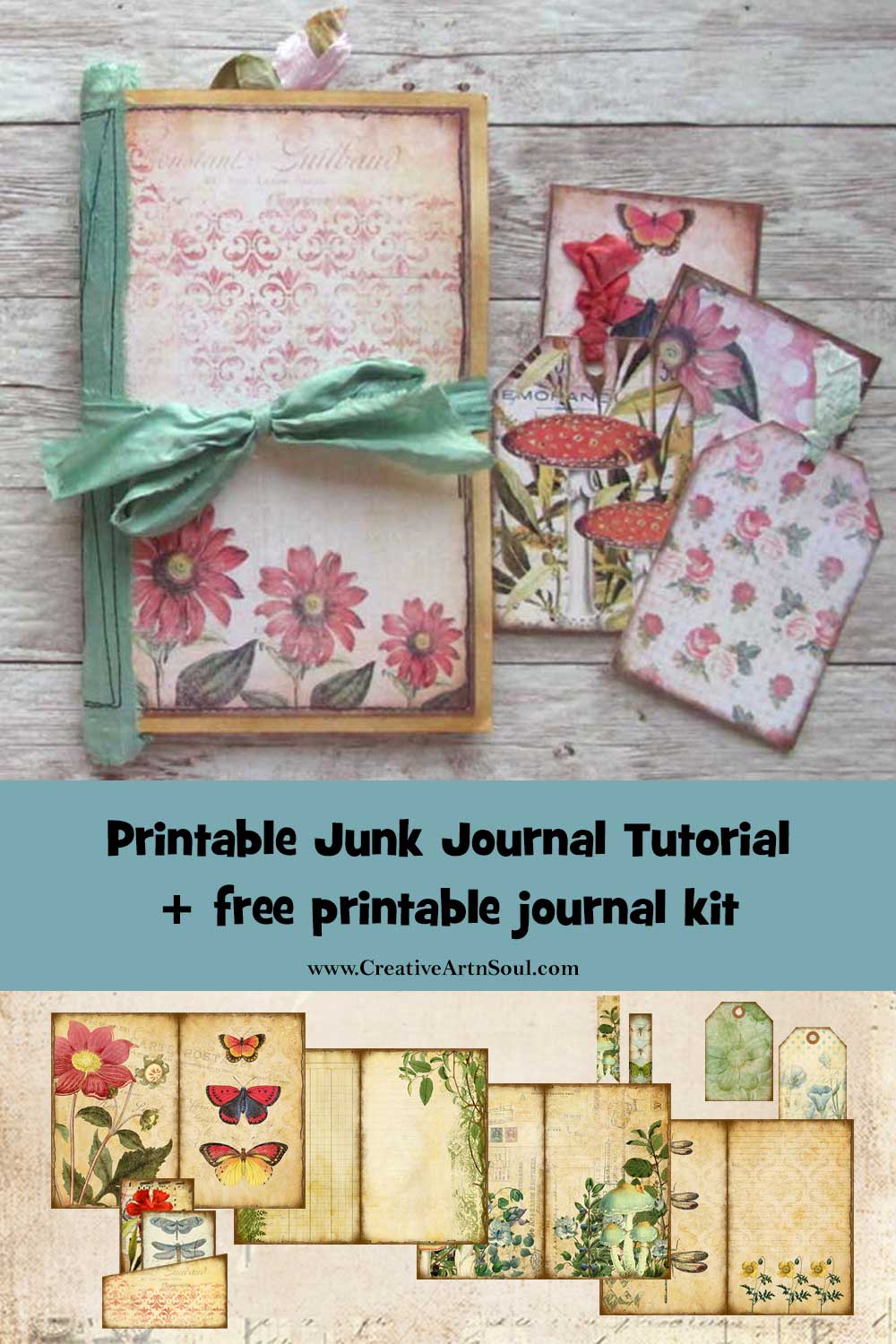 Finally, my own junk journal video tutorial showing you how to make an easy junk journal using printables. I've even included a free printable journal kit that you can download and use to get started making your journal.
You can find the tutorial here >>
Discover More Creative Junk Journal Resources