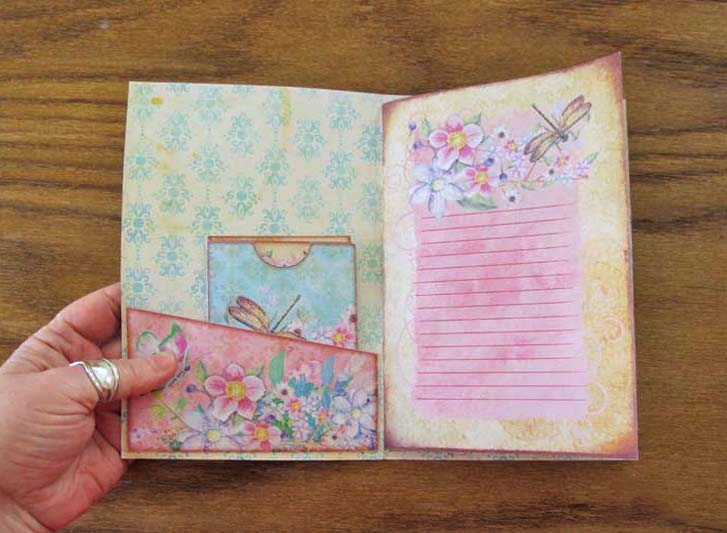 In this tutorial I'm showing you how to make a basic printable journal using the Taking Flight Printable JournalNotes Kit which you can find here in my online store.
If making a printable journal with lots of pages you may need to make a cover that has a wide spine. You can find a tutorial here.
Basic Tutorial for a Small Writing Journal
Print out the pages of your Printable Journal, and trim to size. Fold in half and crease with a paper creasing tool.
Recommended Papers
Use 110lb cardstock for the cover, and 24lb copy paper (or around that thickness) for the pages. Thin copy paper is not suitable as the printed colors and writing will be visible on the other side.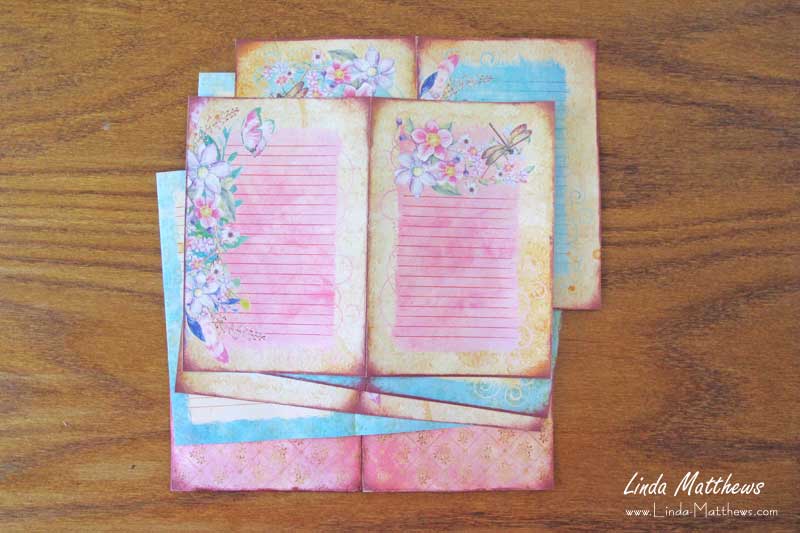 Assemble the pages with the cover on the outside and secure with binder clips.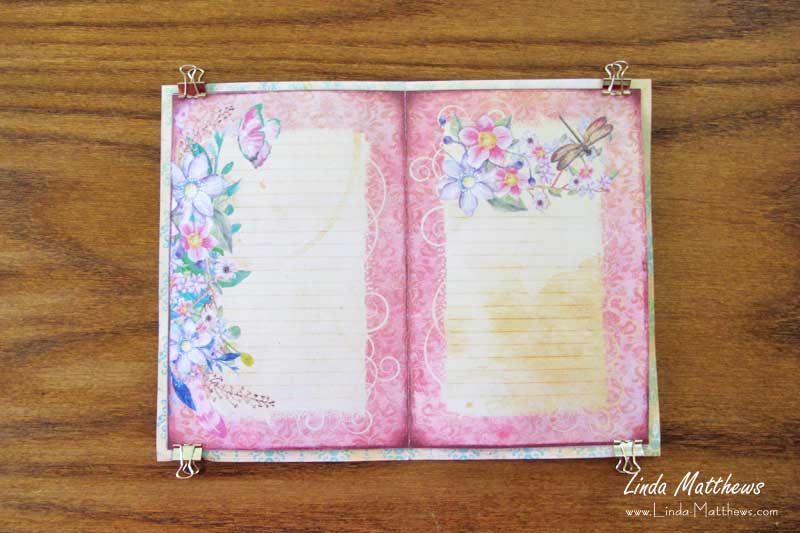 Staple the pages together using a long reach stapler.
Now the fun begins!
You can use the included pockets, envelopes and cut-out embellishments in any way you like. Here are some suggestions.
Add pockets to the inside of the front cover to hold journal cards.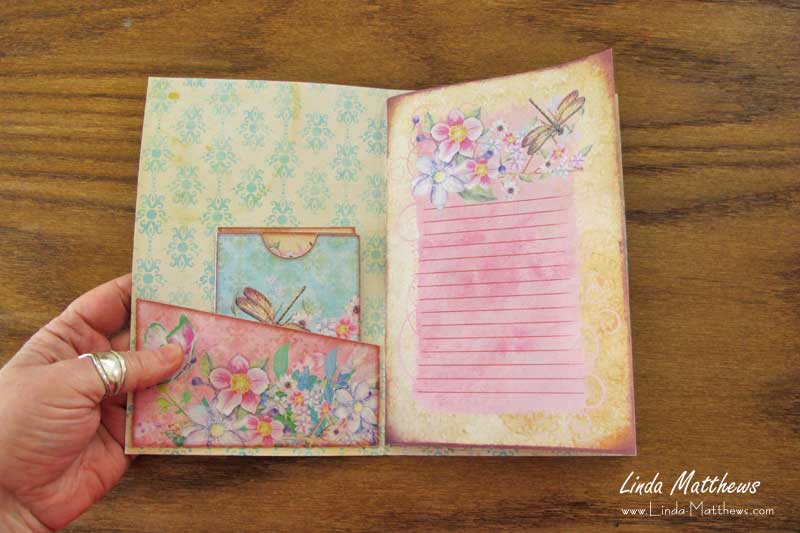 Mix and match the pages to create an interesting layout.
I glued a cut-out button to the top and turned the two book spines into bookmarks.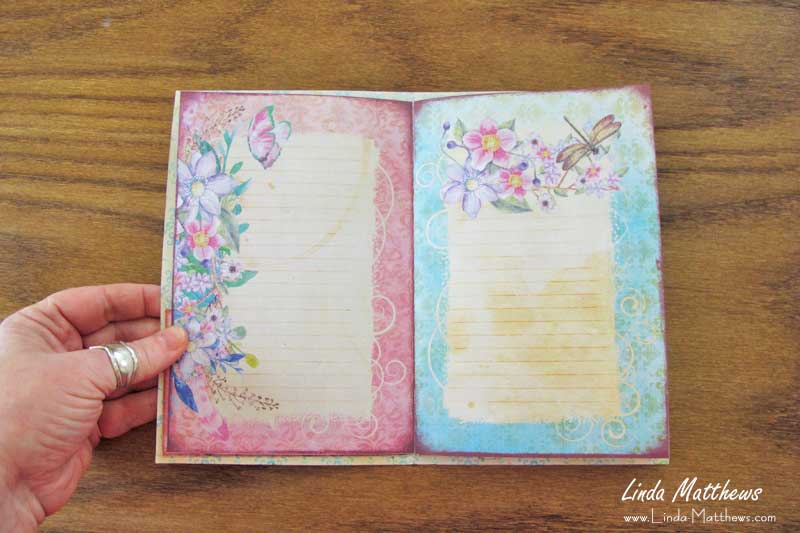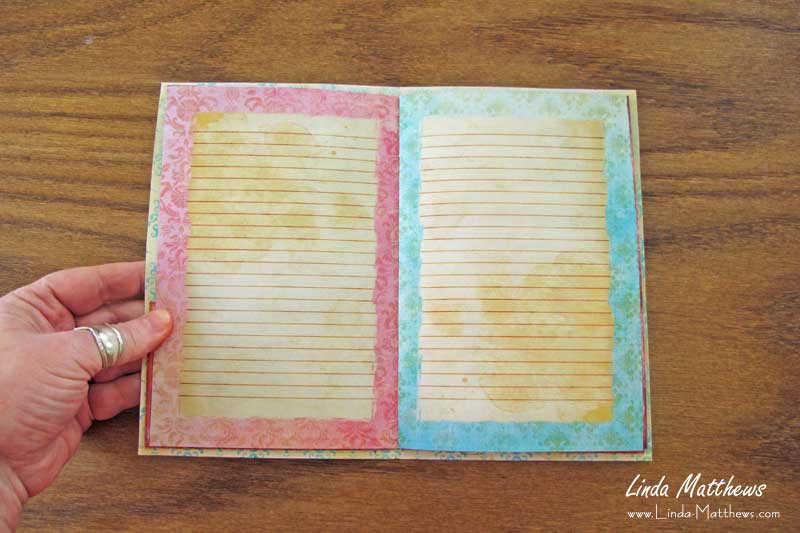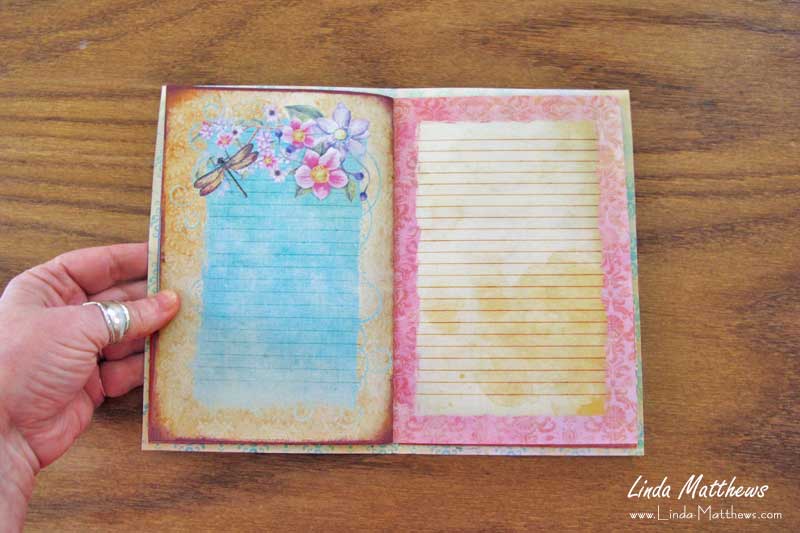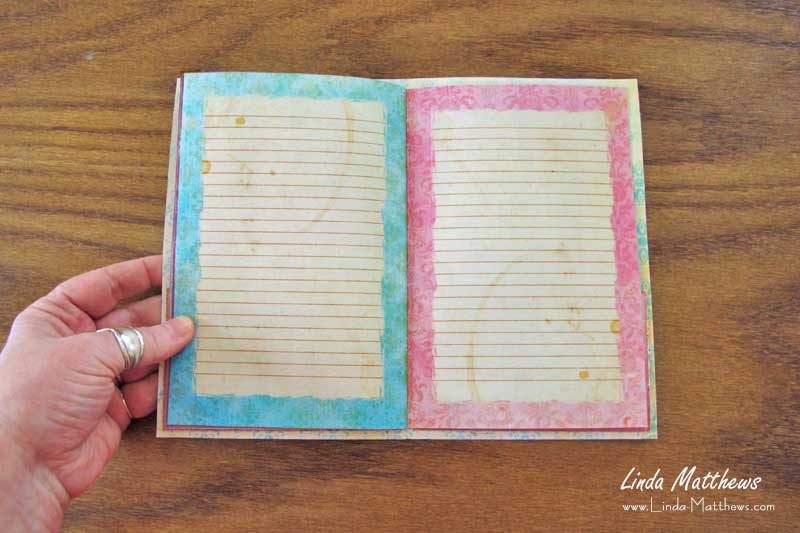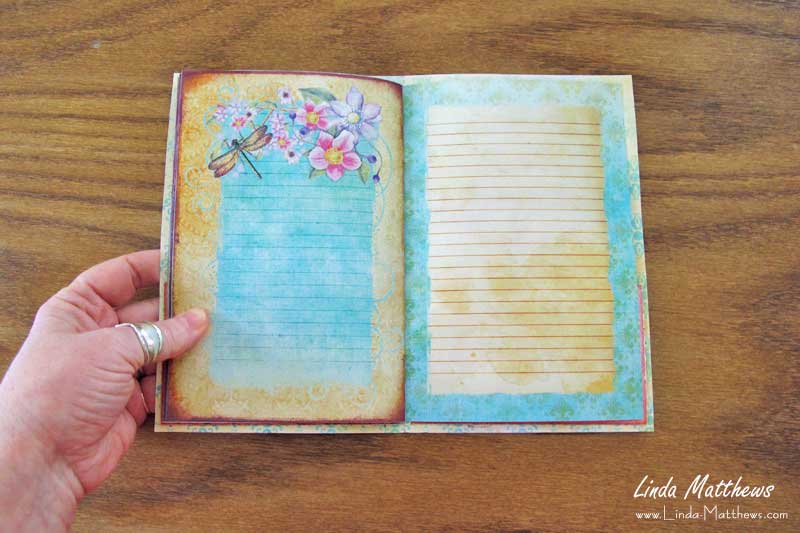 The end.