In this tutorial I'm showing you how to make a printable traveler's notebook inserts using the Creative Artistry Printable Traveler's Notebook Inserts which you can find here in my online store. You can find a free tutorial showing you how to make a traveler's notebook cover here on my website.
How to Assemble the Printable Traveler's Notebook Inserts
You can find a list of supplies and resources here.
To begin, print the insert covers onto a good quality cardstock.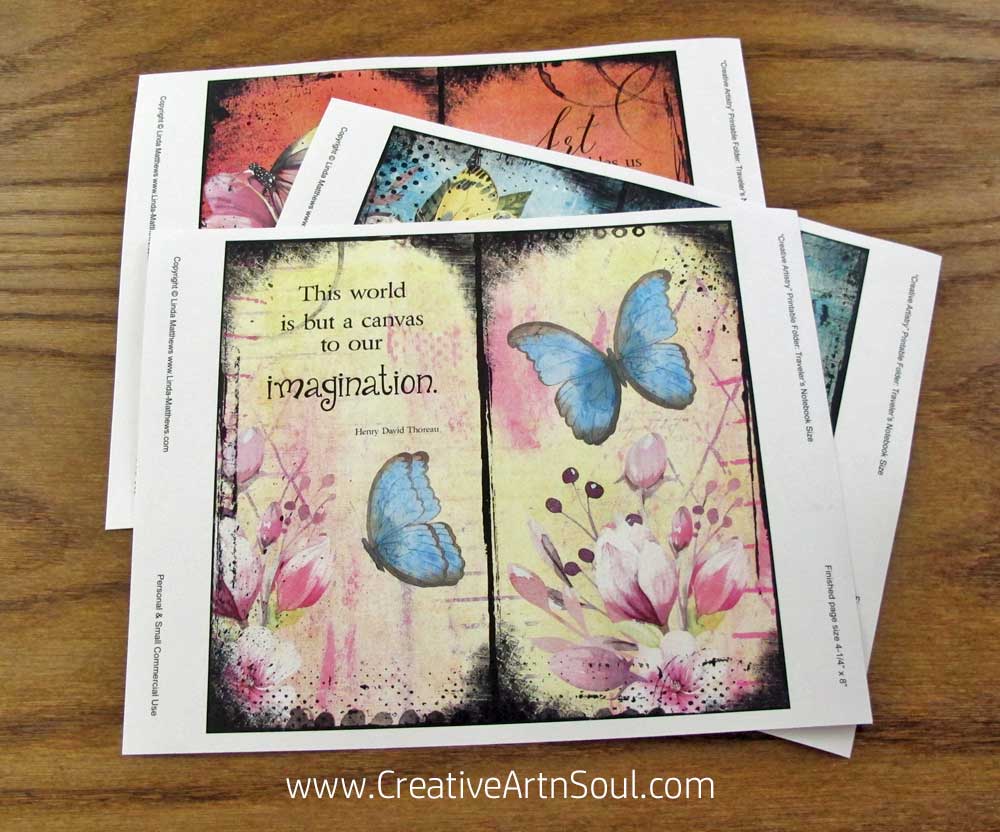 If a backing design in included with your purchase, you can print the backing design on the other side or simply leave it white.
Trim the covers to size at 8-1/2″ wide x 8″ high.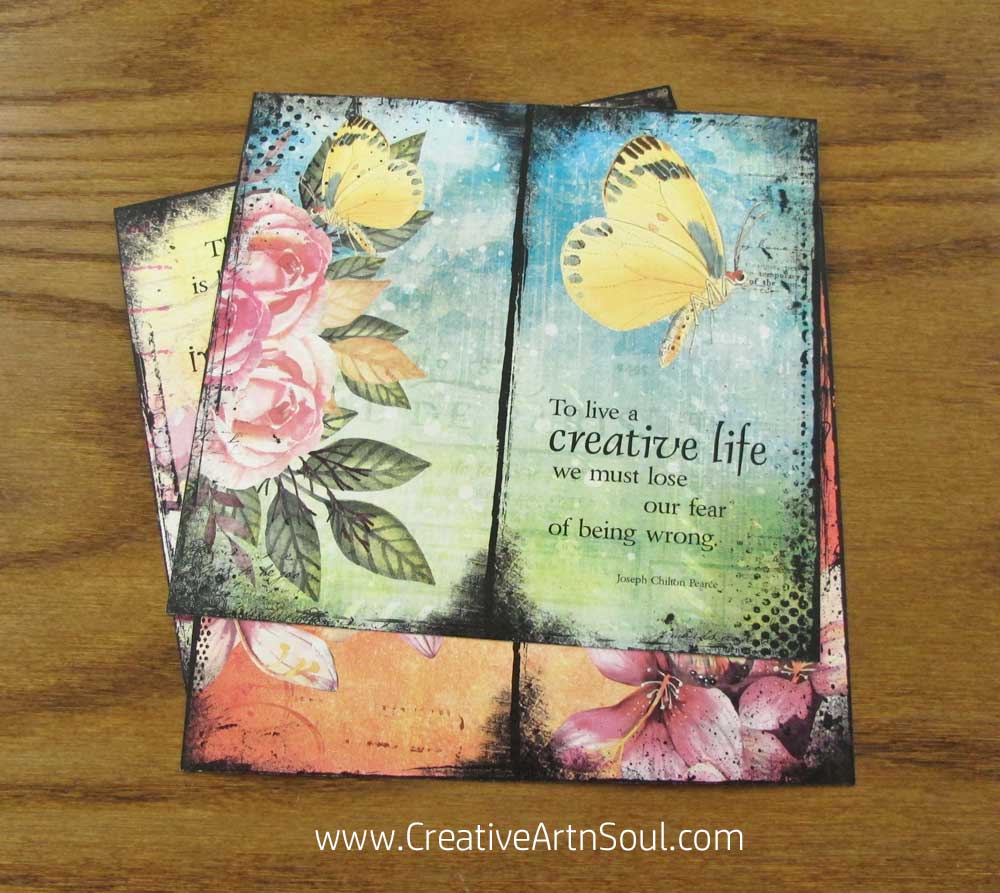 Print 10-12 double-sided insert pages onto good quality copy paper. You can print more or less pages as you prefer, however if you use too many, the notebook won't close properly.
The best type of copy paper to use is one that has approximately 24lb weight. This is thick enough to provide good support for writing without the ink bleeding through to the other side.
Trim the Pages to Size
The trimmed page should measure 11″ wide by 8″ high.
If the pages have cutting marks, trim along the dashed line at the top and bottom of each page.
If the pages have no cutting marks, trim 1/4″ from the top and bottom of each page.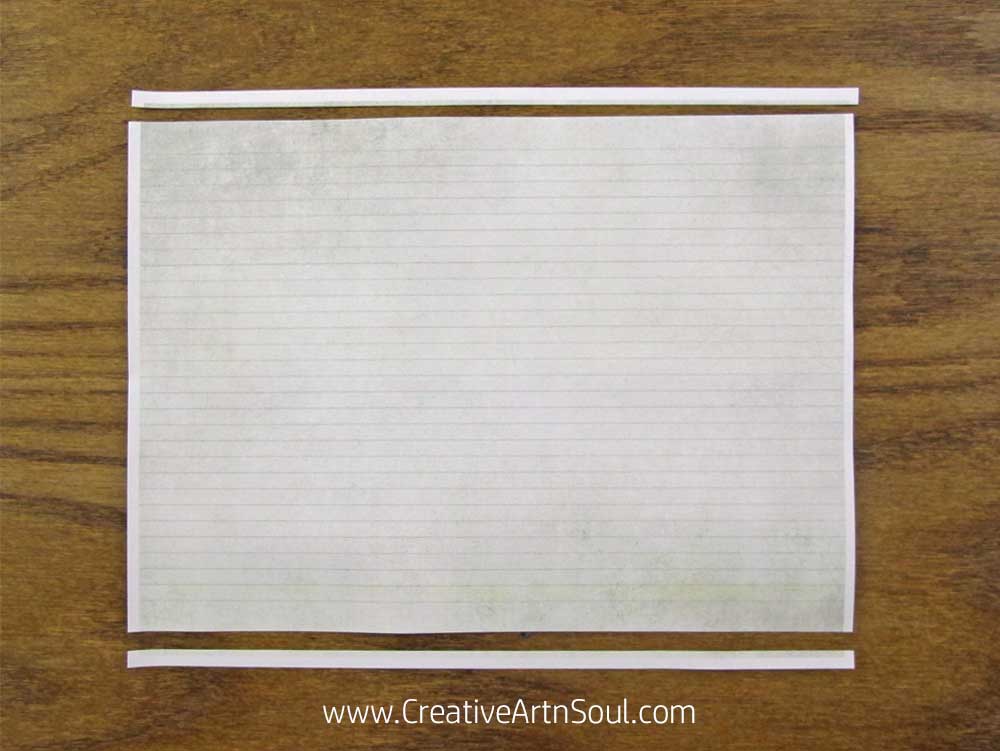 Using a creasing tool, make a crease down the center of the cover and the pages so that when folded the cover measures 4-1/4″ wide x 8″ high, and the pages measure 5-1/2″ wide by 8″ high.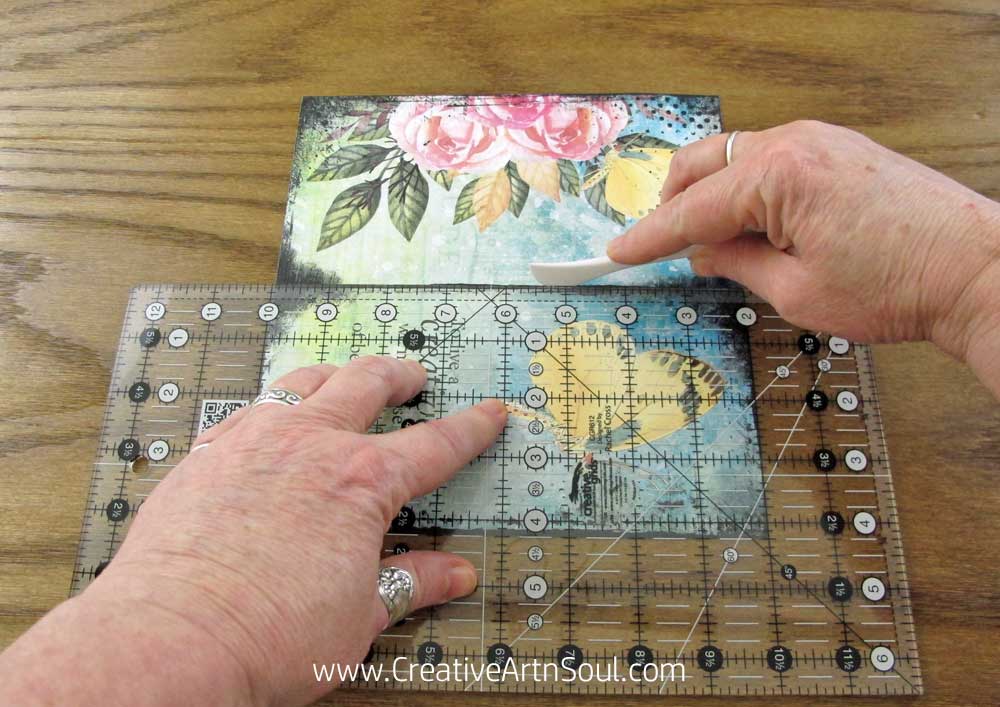 Stack the pages together with the cover on the outside and fold into a booklet. Press along the folded edge to make sure all the pages are well creased.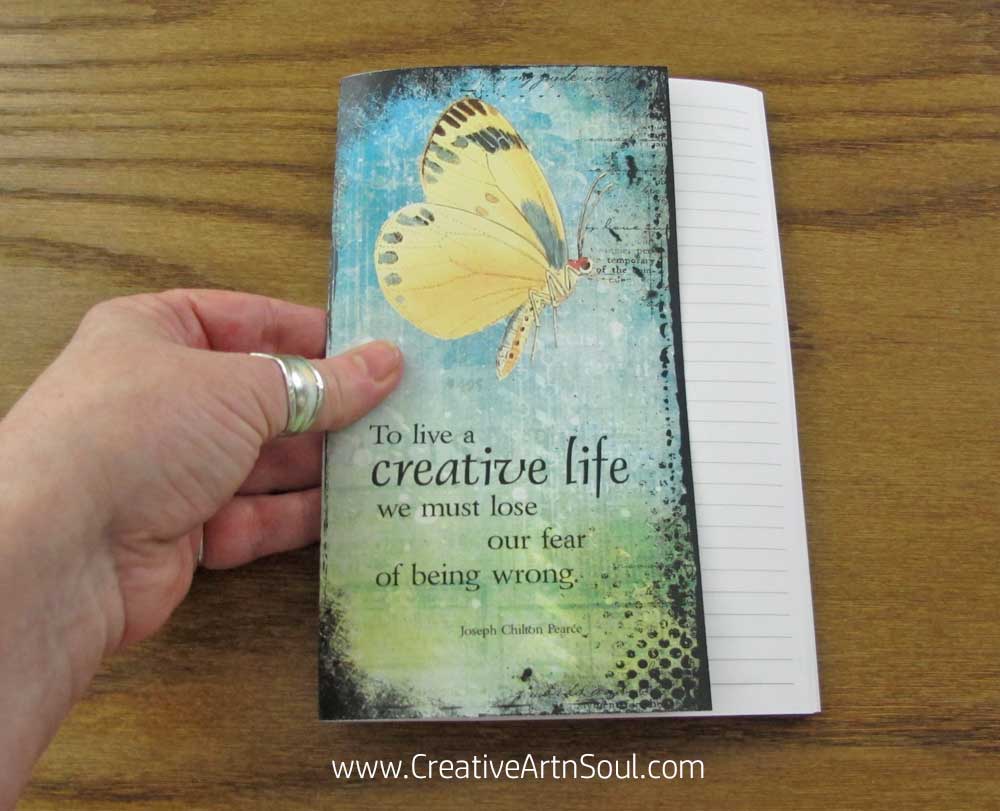 Open the pages and stack them with the center folds aligned. Attach them with some binder clips or large paper clips.
Using a sewing machine and a straight stitch, sew the pages together down the center fold.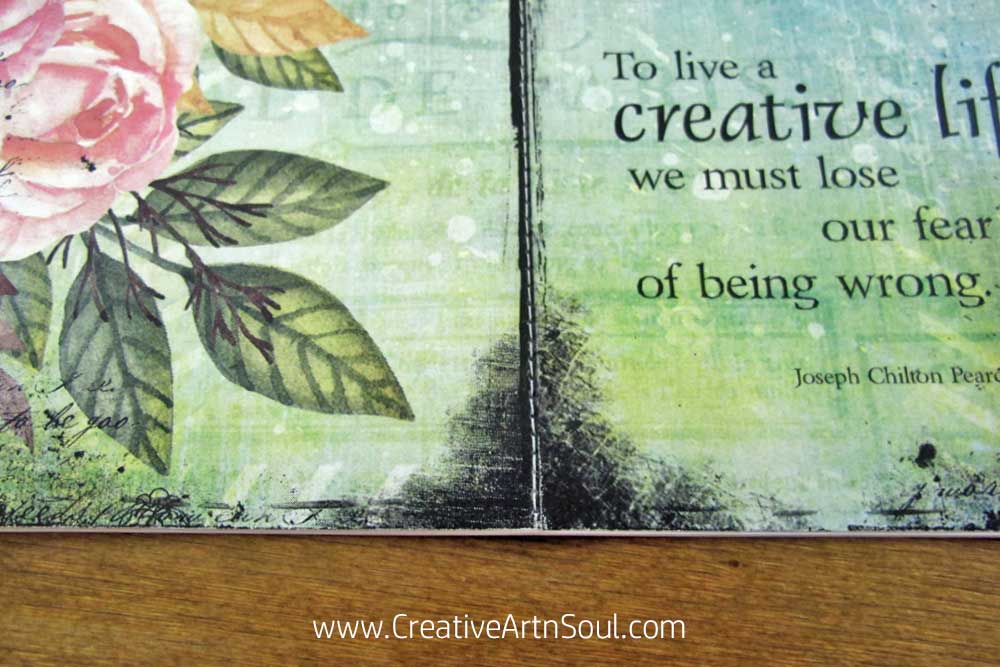 Draw the threads to the inside and tie off in a knot at the top and bottom.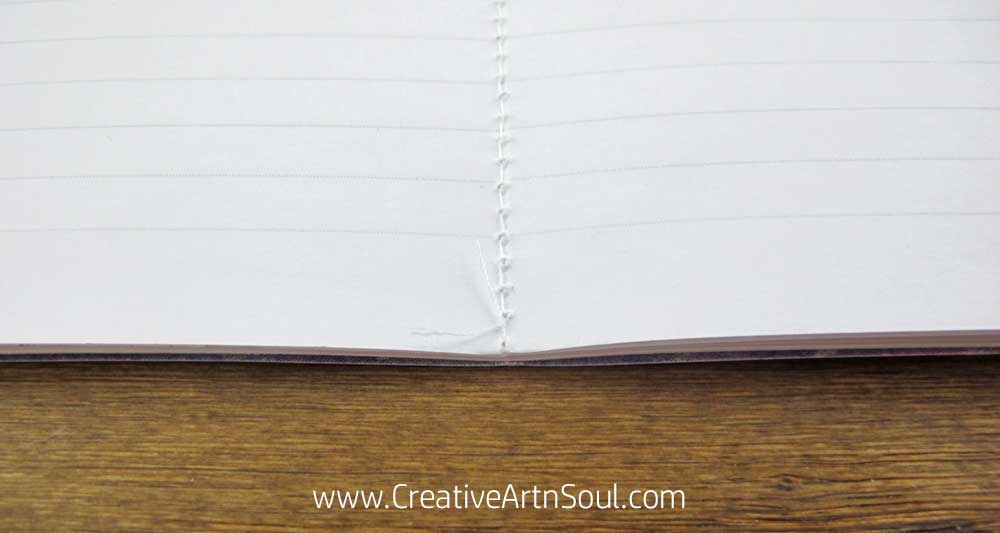 Using a bone folder, press firmly down the folded edge to flatten.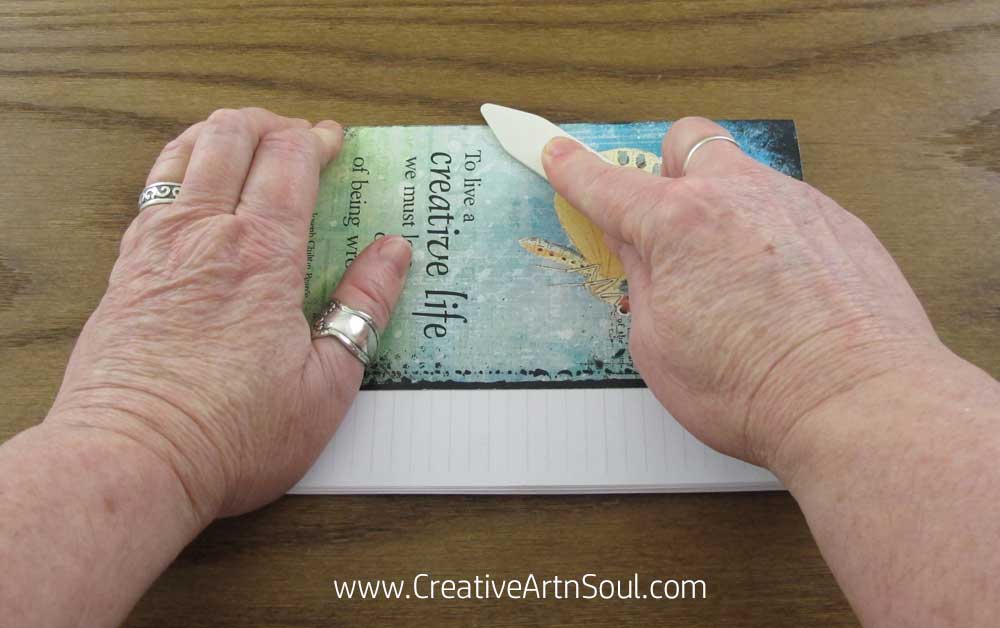 Once the journal is assembled, you'll notice that the edges of the pages will extend and be uneven down the long side.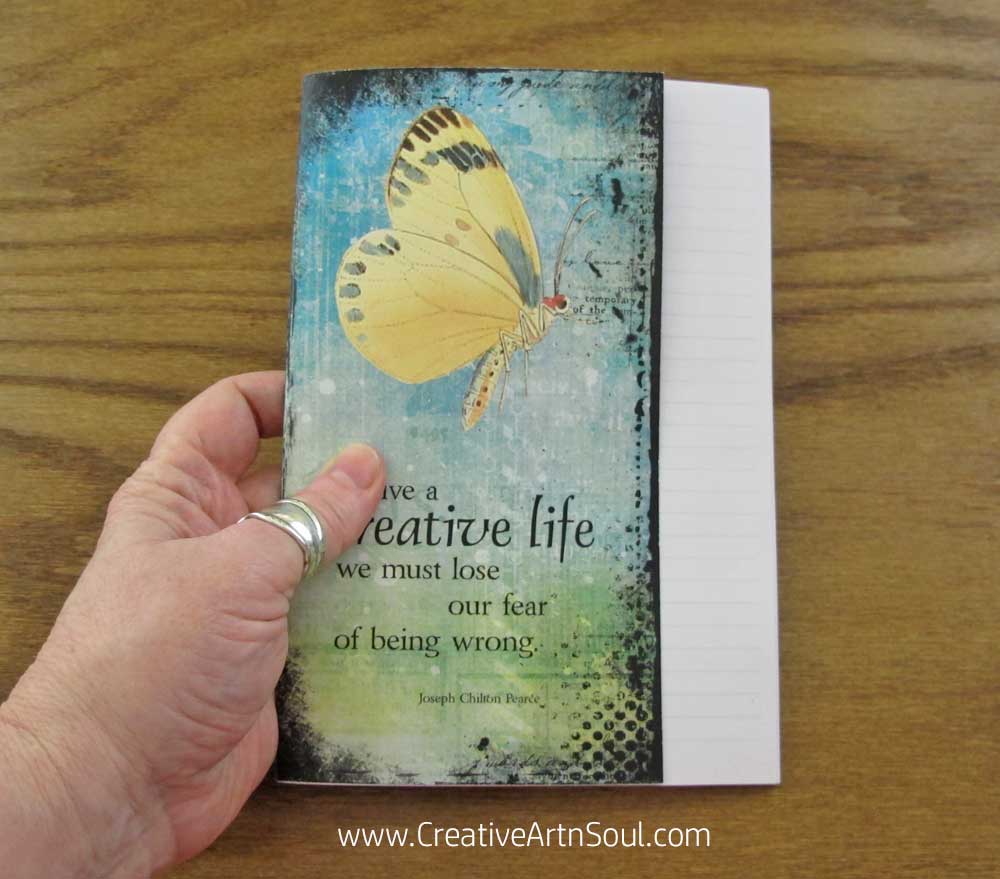 To trim the pages so that they are even, align a quilting ruler, or other type of ruler that won't slip, along the edge of the cover. Using an x-acto knife or rotary cutter, trim the edges even. Take your time and cut lightly but firmly until all the pages are trimmed.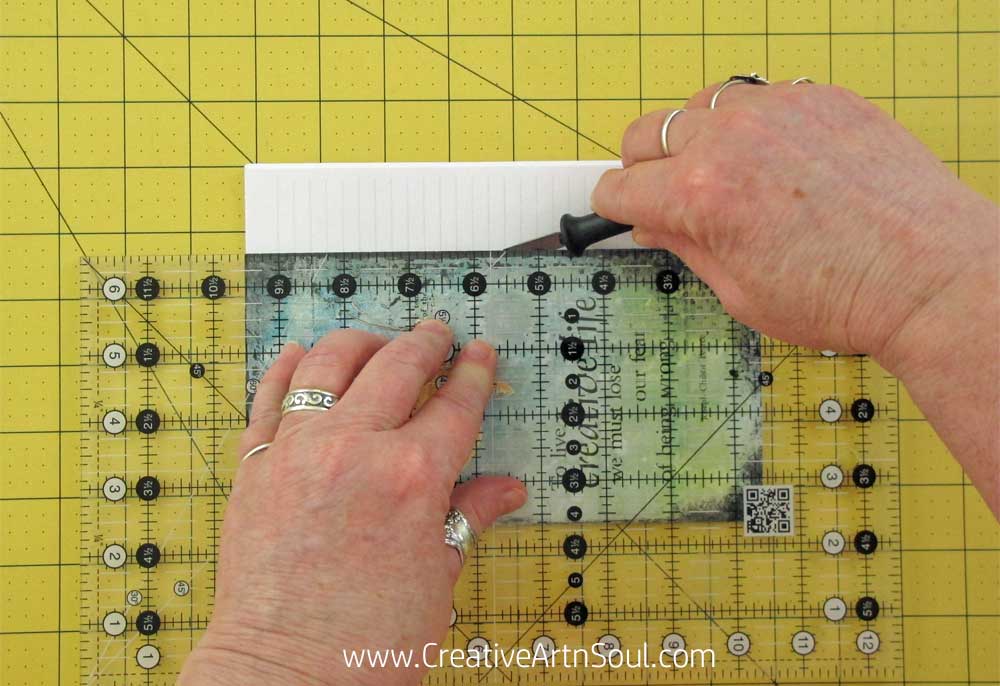 For a professional finish, round the edges of the pages using a rounded edge cutter.
Supplies & Resources
Affiliate Disclosure
I use affiliate links for products that I personally use and recommend.
You can find more information about the use of affiliate links here.