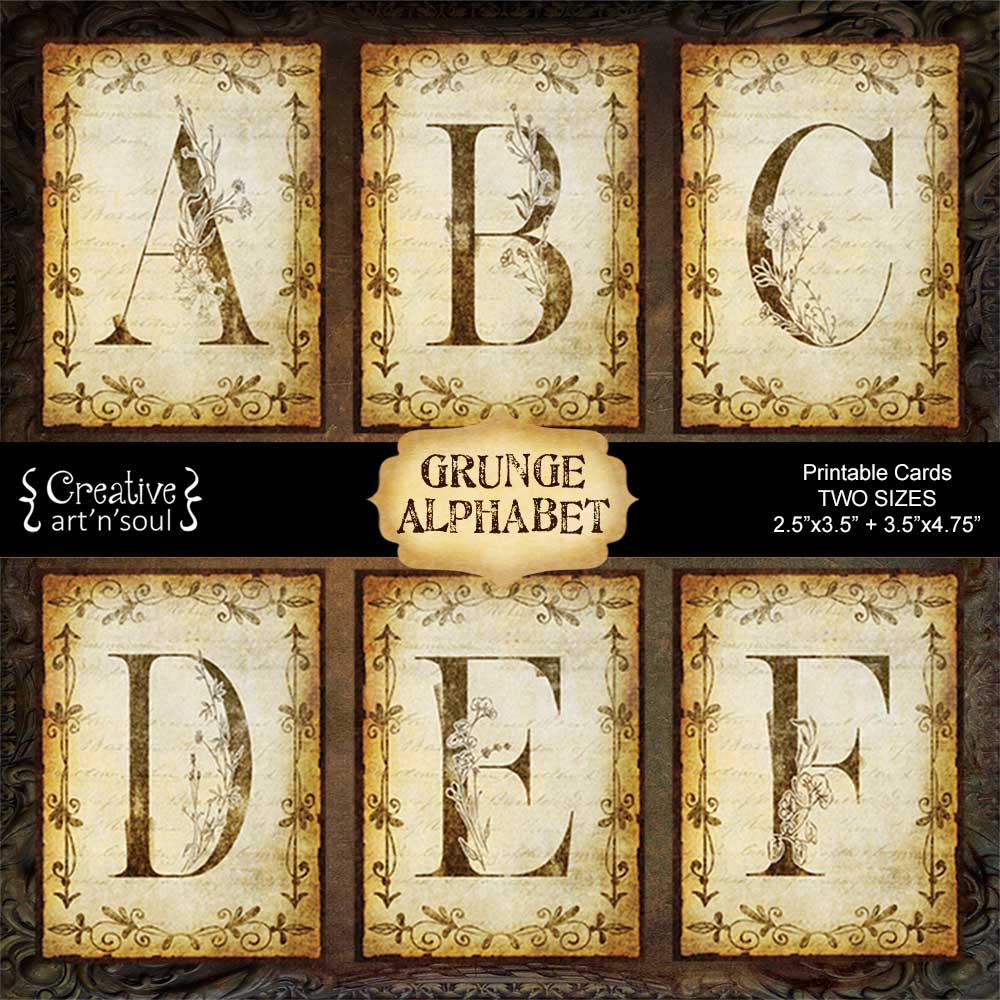 $3.95
The download link will be emailed to you immediately after payment. Please check your inbox.
Product Description
Terms of Use
Downloading Help
This set of printable alphabet cards features a full alphabet set plus blank cards in two sizes – 2.5″ x 3.5″ and 3.5″ x 4.75″. Also included is a backing page that you can print onto the back of the cards. Use these printable cards for your journals, scrapbooks, art and crafting projects.
Included
This listing is for a digital download and includes 4 files – 3 in pdf format for easy printing plus one page of instructions and information. The images are high resolution 300dpi size 11″ x 8-1/2″ which is US letter size, however you can also print these pages on A4 size paper.
Includes:
11 pages containing high resolution 300 dpi jpg images
– 27 cards size 2.5" x 3.5" – 26 alphabet cards and 1 blank card
– 28 cards size 3.5" x 4.75" – 26 alphabet cards and 2 blank cards
– 1 backing page that can be printed on the back of the cards
– 1 page of printing instructions and information
Additional Inspiration and Tutorials
Instant Download
All orders are sent to the email address associated with your payment account. If you have any problems with your order, please get in touch and I'll be happy to help.
PDF Files
All files are in pdf format and you will need a pdf reader in order to read the pdf files
Free PDF Program
Adobe PDF Reader
Zip Files
Some files are compressed into a zip file. To unzip a file - download and save the ZIP file to your computer, right-click and select "Extract All" or "Extract Files". This will create a new folder on your computer containing the files.
If you experience problems opening zip files on a PC, this can be caused by many different things. The easiest way to to resolve them is to download and unzip using 7-zip (see link below)
Free Unzip Programs
iZip (Mac)
7-zip (Windows)
Recommendations for iPad
- Use
Dropbox App
to transfer files from computer or laptop to iPad.
- Use
iZip
for unzipping files.
- Use
Documents 5 App
for unzipping and reading.