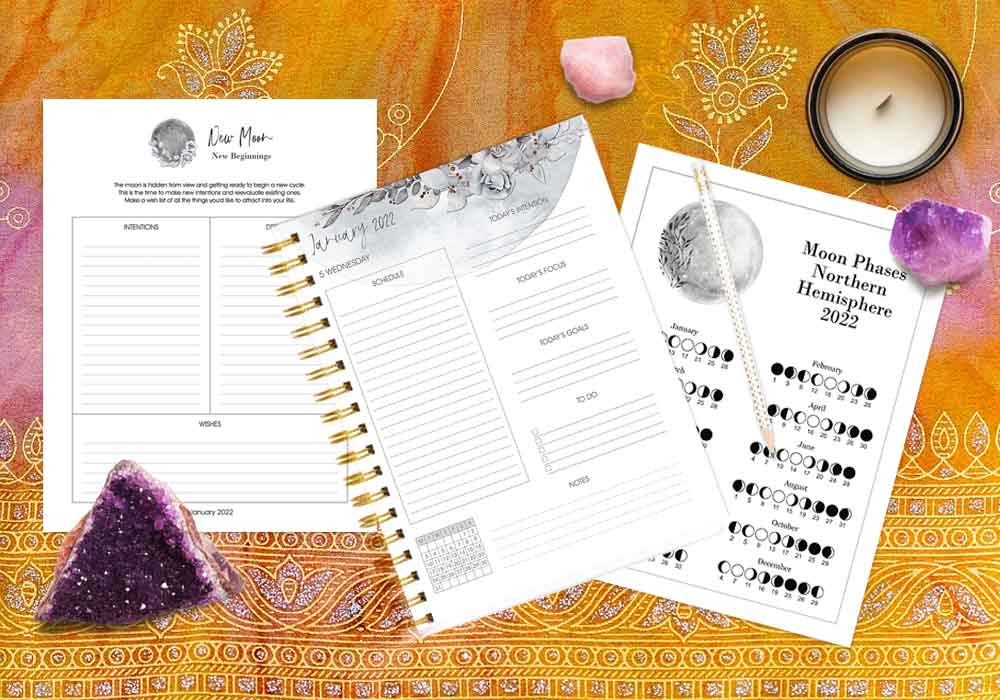 Make this year the best year yet!
What do you hope to achieve during the coming year? The new year is always a great time for a fresh start and is the perfect time to begin implementing positive changes in your life. With a fresh beginning anything seems possible.
Most of us start the year off strong with enthusiasm, but within a few weeks fall back into old bad habits. Before you know it, the goals and plans you set at the beginning of the year are left by the wayside or feel just too hard to maintain.
Set yourself up for success
That's why you need to set yourself up for success.
One of the easiest ways to do this is to set a goal and work on it every single day. By setting small tasks and taking small achievable steps toward your goal, it's easy to find direction and stay motivated. Then once you've achieved your goal, you can set another and begin again.
I've been using this method for years and can vouch for it's success. One goal at a time, taking small steps to get there. Sometimes it's a long journey, but success is absolutely achievable.
Moon Journaling
In recent years I've been using moon journaling which is a fun and creative way to work with the energies of nature. And because the moon phases are cyclical, you get to start afresh with every new moon. New beginnings are powerful with fresh energy.
Moon journaling started off as a fun way to journal, but somewhere along the way moon journaling merged with my process for achieving my goals. I discovered that this created a more powerful way to achieve my goals.
Manifest with the Moon Program
Manifest with the Moon is a program that I designed with the intention of helping you see your dreams and goals come to life using the same techniques that I use. The program is a combination of moon journaling which is fun and creative, with a practical day planner designed to manage and track your goals.
Included each month is a new printable moon journal and day planner, together with additional resources such as email notifications to remind you to journal, plus additional printables. The journal and planner feature different imagery every month so you don't get bored, and each month looks fresh and new. January's collection features soft winter-themed designs.
Learn More about Manifest with the Moon
Included in the Manifest with the Moon Program
a printable 8-phase guided moon journal every month
a printable dated monthly planner every month with Sunday and Monday start that includes moon phase icons so you know what phase the moon is in at a glance
bonus printable Goal Setting Journal and Moon Phase Charts and Cards
email notifications throughout the month to remind you to journal with each moon phase
additional moon manifesting resources and creative printables throughout the year
Guided Moon Journal Pages
The moon journal includes journal pages for 8 phases of the moon. By working with each of the eight main moon phases, you learn to work with the moon's special energies during each phase that will help you to move toward your goals.
The guided moon journal pages are dated and can be inserted into your monthly planner to make it easy to remember when to journal.
Planner Cover
You can print the cover onto cardstock or laminate it. You could print or write a favorite quotation or use it to pin reminders or other notes for the month.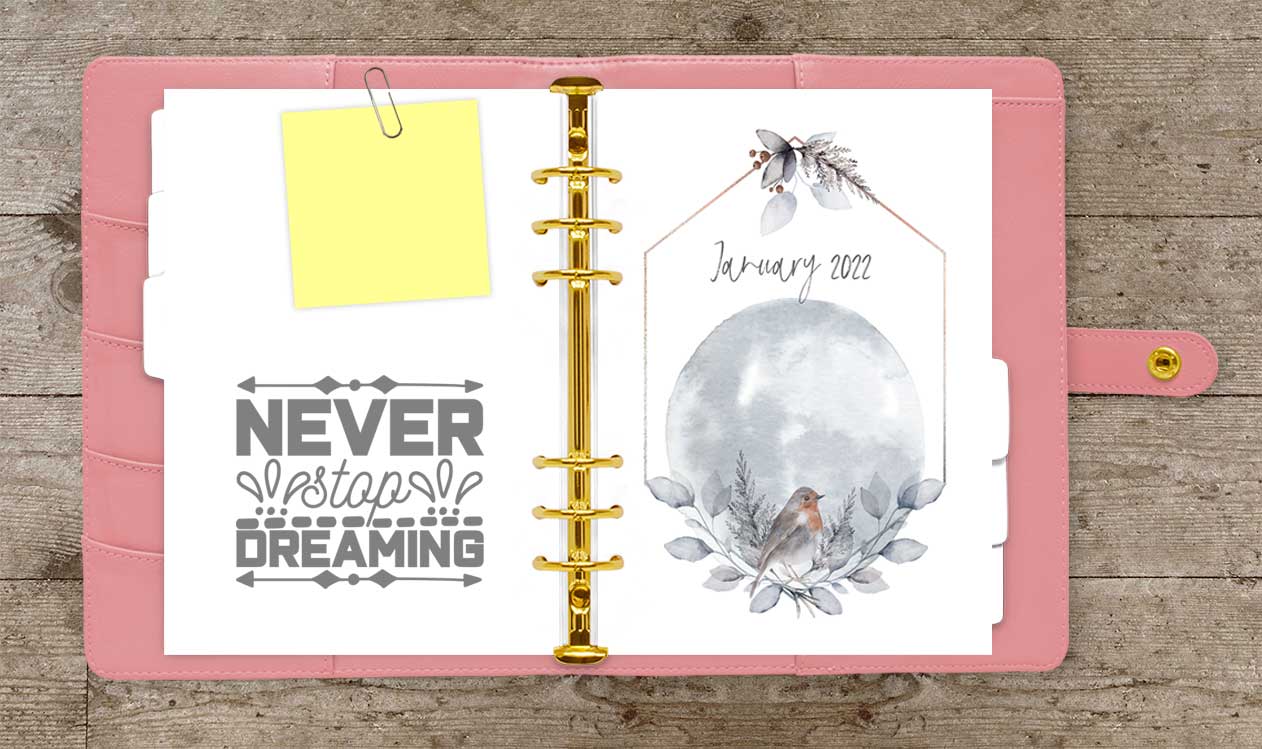 Monthly Calendar
The dated monthly calendar includes moon phase icons for eight phases during the month and gives you a convenient overview of the month head.
Daily and Weekly Planner Pages
These pages are dated and include moon phase icons for the eight phases. The daily pages are ideal to use if you have a lot going on during the day or want to create a more thoughtful plan for your day.
The horizontal and vertical format have a compact design and are perfect for recording tasks and appointments with a weekly overview.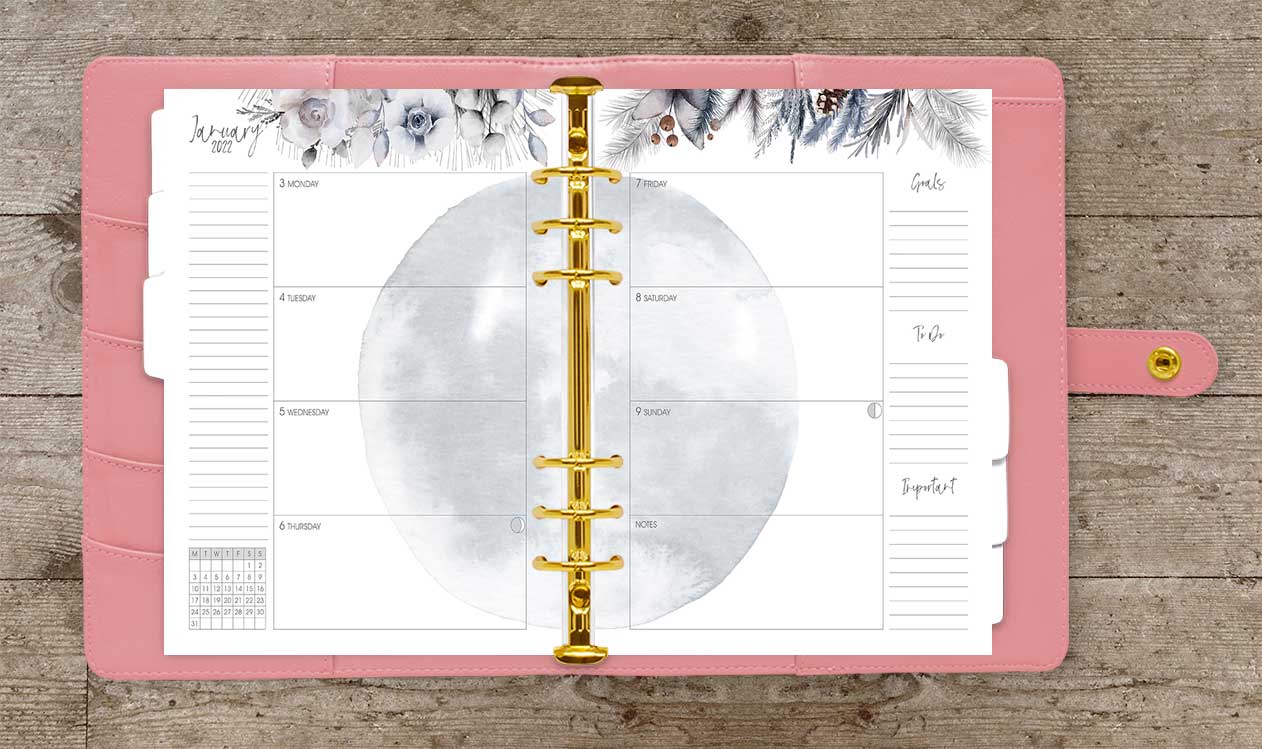 Weekly Review and Note Papers
The weekly review will help you assess your week so you can make changes if necessary before moving into the next week. The various note pages give you extra space to journal, write notes, or paste images.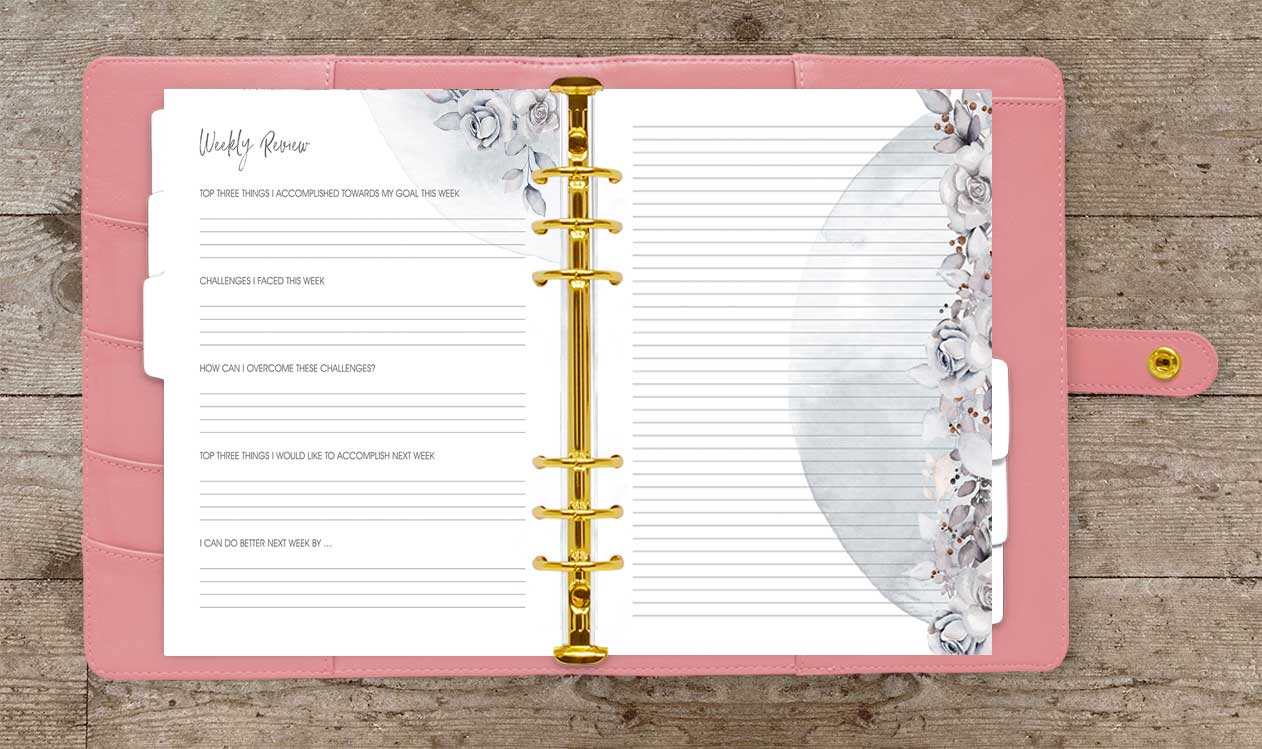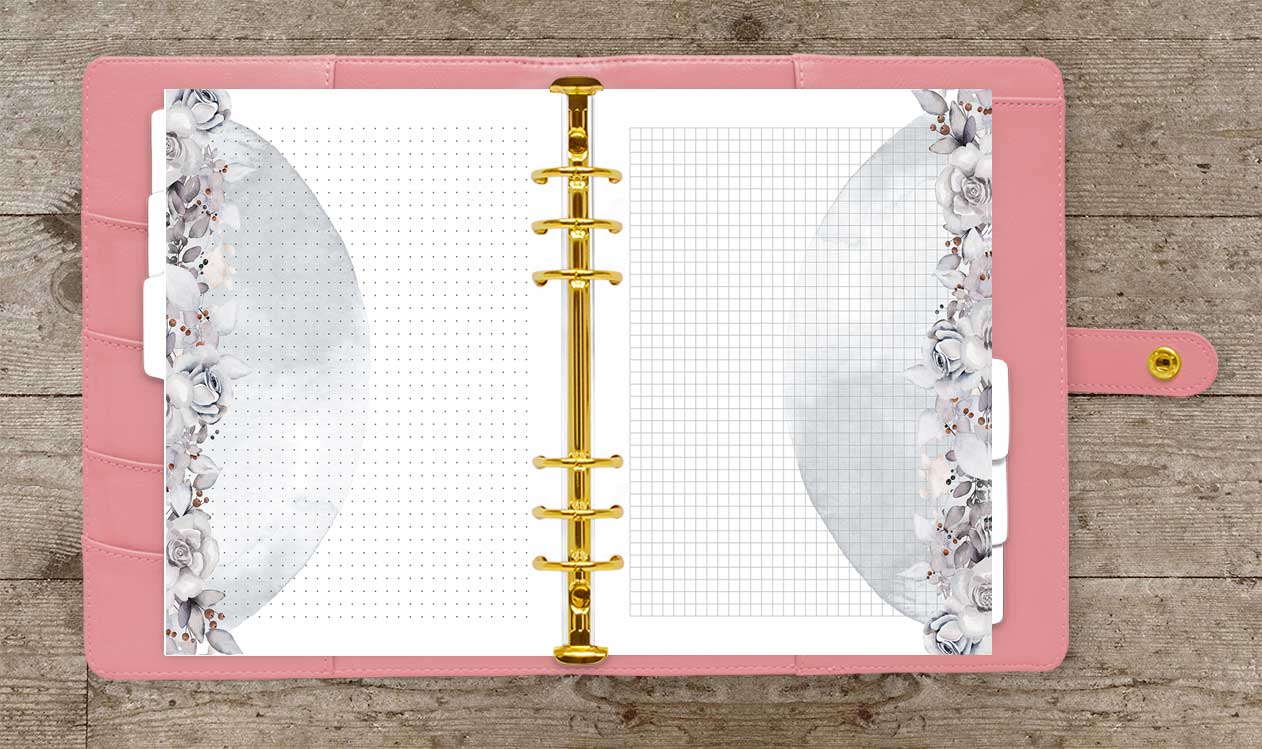 Gratitude Journal
Because nothing propels your success like gratitude. Use these dated pages to record your daily gratitudes.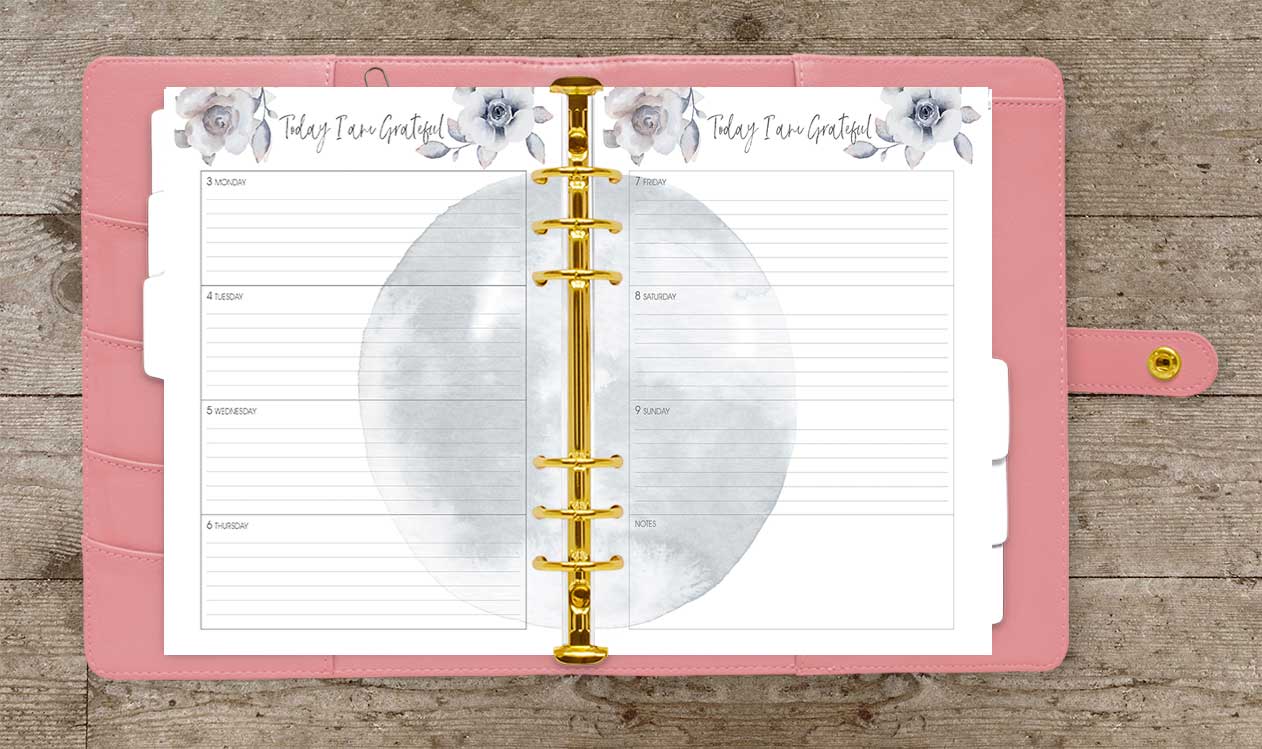 Bookmark and Journal Cards
A bookmark to hold your place, and journal cards for writing notes.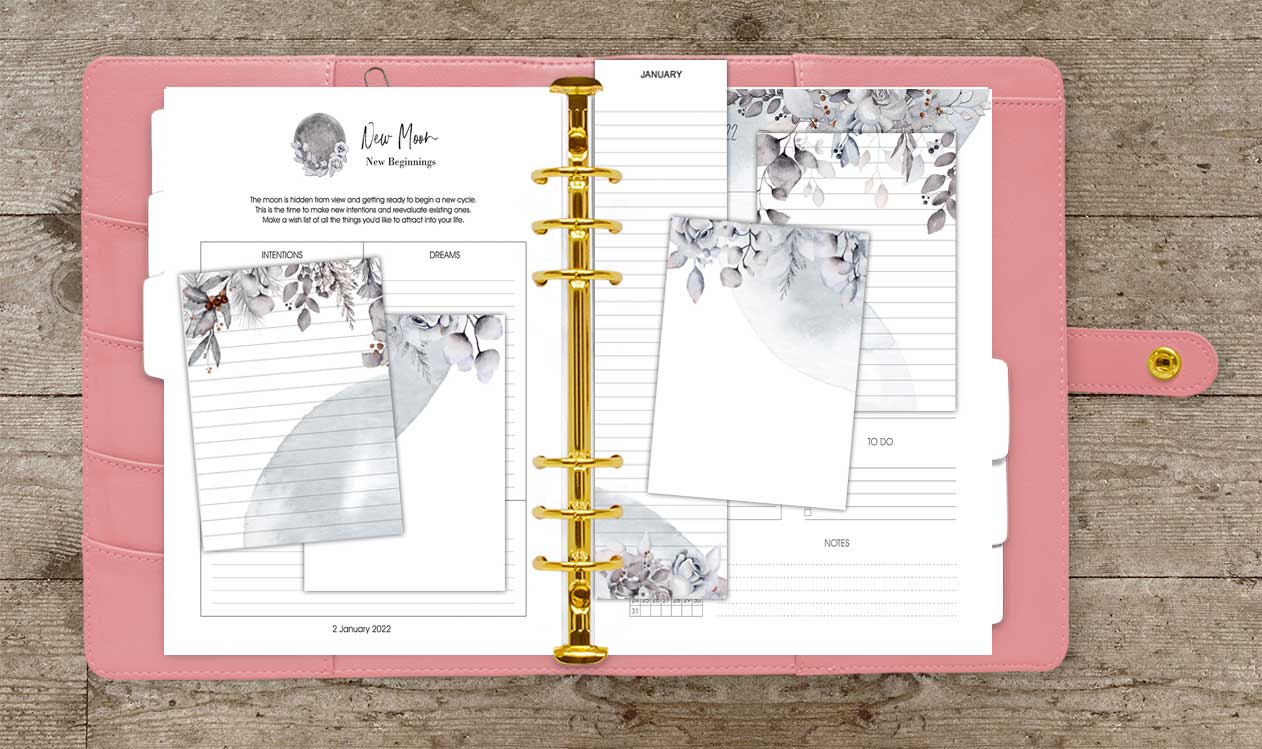 Planner Stickers
Three pages of stickers to decorate your planner.
Bonus Moon Phase Charts and Calendar Cards
This set of 2022 moon phase charts include dates for eight moon phases each month throughout the year. The cards are a convenient size to tuck into your journal or planner.
Bonus Goal Setting Planner
Use this goal setting planner to get clear on your goals and to break them down into manageable tasks.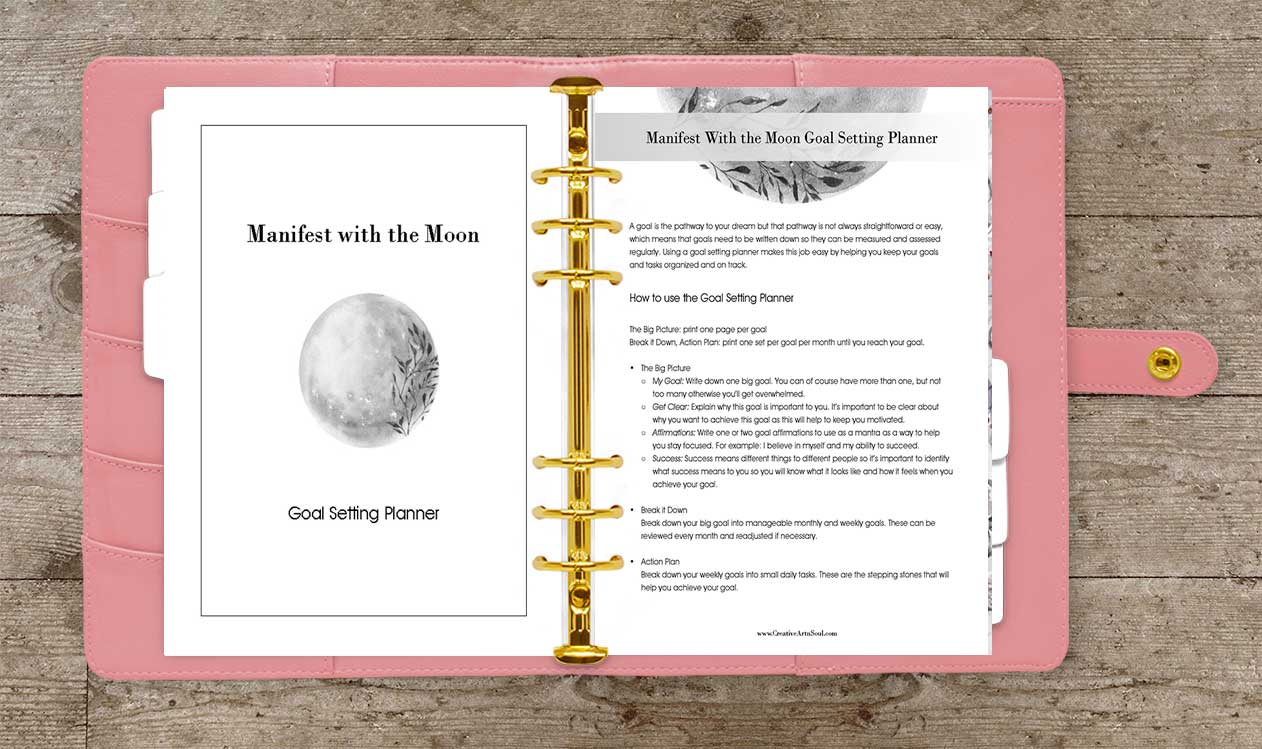 Learn More about Manifest with the Moon
Save this pin to your favorite Pinterest board!