Learn how to make a quick and easy mini notebook or journal using only one sheet of paper.
There's something about small things that are just so cute, and mini notebooks and journals are no exception. There are lots of ways you can make mini notebooks and journals such as this basic mini journal with 3 assembly options, or this stitched mixed media mini-journal. Even this Ancient Earth Mini-Journal that's made using printable journal pages. But none are easier or quicker than a mini notebook or mini journal made from one sheet of paper.
These types of mini notebooks or journals can be made using any type of paper. You can use plain copy paper to make a blank mini notebook or lined notepaper to make a mini writing notebook or journal. Get creative by using hand painted paper to make a mini art journal, or use scrapbook paper for a fun mini journal. You can even use printable papers.
The mini notebooks are small enough to carry with you in your purse or pocket for writing notes, or you can use them more creatively by tucking them into pockets in your larger junk journals or creative journals.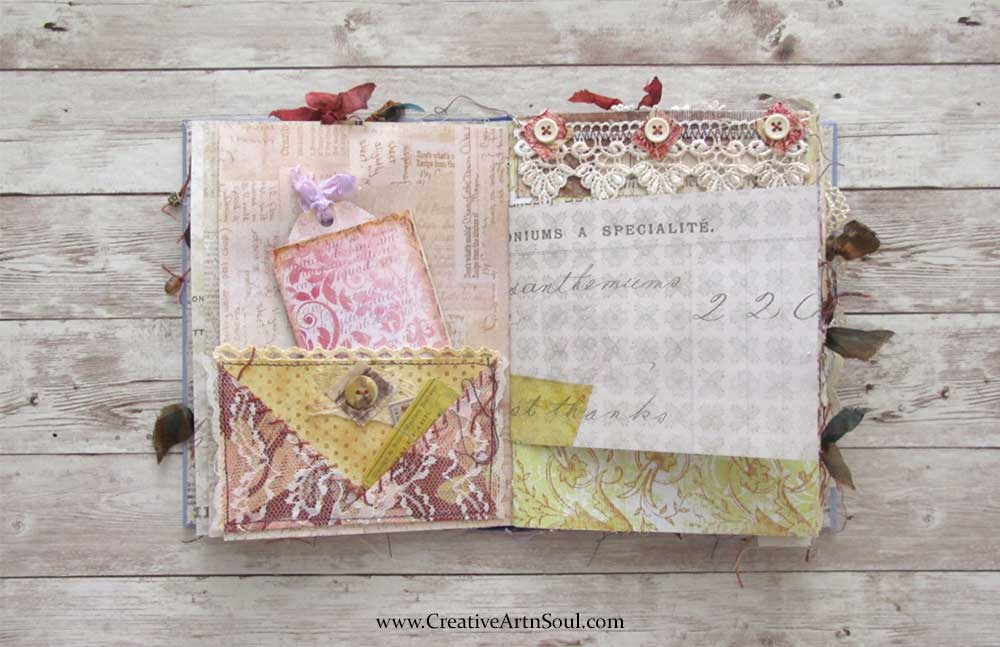 How to Make a Mini Notebook From One Sheet of Paper
The page that I'm using in the video is one of the pages from the printable mini junk journal set that is included with membership when you join the Junk Journal Printables Club.
Alternatively you can download a free mini-notebook which is available in the Free Printables Library.
[irp]
From Mini Notebook to Mini Junk Journal
The printable one page mini-journals that I used in the video are included with membership to the Junk Journal Printables Club and also include some fun elements including cards, tags, labels and pockets so you can embellish the pages. Two different pages are included so you can make a mini notebook with lined pages plus a mini junk journal. Learn more about the Junk Journal Printables Club.
Join the Creative Art'n'Soul Junk Journal Printables Club
and get access to exclusive members-only junk journal printables


Save this pin to your favorite Pinterest board!