Make your own CD Calendar with this free CD Calendar Case Tutorial + Free 2021 CD Calendar Printables
CD Calendars are easy to make, and because they don't take up much space they are ideal for tucking into small spaces on your work desk or around your home. In this free tutorial I'll be showing you how to make a CD calendar using a CD jewel case and a free printable CD calendar.
To make a CD Calendar you can either purchase a pre-made CD calendar case, or make one from a standard CD jewel case. And of course you need a printable CD calendar. You can use the free printable calendar below, or purchase one of my new 2021 printable CD Calendars.
This free printable 2021 CD calendar includes 12 monthly pages from January 2021 to December 2021, with different lovely floral images on each page. The calendar pages are sized to fit a standard CD case, or you could even use them as calendar cards and slip them in your journals or notebooks.
Download the Free CD Calendar Printables
Print the Calendar
Print the free CD calendar printables onto cardstock.
Cut out the individual monthly cards along the cutting guides.
CD Case Calendar Instructions
Take one standard CD jewel case and place it right side facing up on a flat surface.
Open the top and carefully remove the center piece which is attached to the bottom section and discard. This is the bit that holds the CD.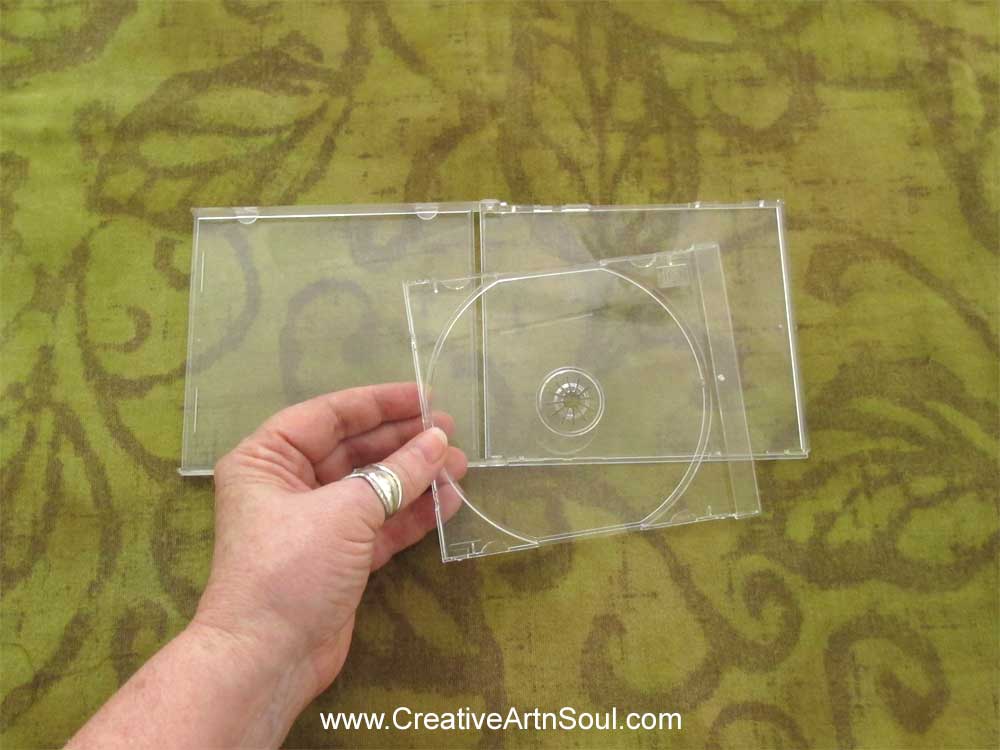 Carefully separate the top and bottom pieces.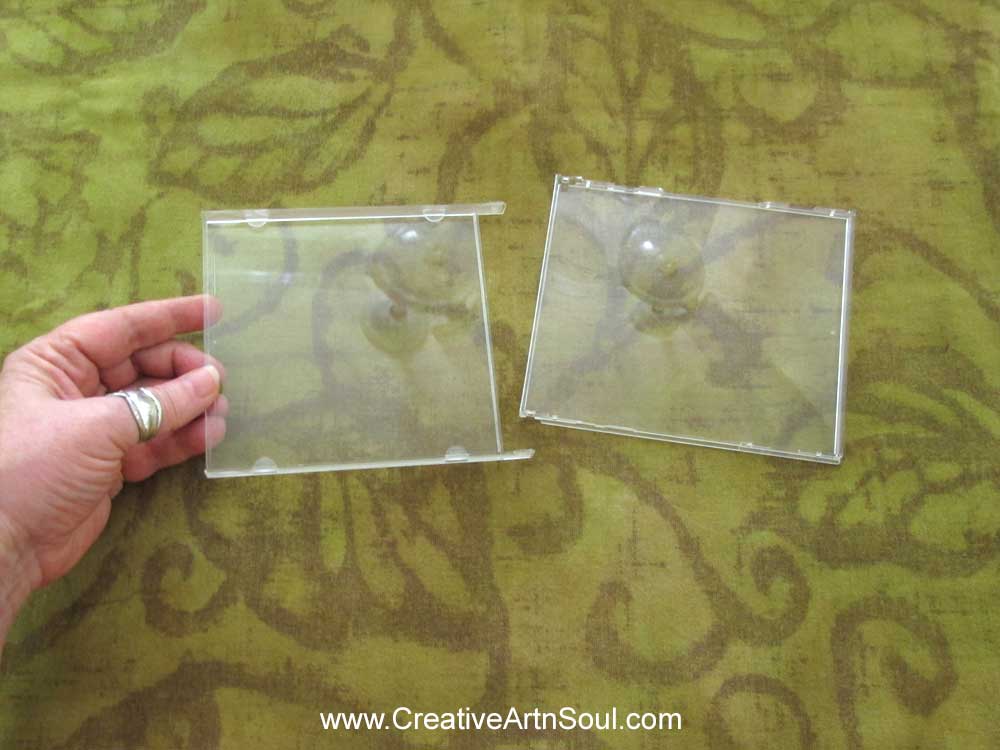 Flip the bottom piece over. Reconnect it to the top piece.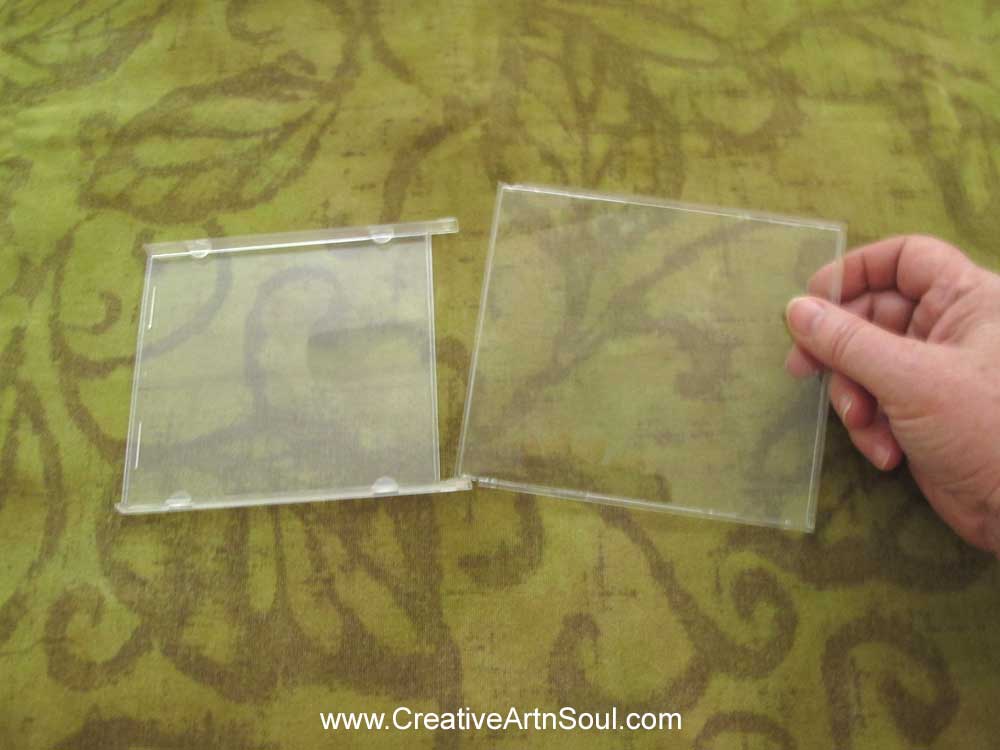 Then fold the top piece back. It should lean inwards at a slight angle.
Insert the Calendars into the Holder
Slip the calendar page into the back of the CD case.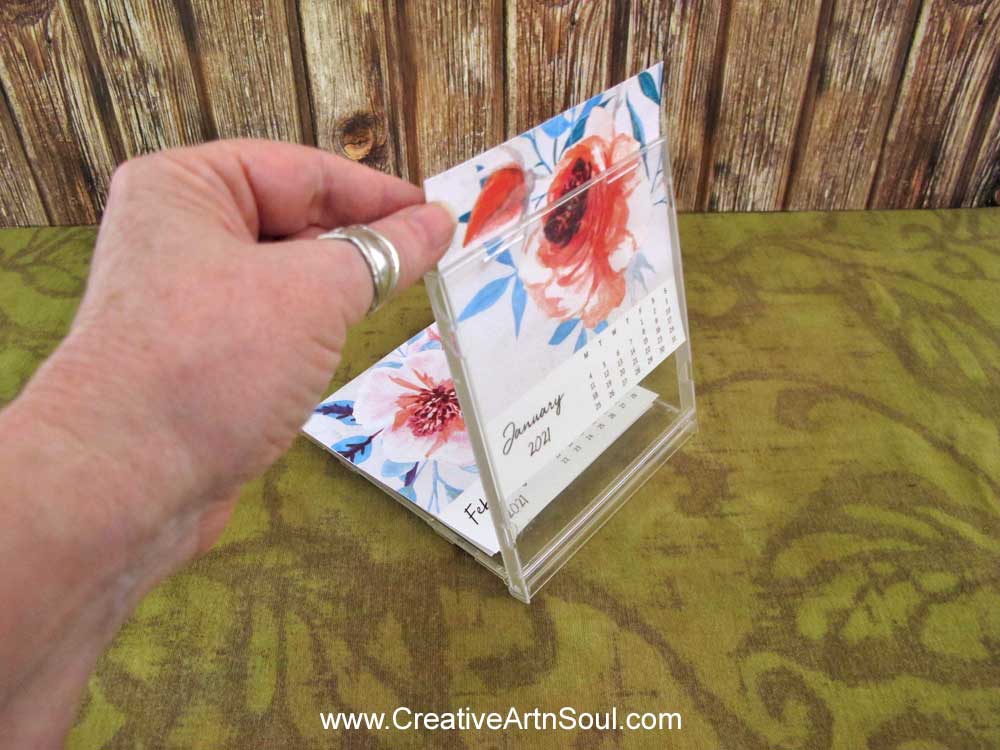 Stack the remaining calendar pages behind.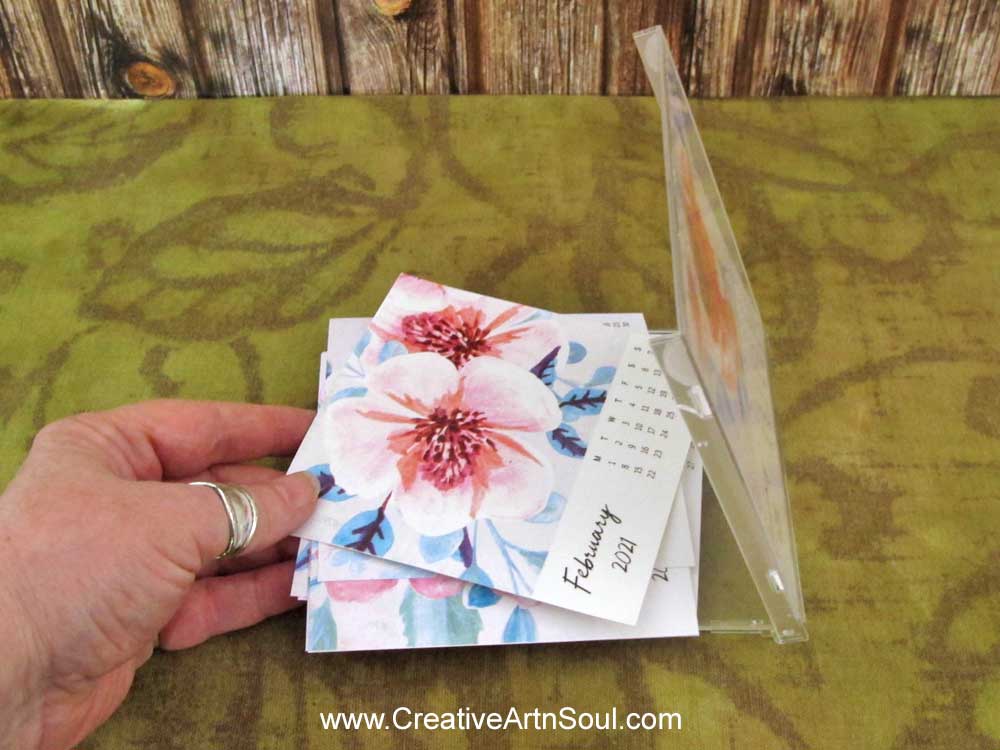 The CD Calendar doesn't take up much room so it's ideal for using in the office or around the house.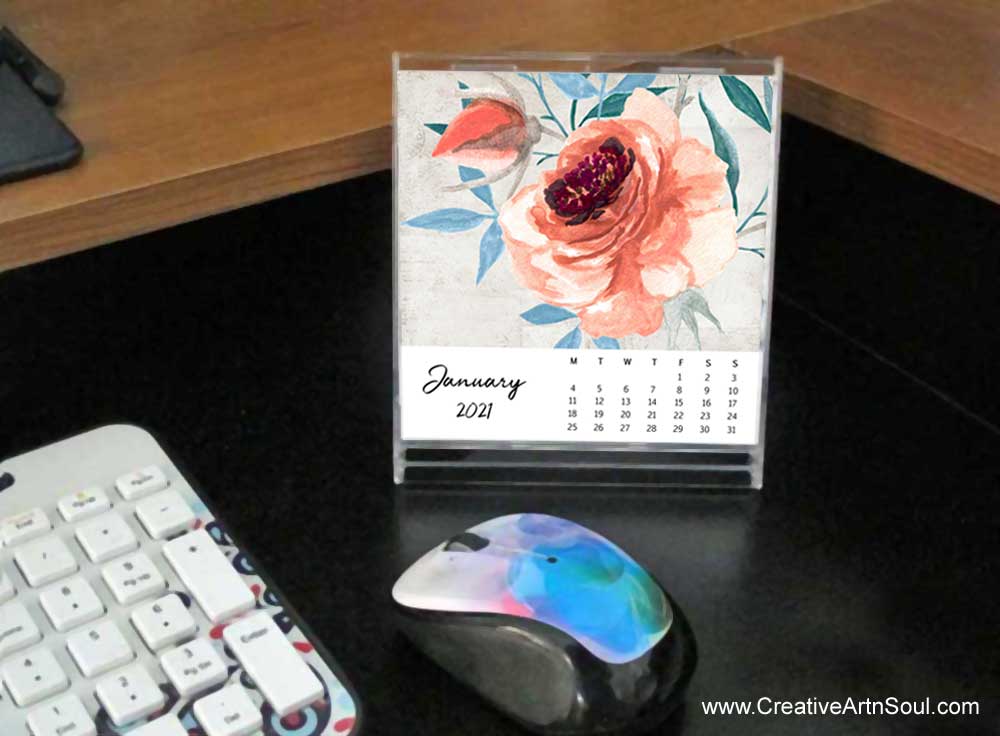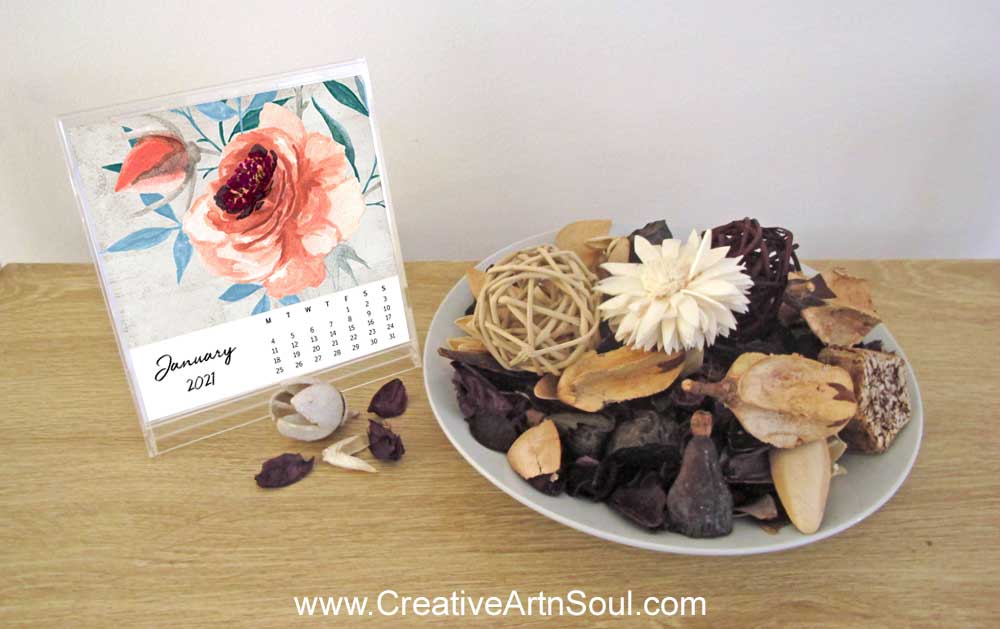 Save this pin to your favorite Pinterest board!