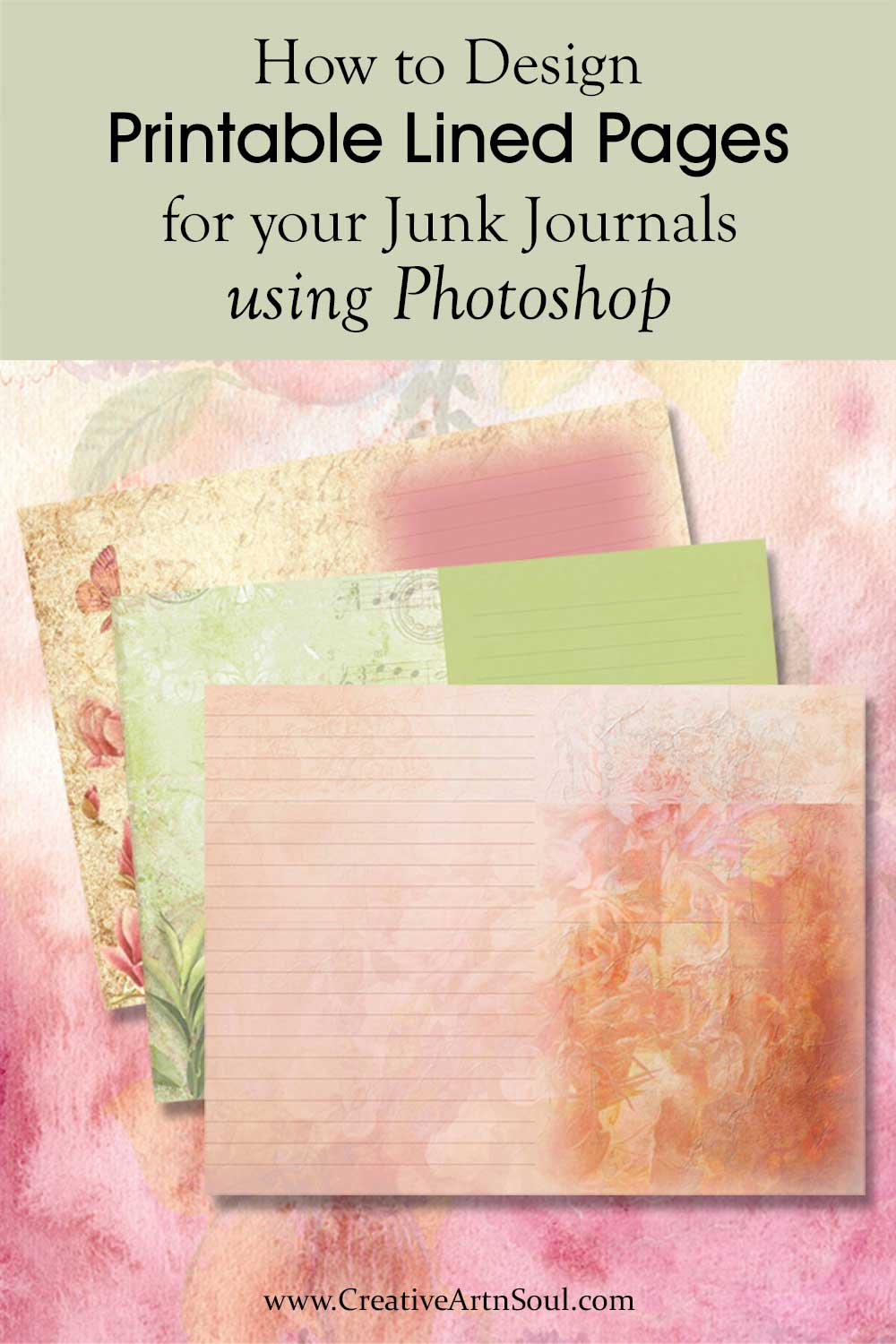 Learn a quick and easy way to design your own printable lined junk journal pages in Photoshop.
When making junk journals or other types of creative journals, lined pages are perfect to include if you like to write notes or journal your thoughts. In this video tutorial I'm sharing some simple Photoshop techniques for adding backgrounds and lines to existing digital pages. This is a quick and easy way to make printable lined pages for your junk journals. Making lined pages this way makes it really easy to create lined pages because you don't have to start from scratch!
I made the lined pages using these free printable journal pages so simply sign up for the Free Printables Library, download the free printable pgaes, and follow along with the tutorial to create similar lined pages. You can find the download link in the Resources section below.
I use Photoshop to design all my printables however if you're familiar with Photoshop Elements you should be able to follow along quite easily. Although both programs are quite different in some aspects, the basic tools and functions are very similar.
How to Design Printable Lined Pages for your Junk Journals using Photoshop
Resources
I like to keep things simple, so I use Photoshop to design all my printables. If you don't use Photoshop you can get a free trial here or sign up for the Creative Cloud Photography Plan.
If you love to create beautiful art in Photoshop, you can find more of my Photoshop classes here in my online classroom.
Please note that all the printables included in the Free Printables Library are for personal use only. For commercial design use, you need to purchase graphic design resources that include a commercial licence. You can find my commercial graphic design recommendations here.
Download the FREE Printable Journal Pages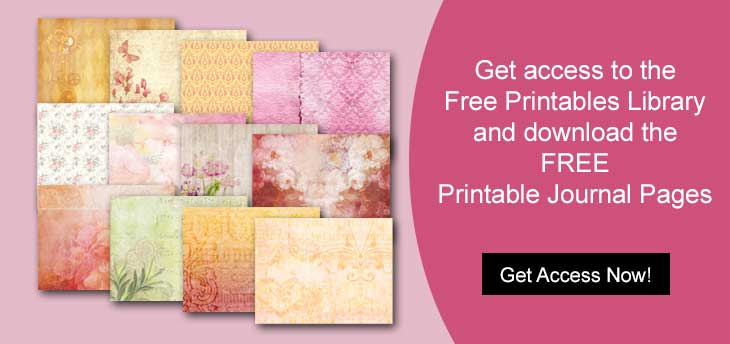 Save this pin to your favorite Pinterest board!